theBluetick Coonhound
Smart, Devoted, Tenacious
Hound Group
meet theBluetick Coonhound
The Bluetick Coonhound became eligible for AKC registration, December 30, 2009
Find out!
2009
The Bluetick Coonhound was officially recognized by the AKC
Athletic and hardy, Blueticks are working dogs that need a job.
---
Learn More
at aGlance
Energy & Size
high ENERGY
&

medium size
AKC Dog Ranking
Most Popular Dog Breed
Personality
A smart and devoted charmer at home; a fearless, tenacious pursuer on the trail.
Find a Puppy
Search for Bluetick Coonhound puppies here
theBreed Standard
Embed the breed standard on your site.
Download the complete breed standard or club flier PDFs.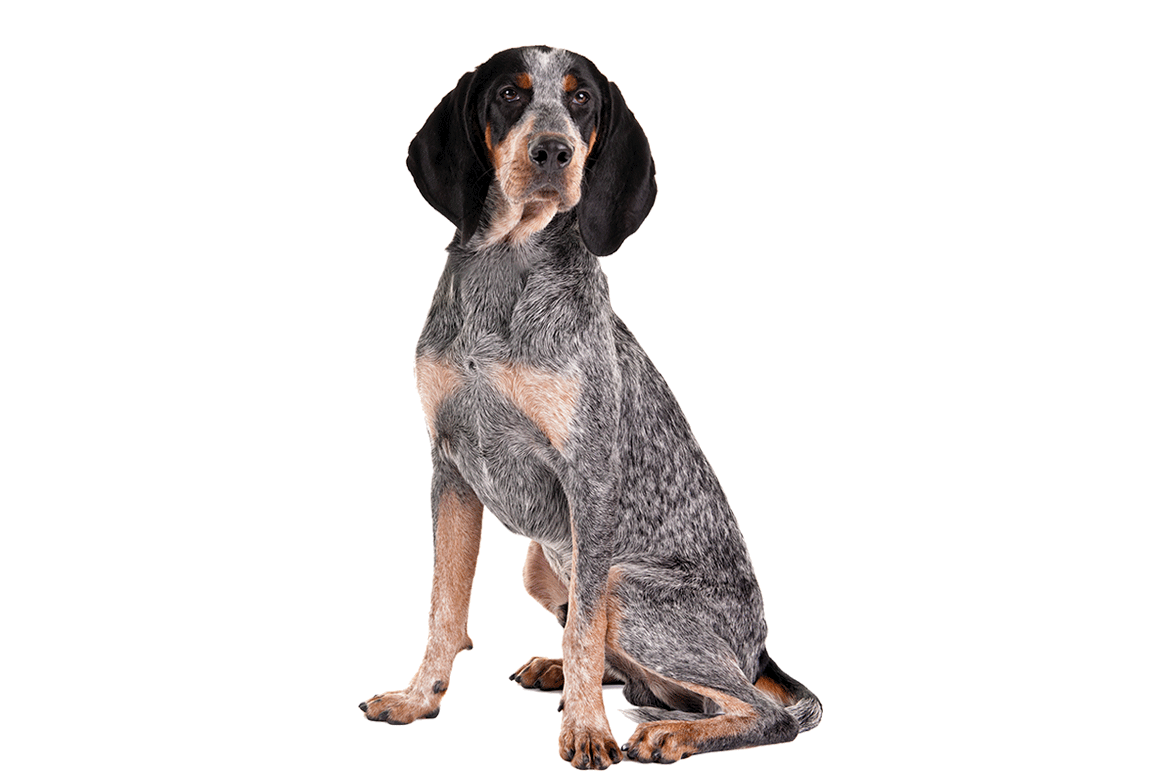 Learn More
theBluetick Coonhound Community
Add My Dog
Upload your favorite Bluetick Coonhound photos to Twitter or Instagram using the hashtag #akcBluetickCoonhound.
More Photos
Local Club
Find the Local Clubs in your area.
Meetups
Explore meetups.com and see all of the local Bluetick Coonhounds in your area.