Is your next dog going to be a Miniature Schnauzer?
Miniature Schnauzers are known for being friendly, smart, and obedient. Check out these nine questions to help you decide if a Miniature Schnauzer is right for your family.
1. Do you truly want a new best friend?
Miniature Schnauzers want to be a part of your family and do whatever the family is doing. They are happy as long as they are with their people. They are good on road trips, they will go hiking or camping, or boating with you. Or, they'll just sit and watch you cook or garden. They just want to be with you.
2. Does anyone in your family suffer from allergies?
Miniature Schnauzers are a dog that even the worst allergy sufferer can often live with, and maybe even sleep with!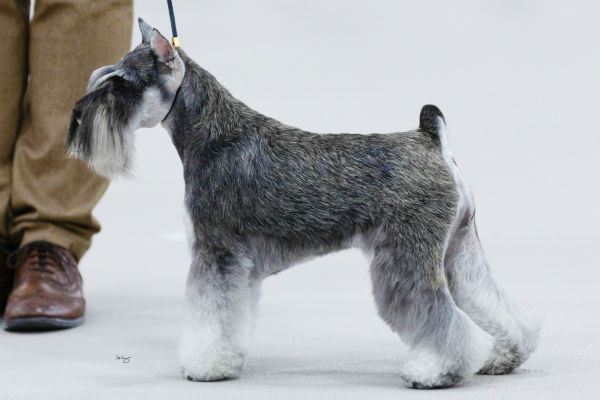 3. Do you love dogs, but can't stand the thought of dog hair in your house or on your clothes?
Miniature Schnauzers do not shed. You can have a dog and never have dog hair in your house. The only catch is, they must be groomed every six weeks.
4. Do you want a dog who can go miles on a walk or be just as happy on your lap, watching TV?
Miniature Schnauzers can be great exercise buddies, able to walk several miles with you. An outside adventure can be a real treat. They are also happy simply laying on the sofa or on your lap and watching a movie or your favorite TV show.
6. Are you interested in dog sports?
Miniature Schnauzers excel in many of these: agility, obedience, rally, barn hunt, and Earthdog. They are an inquisitive and competitive dog who can be quite athletic.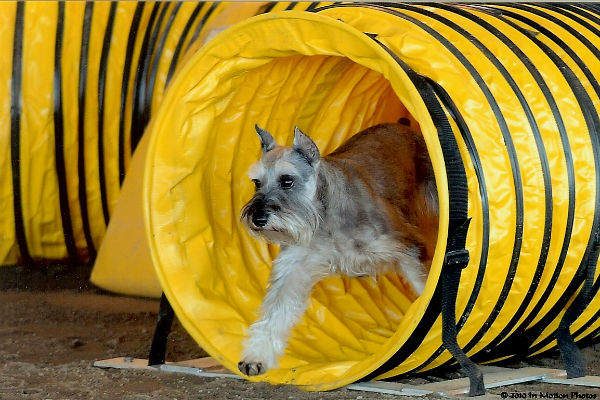 7. Would you prefer a small dog, but someone in your family thinks that small dogs are too feminine?
With their big bushy eyebrows and beard, Miniature Schnauzers have a sharp, sturdy, and distinctive appearance.
8. Do you think all puppies are cute, but not as much when they get older?
Miniature Schnauzer puppies are cute, but this is a breed that just get better looking as they grow into adulthood!
https://www.akc.org/wp-admin/admin-ajax.php
Get Your Free AKC eBook
Selecting a Puppy
How do you know what breed is right for your family? How do you find a reputable breeder? What questions should you ask a breeder? Download this e-book for guidance on these questions and other important factors to consider when looking for a puppy.