What to Look for in Selecting a Veterinarian for Your Dog
Choosing the right veterinarian for your dog is a serious decision. Such factors as your companion's age, underlying medical conditions, or previous injuries and surgeries must be considered. Your dog may need a veterinarian with specialty training, with state of the art equipment, or one who offers special services.
Here are a few tips on what to do when selecting a veterinarian:
Get recommendations.  Talk to neighbors, friends, and family. Find out whom they use and are willing to recommend. Talk to breeders or breed club members, who likely know of veterinarians knowledgeable about your breed and the types of problems they experience. Groomers and managers of local shelters could be helpful. Local veterinary societies can also help you locate a convenient, reputable veterinarian.
Call and visit local veterinary hospitals. Ask about services they provide, find out what hours they are open, and ask what provisions are made for emergency coverage (after-hours and weekends). Inquire about how long they have been in operation, how many veterinarians and technicians are on staff, and what if any specialty services are provided. Find out what types of procedures are routinely performed on-premises and what arrangements are available for specialty referrals. Reputable veterinary hospitals will be happy to supply such information, as they are proud of their professional staff and their facility. Many will also offer a tour.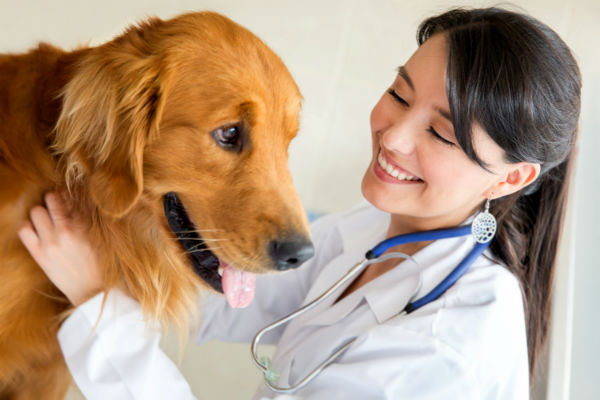 Consider location. Should your dog need emergency care, you'll want to know exactly where to go. If your new veterinarian does not provide 24-hour care, they should provide you precise directions to the nearest 24-hour emergency facility.
Ask about fees. Avoid deals that look too good to be true or bargain-basement operations. As with most products or services, you get what you pay for. You are entitled to an explanation of the services provided. Veterinary medicine is still one of the best bargains the American public enjoys. When compared to many other professional services, the cost of veterinary care has risen very little over the last 20 years. Still, your best course of action is to ask first about fees, costs of procedures, and what methods of payments are available and expected. Find out if the veterinarian provides written estimates for services.
With a little time and care you will be able to match your pet with the best possible veterinarian.
https://www.akc.org/wp-admin/admin-ajax.php
Get Your Free AKC eBook
Emergency First Aid for Dogs
Even the most responsible pet owner can't always protect their pet from a sudden accident or illness. Getting your pet immediate medical attention can be the difference between life and death. Download this e-book to learn more about what to do in an emergency situation.