My dog is very nervous around other dogs and is often frightened around people he doesn't know. As you can imagine, because of the spectators and fellow competitors, competing in many dog sports is a challenge. We trained in agility for years as part of his confidence-building program, but competition was not in the cards. It didn't bring him the joy I had hoped for, so I had to let that go. However, I still wanted to give us a goal to strive for, even if he was only competing against himself.
Earning trick titles with Do More With Your Dog!, the official sanctioning and organizing body for the sport of dog tricks, was exactly the experience we were looking for. Kyra Sundance, renowned stunt dog trainer, performer, and author, created "Do More With Your Dog!" to encourage people to integrate their dogs into their lives in different ways through positive training. The organization allows you to earn trick certificates or titles at various levels of difficulty by training your dog to do a variety of established tricks.
There are five levels of difficulty you can work toward, from Novice Trick Dog all the way up to Trick Dog Champion. Each level has a set list of acceptable tricks. In order to qualify for a specific level, your dog must accomplish a certain number of tricks from that level's list. Each level builds on the one below, so you must achieve the novice level before you and your dog are eligible for the intermediate level, and so on.

There are 101 tricks to choose from, so you should be able to easily find tricks that suit your dog's size and style. My toy-size dog won't be climbing a ladder any time soon, and he doesn't enjoy playing fetch, but he's great at wiping his paws on his mat and walking backward. In addition, tricks can be adapted for senior dogs, disabled dogs, and service dogs, so every dog should be able to participate, at least at the lower levels.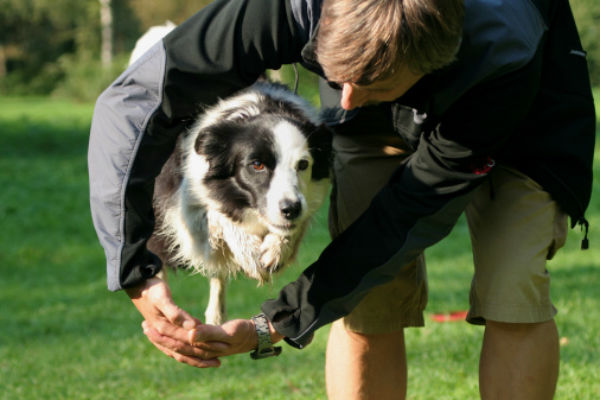 Recently, Do More With Your Dog! partnered with the American Kennel Club (AKC) to have their trick titles (not certificates) recognized with the AKC registry and to have those titles officially added to registered names as part of the AKC's new Trick Dog program. The trick dog titles will correspond to the AKC suffixes: Novice Trick Dog (TKN), Intermediate Trick Dog (TKI), Advanced Trick Dog (TKA), and Trick Dog Performer (TKP). If you earned any titles with Do More With Your Dog! before the collaboration with the AKC, be aware that throughout 2017, the AKC will grandfather trick dog titles previously received.
My dog and I have earned the Advanced Trick Dog title and have had a great time doing it. We are currently working on some new tricks for the expert level. He loves learning new behaviors, and because the Do More With Your Dog! program is based on positive training techniques, it has improved my training skills and strengthened our bond. My dog has learned new vocabulary and thrives on the mental challenge of trick training. I am very proud of what we have accomplished together, and we both enjoy showing off his trick repertoire to friends and family. Most important, it has continued to build his confidence and brings him the joy I had been hoping for.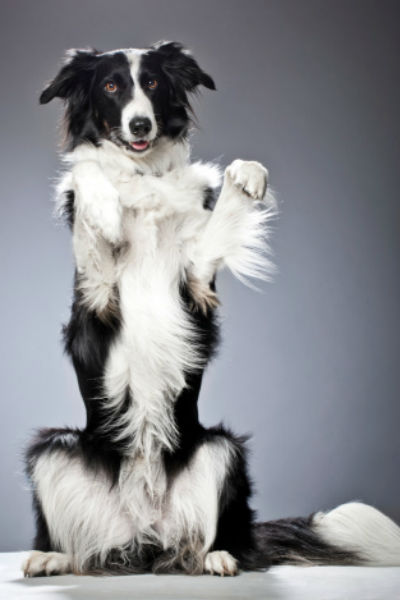 It is satisfying as a trainer to see your dog succeed in any dog sport, and earning trick certificates or titles is no different. There are at least 101 ways for you to do more with your dog that will challenge both of you and strengthen your connection. No matter what behavioral or physical obstacles your dog may face, consider working together toward a trick title for exercise, mental stimulation, and most of all, fun.
https://www.akc.org/wp-admin/admin-ajax.php
Get Your Free AKC eBook
5 Tricks You'll Want to Show Off
Are you looking for inspiration on new tricks to teach your dog? If the answer is yes, then this is the e-book for you!