Jo Anne Fusco has been involved with the American Kennel Club for as long as she can remember. As an owner of AKC registered Golden Retrievers, Jo Anne became a Canine Good Citizenevaluator and began working with a therapy dog group. She was instrumental in starting the Doggy Daze program at St. Jude's Children Hospital, which helps to relieve stress by providing a break between treatments and allows patients a unique experience with a man's best friend. In addition, she is a founding member of the West Tennessee Therapy Dogs organization, which has over 55 members and makes visits to many organizations in the Memphis area including: The Exceptional Foundation of West Tennessee, West Cancer Center, Le Bonheur Children's Hospital, Temple Israel Early Learning Center, and many more.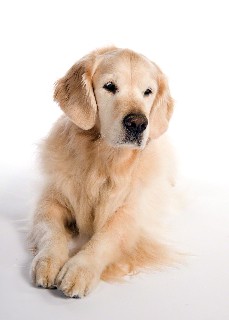 Jo Anne's most famous therapy dog is Kicker. Kicker was an obvious choice for therapy work from the beginning. At 7 months old, he was CGC certified, and five months later they became a therapy dog team. Through their work, Kicker became a VIP in the Memphis area. He was even featured in two books: "Thank You God for Cancer: Surviving Cancer and its Treatments" by Michael E LaRiviere and Judy LaRiviere, and "Kicker with It's Okay to Cry" by Kelly Fischer. In addition, he was honored at the Westminster Kennel Club Dog Show in 2008 for his work and participated in the READ (Reading Education Assistance Dogs) program for 14 years. In his book, Michael E LaRiviere wrote, "I am personally richer for having known Kicker. He touched my life and introduced me to the world of Animal Assisted Therapy Dogs. And I will always remember that act of kindness."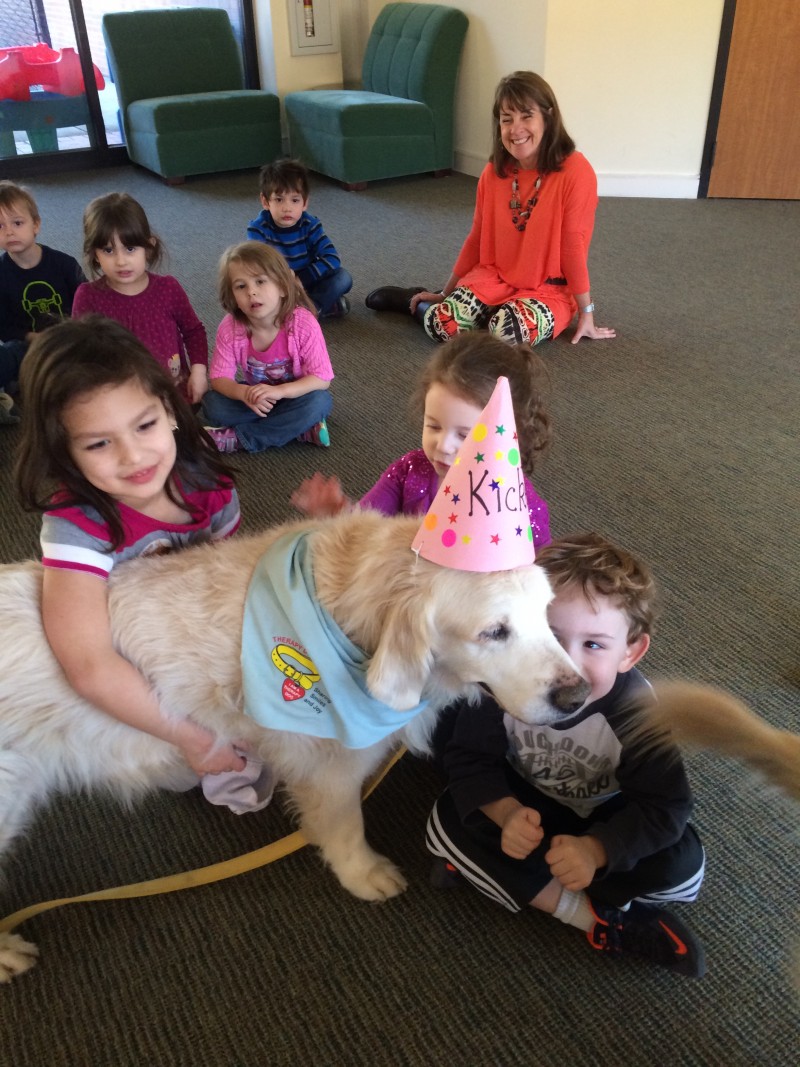 Kicker was unique because he was particularly sympathetic toward cancer patients after surviving Lymphoma and remaining in remission for 4 years. The patients he visited related to him and his story.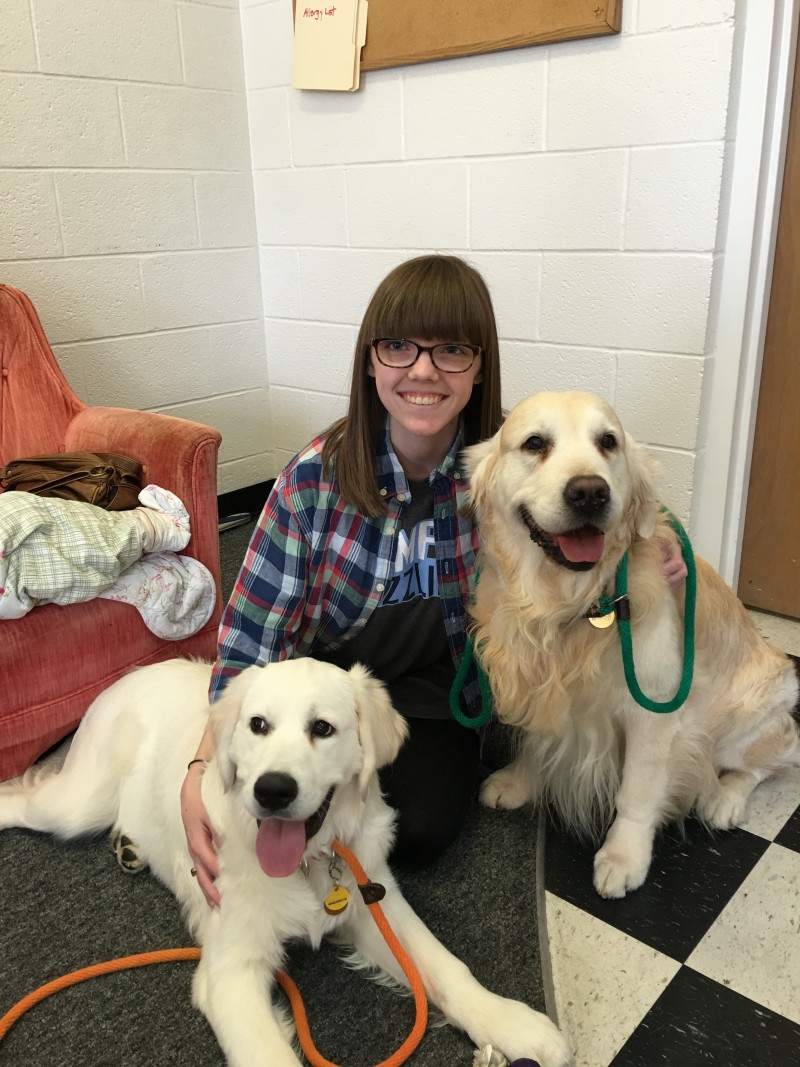 During Kicker's illness, Jo Anne's other Golden Retriever, Boss, began taking on more "jobs" as a therapy dog. When Kicker passed away in March of 2015, Boss became Jo Anne's permanent partner. In addition, she welcomed another canine member to her family, Keys, in December. Not surprisingly, he is currently in training to become a therapy dog, too. Keys' training began the day he came home with Jo Anne. According to Jo Anne, basic obedience is a must but it is the temperament of the dog that determines its suitability for therapy work.In the book by Michael E. LaRiviere, he shared that "Jo-Jo explained to [him] that just because dogs may be gentle or mild mannered, doesn't make them good therapy dogs. The canine must be trained, disciplined, certified, and manifest calm under duress, in a crowd. They must not become spooked by squeals, wheelchairs, walkers, or pats that might be a little too hard." According to Jo Anne, having a trained dog is essential to the therapy team's success. Trained therapy dogs are used to being in different environments and know how to behave around people who are afraid, noisy or feeling down.
Jo Anne currently works 4 to 5 days a week as part of a therapy dog team with Boss. He is continuing Kicker's legacy, and Keys can't wait to do the same.
Interested in learning more about the AKC Therapy Dog Program? Please visit our website at www.akc.org/dog-owners/training/akc-therapy-dog-program/.
You can find more information about the West Tennessee Therapy Dogs on their website at www.westtntherapydogs.org/ or their Facebook page here.

https://www.akc.org/wp-admin/admin-ajax.php
Get Your Free AKC eBook
Canine Good Citizen (CGC)
This program is recognized as the gold standard for dog behavior. In CGC, dogs who pass the 10 step CGC test can earn a certificate and/or the official AKC CGC title.