As dog owners, our dogs' health and safety is more important than just about anything, and our finances prove it. In fact, Americans spent $5.76 billion on pet boarding and grooming services in 2016 according to the American Pet Products Manufacturers. That number is already projected to grow to $6.11 billion in 2017. So it's more important than ever that we make sure we're putting our pets into trustworthy hands.
AKC Safety in the Salon Course
The American Kennel Club believes that the safety of our canine companions while they're outside of our care is a genuine concern. In an effort to better protect our pets, we're proud to expand the reach of our AKC Safety in the Salon course.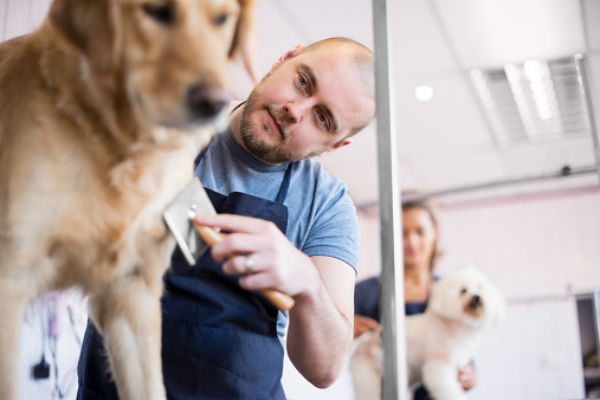 Designed to cover best practices focusing on pet care, health and safety, AKC Safety in the Salon aims to enhance and streamline the knowledge of trained groomers to ensure that these needs are met for all dogs in a salon. By setting the standard in grooming safety, AKC hopes to help educate pet care professionals in the most up-to-date safety practices, so they can provide the best care possible to dogs in salon environments.
Where is it Held?
Currently, the course is presented onsite at grooming expos and industry trade shows around the country. The next session will be held at the World Dog Show Expo, which takes place at the Meadowlands Expo Center in Secaucus, NJ on June 9-11 and is produced by Barkleigh Productions. AKC Judge and professional groomer Susan Sholar will be the course instructor.

The World Dog Show Expo will also feature an interactive grooming salon. Attendees will have an opportunity to observe the entire grooming process from check-in to check-out and are encouraged to ask any questions they have about dog grooming in general. Khris Berry, co-founder of See Spot Grooming & Daycare and an AKC Canine Good Citizen evaluator will run this fully-functioning salon.
Canine College, AKC's educational portal, will host an online AKC Safety in the Salon by the end of June. Just like the onsite course, the virtual course will help trained groomers review best practices that focusing on care, health, and safety. For additional information on the online AKC Canine College course, visit http://lp.akc.org/groomer-education-coming-soon.
https://www.akc.org/wp-admin/admin-ajax.php
Get Your Free AKC eBook
The All Purpose Grooming Tool kit