How to Safely Socialize Your Puppy
A puppy's socialization period, which occurs from 6-14 weeks of age, is critical for a dog's behavioral development. During this time, positive experiences with other dogs, people, noises and activities can reduce the likelihood of fearful behaviors, such as aggression and phobias, later in the dog's life.
Puppies that are not properly socialized are more likely to develop behavioral problems that can make them unsuitable pets and increase the chances their owners will relinquish them to shelters.
The socialization period overlaps a period of vulnerability to disease, including canine parvovirus and canine distemper virus infection. Puppies need socialization with other dogs, but those dogs must be vaccinated and healthy.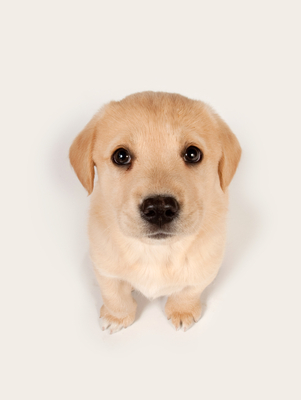 It is important to understand that it is not until 7-10 days after the last vaccination at 14-16 weeks of age that the risk of infection is very low and you can increase the puppy's introduction and socialization with all dogs.
To fully protect your puppy from canine parvovirus, the last dose of the parvovirus vaccine must be at 14-16 weeks of age, regardless of the number of doses given at an earlier age.
Until your puppy is fully protected, avoid taking it to dog parks or other areas where it has uncontrolled exposure to dogs with questionable or unknown vaccination histories.
Socialization classes can offer excellent opportunities to properly socialize puppies, but there is a disease risk. To reduce the risk, puppies in the classes should be of similar age and vaccination history and should be examined and found to be healthy by a veterinarian prior to starting classes. The puppies' first vaccine should be administered at least seven days prior to the first class.
Proper sanitation (including immediate cleanup of "accidents") during the classes helps provide additional protection from infection. Puppies with signs of illness (diarrhea, coughing, fever, etc.) should not attend puppy socialization classes until they have recovered from their illness.
https://www.akc.org/wp-admin/admin-ajax.php
Get Your Free AKC eBook
What are all these vaccines for?
Learn about the most common canine diseases that are preventable with vaccines.