This article is sponsored by Purina® Pro Plan®.
So you're at the store, buying dog food. You have numerous options, and every bag has a different label: "complete and balanced," "natural," "organic," and the list goes on and on. But what exactly do all of these different labels actually mean?
We had the same question. Check out some of the most common dog food labels, and learn what they really mean. Hopefully, this information will help you when you are trying to decide which food is right for you and your dog.
A little bit of background on these labels: animal feed and pet food are regulated at the state level. Regulations can vary from state to state, but many states adopt all or part of the Association of American Feed Control Officials (AAFCO) regulations.
The AAFCO is an advisory board that provides regulations on pet food and animal food in its AAFCO Official Publication, including:
Establishing nutrient profile requirements
Labeling guidelines
Ingredient standards and definitions
Feeding trial protocols
Dog food labels, therefore, are based on the guidelines laid out by AAFCO.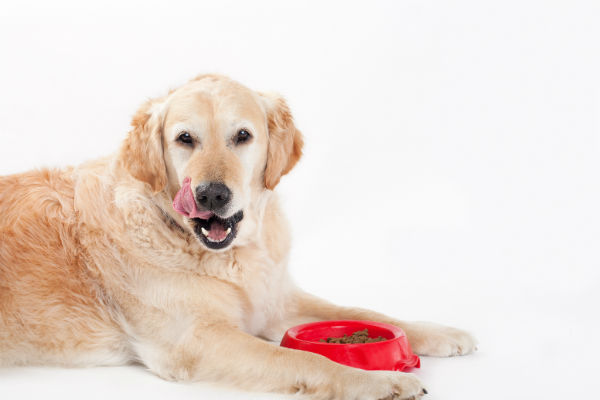 Complete and Balanced
The label "complete and balanced," as mentioned above, is based on the AAFCO statement detailing nutrient profiles and feeding trials. What this means is, if Dog Food A for adult dogs is labeled "complete and balanced," animal feeding tests substantiate that Dog Food A provides complete and balanced nutrition for all life stages of adult dogs.
Formulated to Meet the Nutrient Level
If Dog Food A is "formulated to meet the nutrient level," this means the food meets the nutrient levels established by the AAFCO Dog Food Nutrient Profiles for the growth of puppies and/or maintenance of adult dogs (depending on the life stage designation of Dog Food A).
How is this metric determined?
Dog Food A's nutrient content is compared to the appropriate AAFCO nutrient profile by calculation or laboratory analysis. If it meets the AAFCO standard, it then qualifies to receive the label "formulated to meet the nutrient level."
Animal Feeding Tests
What does it mean if animal feeding tests verify Dog Food A? This means that Dog Food A's company has followed the feeding trial protocol set out by AAFCO. Therefore, Dog Food A would have a label that says: "Animal feeding tests using AAFCO procedures substantiate that Dog Food A provides complete and balanced nutrition for maintenance of adult dogs."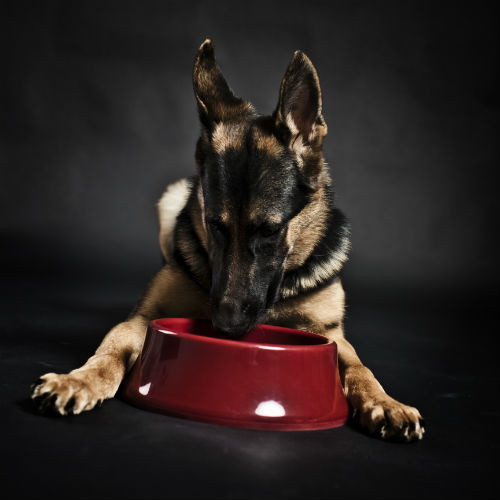 Natural
"All natural" has been a big trend in the health world for humans, and now we see more and more "all natural" dog foods, as well.
A dog food with the label "natural" means that it cannot contain any chemically synthesized ingredients, except in amount as might occur in good manufacturing practices, with the exception of vitamins and minerals.
Organic
The term "organic" refers to the handling and processing of ingredients and products. For a product like dog food to be considered organic, it must comply with the regulations detailed by the U.S. Department of Agriculture's (USDA) National Organic Program.
Therefore, it's important to note that when a dog food has the label "organic," this label refers to the processing of the food, not the quality.
Grain-Free
"Grain-free" food is another trend that has gained popularity in recent years. Grain-free food usually means no wheat, rice, corn, barley, or oats (potatoes or tapioca may be substituted). While you might decide to go grain-free, it isn't necessarily better or worse for your dog.
If, however, your dog has a known allergy to a specific grain, a grain-free diet could be helpful.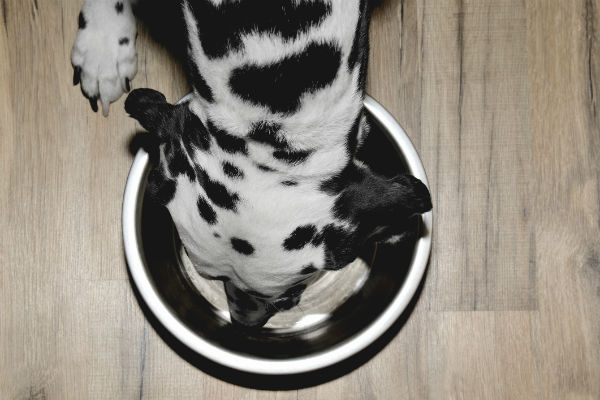 Nutrition That Performs®
So next time you're browsing through the dog food at the pet store, you'll now have a better idea of what the labels really mean.
If you're looking for a nutritious food that performs, for your dog, check out Purina Pro Plan. Purina Pro Plan has 30 unique dry formulas across 5 distinct nutritional platforms to meet the differing nutritional needs of dogs.
Purina Pro Plan is dedicated to creating nutrition that helps bring out the very best in your dog. Learn more about Purina Pro Plan for dogs, here.
And of course, the best way to pick a pet food is to decide what is best for you and your dog. Your veterinarian is always a good resource to help you develop a nutrition plan for your pup.
https://www.akc.org/wp-admin/admin-ajax.php
Get Your Free AKC eBook
Puppy Nutrition
Your puppy's lifelong health and happiness begins with you. Get it right from the start. This e-book provides valuable information on how good and sound nutrition habits will set your puppy on the right path.