A Portland sculptor is donating his time and talent to preserve the memory of Mick, a K-9 cop who gave his life in the line of duty.
Mick had been on the job for less than a month, when he was involved in the capture three young thugs on April 16, 2014. After a burglary, the trio fled in an SUV, police close on their tails. The chase ended in a crash, and police grabbed two of the suspects. One, Paul Allen Ropp, 20, escaped.
Officer Jeff Dorn, a 16-year veteran and Mick's partner, released the dog. Moments later, Ropp started shooting, hitting the officer in both legs. Sadly, his brave dog was fatally wounded.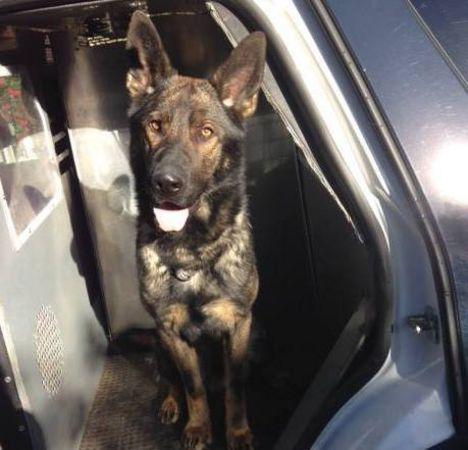 "Mick saved my life," Dorn later told reporters.
Now, Portland artist Richard A. Moore is honoring the fallen K-9 officer with a life-sized bronze.
"I heard about what happened to Mick, and felt really bad about the whole situation," Moore told AKC.org. "I thought in my own way, this may somehow help."
He contacted the police department, first offering a portrait of the German Shepherd Dog's face. The department asked for a full-sized statue instead.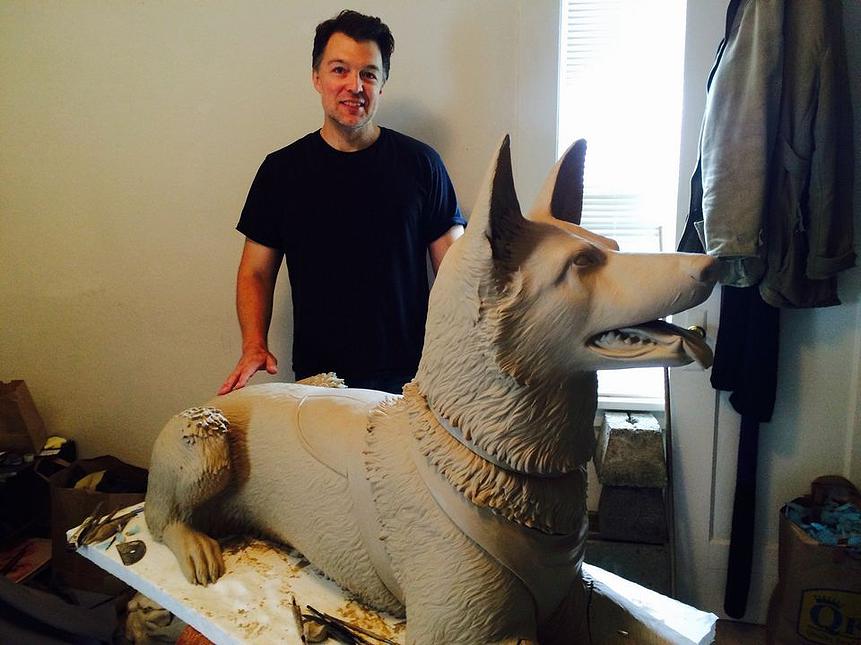 Photo: Maxine Bernstein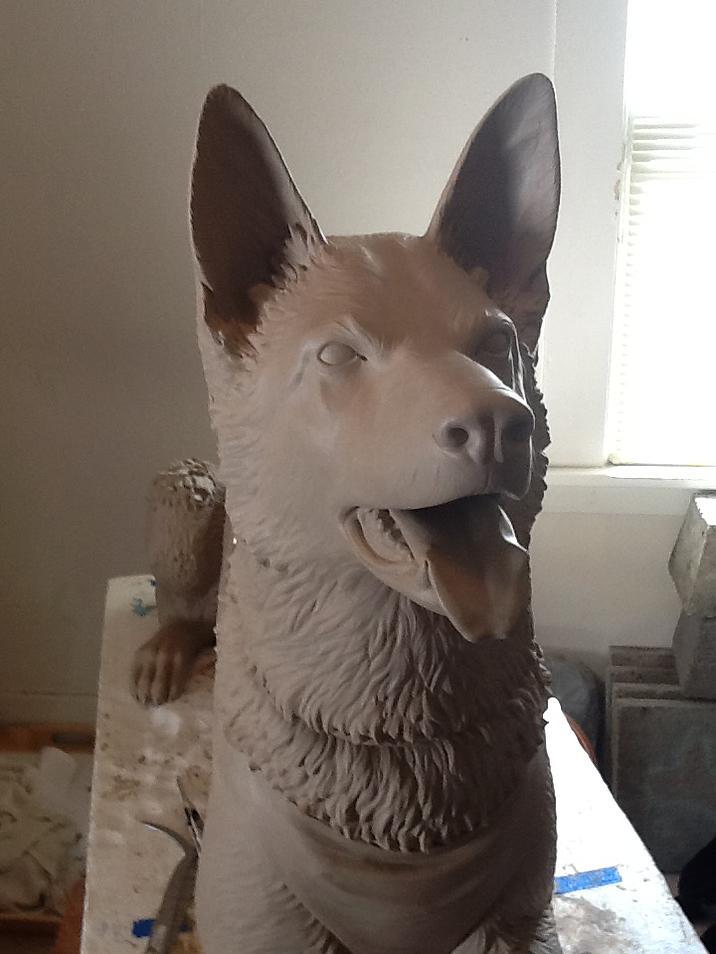 Photo: Richard Moore
Moore is putting the final touches on a clay model that will later be cast in bronze. He has established a GoFundMe page to help cover the costs of producing the statue, about $15,000. Moore is hoping that it will eventually be placed in Portland's police memorial plaza.
"It will be a reminder of that ultimate sacrifice that that dog made for me that day," Dorn told KGW.com.
Ropp got 30 years in prison and his accomplices also received heavy sentences.