Conformation, agility, dock diving, and more. If you're a dog lover, you need to be at the 2016 AKC National Championship presented by Royal Canin. This event is the nexus of all things dog: you'll see and learn everything there is to know about the dog world and leave wanting more.
Here's why YOU need to be at the 2016 AKC National Championship presented by Royal Canin:
Watch some of the finest dogs and their handlers compete in the cornerstone of competition in the dog world. The cream of the crop will compete and be judged by their respective breed group: Sporting, Hound, Toy, Non-Sporting, Working, Terrier, Herding, and Miscellaneous Class, and then for the big win, Best in Show!
If you're someone who loves watching dog videos, you'll love seeing conformation live at the AKC National Championship presented by Royal Canin. You will be able to see beautiful dogs of all different breeds, you'll observe the strong bond between dogs and handlers, and you'll learn about the complicated but exciting process of judging a dog show.
The sporting, hound, toy, and non-sporting breeds, as well as the Junior Showmanship Competition, will be judged on Saturday, Dec. 17.
The Junior Showmanship Competition is an opportunity for young people, ages 9-18, to participate in conformation. These kids are the future of the sport and will certainly be a thrill to watch. Their responsibility and skill with their dogs will be sure to inspire you!
Working, terrier, and herding breeds, the miscellaneous class, and Best in Show will be judged on Sunday, Dec. 18.
To learn which breeds are members of each group, check out our guide here.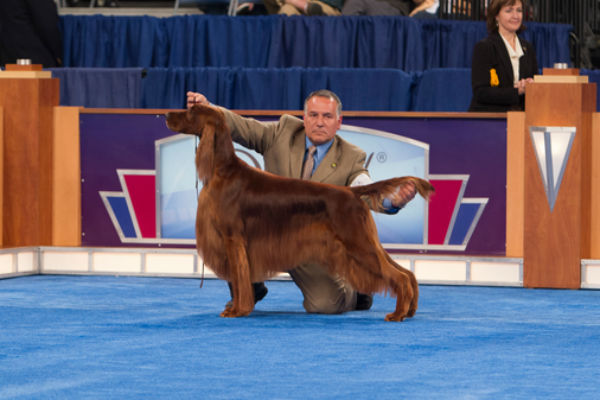 Does your dog know his basic commands? If you're interested in seeing dogs that know their basics and much much more, you'll definitely want to check out the Obedience Classic happening in conjunction with the AKC National Championship presented by Royal Canin. Watch some of the most well-behaved dogs in the country as they show off their skills and compete for the top scores!
The dogs and their handlers will be judged on their ability to execute a series of specified obedience exercises. To get a feel for obedience competition, check out the video below:
 
This is an event you won't want to miss! It will be fun, educational, and you'll leave ready to sign your dog up for obedience classes, for sure.
Competition for the Obedience Classic will be held on both Saturday, Dec. 17 and Sunday, Dec. 18, concurrently with the AKC National Championship presented by Royal Canin (Conformation).
If you haven't already seen an agility competition (or even if you have), this is certain to be an event you'll be drawn to stop and watch. Dogs and handlers race against the clock as they navigate an obstacle course filled with jumps, weaves, and more.
Agility is definitely a fan favorite; prepare to be impressed with the speed, precision, and incredible skill of these dog-handler teams.
Just like the Obedience Classic, the Agility Invitational will be held on both Saturday and Sunday, in conjunction with AKC National Championship presented by Royal Canin competition.
This event is a splash (literally!). An exhilarating and adorably fun event, watch dogs of all shapes and sizes jump off docks and into a pool of water. Dock diving dogs are judged based on distance, but regardless, a good time is had by all. Certainly one of the most memorable sports, dock diving is held in collaboration with North America Diving Dogs (NADD).
 
AKC Meet the Breeds
Want to get up close and personal with your favorite breeds? Or maybe learn about some new ones? This is your opportunity! AKC Meet the Breeds session will allow you to walk around and interact with more than 100 different breeds and their respective owners. Learn the rich history behind these purebred dogs and experience their unique breed qualities. Find out why people love their dogs so much and, of course, get in a few pets!
If you've ever watched a dog show and thought, "Huh, I wonder what kind of dog that is?" Meet the Breeds is your chance to find out. This event will also give you the opportunity to learn about responsible dog ownership and which breed might be right for you.
Take a break from the competition and hang out with some dogs! Meet the Breeds will be going on Saturday and Sunday in conjunction with the competitive events.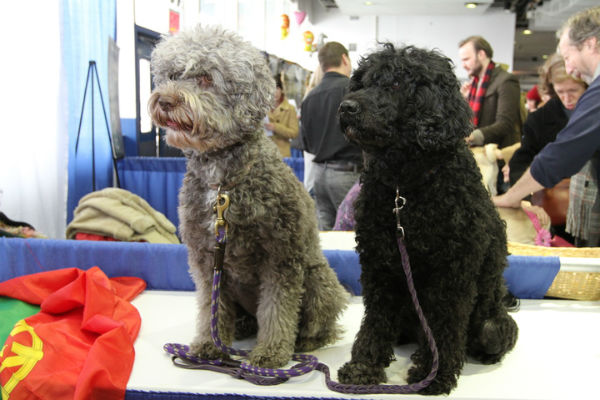 Kiddie Fun Zone and Vendors
Looking to bring your children to this dog-filled event? We have a place especially for kids! The Kiddie Fun Zone will have hands-on activities for kids, where they can learn all about the different dog breeds.
Products for dogs? We have that, too! A variety of vendors will have booths set up on Saturday and Sunday where you can stop and purchase top products for your dog.
In between the action, visit our vendors and the Kiddie Fun Zone. They offer a great way to relax, learn about dogs, and find some fantastic pup-swag.
The 2016 AKC National Championship presented by Royal Canin is being held Dec. 17 and 18 in Orlando, Fla. It's fun for the whole family and will be an event you'll never forget. Learn about our different dog breeds, meet some pups, and watch several incredible competitions.
See the full event schedule here.
Tickets are on sale now! Click here to purchase tickets.
https://www.akc.org/wp-admin/admin-ajax.php
Subscribe to Family Dog
AKC FAMILY DOG MAGAZINE
This article was originally published in AKC Family Dog magazine. Subscribe today ($12.95 for 6 issues, including digital edition) to get expert tips on training, behavior, health, nutrition, and grooming, and read incredible stories of dogs and their people.