United Airlines' PetSafe service, named 2016's "Best Pet-Friendly Airline" by Global Traveler's Leisure Lifestyle Awards, is not only available at 300 airports worldwide, but also features onsite pet hotels at major locations, as well as 70 climate-controlled vans.
Dogs are important family members, so to ensure their safe and comfortable travel, PetSafe suggests that owners and breeders review these tips before booking. International travel is more complex and typically requires longer planning time.
Prior to Booking
In Partnership with

The first step in planning travel for dogs is to ensure that you obtain the correct type of airline travel crate. All crates must comply with International Air Transport Association (IATA) and U.S. Department of Agriculture (USDA) regulations on proper size, construction, and ventilation. If crate requirements aren't met, the dog will not be able to travel.
One important item to know is that the crate should be large enough to allow the dog to stand, turn around, and lie down.. Also, the dog's head or ear tips can't touch the roof.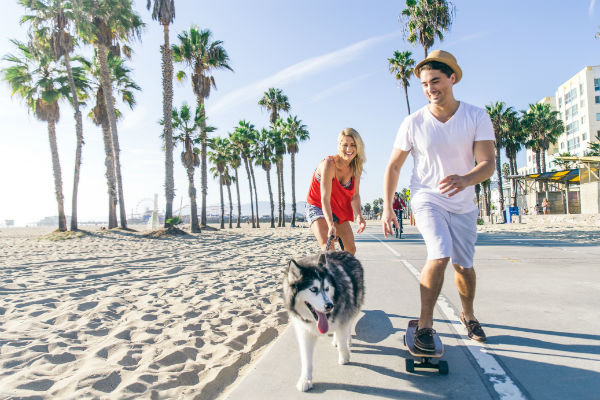 Another item to note is that certain breeds are required to travel in reinforced or larger-sized crates for their safety. For more details on crate requirements, click here.
For select destinations, additional regulations may apply. Please review all the entry requirements for the animal's specific destination. The USDA pet travel website provides details for pet travel to and from the U.S. and most countries.
Contact a veterinarian to ensure that the pet will be in compliance with all of the necessary pet import regulations for the destination.
Preparing for Travel
If the dog is not accustomed to being in an airline travel crate, it's very important for you to obtain a crate as far in advance of travel as possible. It is crucial that the pet is comfortable being in the create and feels secure to minimize stress during travel.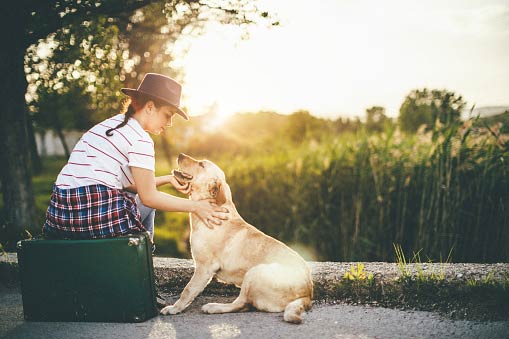 Proof of rabies vaccination is required before travel begins. In addition, an English-language health certificate, issued by a veterinarian and dated within 10 days of travel, is required for both the outbound and return flights.
Departure Day
Label the dog's crate with accurate information for contacts in both the departure and destination locations.
Include two dishes that attach firmly to the inside door of the crate for food and water. You also have the option of securing a collar, leash, and up to 16 ounces of food to the top of the crate. For safety reasons, toys are not allowed in or on the crate, but you can provide a thin bed or blanket.
To avoid accidents during the flight, feed your dog at least four hours before flying. Giving the dog a long walk before traveling can help him relax and have a better journey.
The American Veterinarian Medical Association recommends that animals should not be sedated during travel, therefore United will not knowingly accept a dog that has been sedated.
Dogs must arrive at the designated airport drop-off area at least two-to-three hours before the scheduled flight departure. Please note that some locations require additional time.