Many people are understandably upset when their insurance agent tells them he's unable to renew their homeowner's policy. The reason? Many companies have a list of dog breeds that they have predetermined are potentially territorial and overly protective. For most dog owners, parting with their beloved pups isn't an option.
Luckily, some savvy homeowners have found ways around this problem. They might look for different insurance companies, hoping that they'll provide coverage and offer a reasonable rate. Others will find companies that require homeowners and renters with designated breeds of dogs to purchase liability insurance in addition to homeowner's insurance. But there is another way.
Get That Doggie a Diploma, Save Some Dough
A less costly option is to get your canine certified as a good citizen, by enrolling him in obedience training classes that prove you've got a well-mannered pup at the end of your leash. The American Kennel Club (AKC) started its Canine Good Citizen (CGC) Program in 1989 to reward dogs that had good manners in their homes and in their communities. The dogs go through an at least six-week training program, and then take a 10-step test, showing they can be polite to strangers, come when called, and behave politely around other dogs while continuing to be attentive to the handler, among other fine behaviors. Your dog passes only if he refrains from barking, whining, or pacing nervously.
In Partnership with

This seems to be particularly favorable with homeowners association, co-op, and condo boards, according to Loretta Worters, vice president of communications for the Insurance Information Institute. "Many insurance agents will accept certificates from AKC's Canine Good Citizen Program and other dog training programs," says Worters.
Andrea Arden, of Andrea Arden Dog Training in New York City, has seen an uptick in clients requesting diplomas or letters that they can give to their co-op or condo board (she can't explain the uptick, but maybe it's because of a savvier dog-loving constituency). Arden and her staff meet with clients to tailor the training around specific behaviors that need correcting — like barking, separation anxiety, or destroying stuff in the house. There won't be any fighting, biting, growling, or taking food from your hands (without an owner's blessing, that is). And no barking.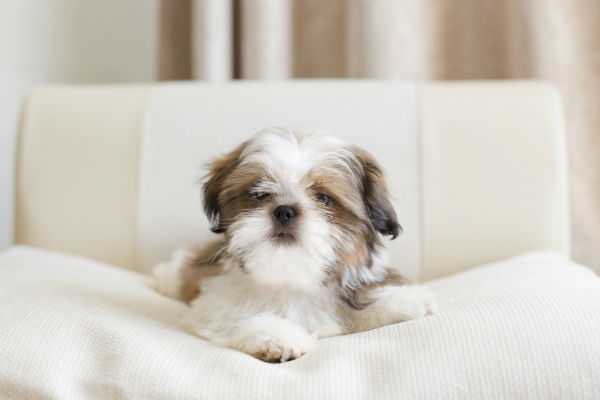 In fact, some buildings won't let a dog in without the CGC certificate. "Some rental agencies are requiring that dogs in apartments receive CGC training and pass the test," says Mary R. Burch, director of the AKC's Canine Good Citizen Program.
Tanner Place, in Portland, Ore, requires dog owners to present a copy of the CGC certificate, showing that the dog has passed the test. According to Burch, it also shows the dedication to having a well-behaved dog on the part of the dog owner. "Insurance companies tell us that Canine Good Citizen training is as much of a screening tool for owners as it is for dogs," she says. "When someone takes the time to attend training classes, train the dog, and take a test, this is usually someone who cares about that dog and will behave responsibly to protect it."
Though your insurance rates might not skyrocket as much, there is a fee. On average, CGC classes cost about $100 for six weeks of training, though the cost varies across instructors and geographic areas. Other dog training programs vary in cost and training time. Private lessons, tailored to the owner and the dog, cost more, of course.
By Michele C. Hollow
This article appeared first on Real Estate News and Insights from realtor.com.
Want more information on living with pets in your home? Get tips here.
https://www.akc.org/wp-admin/admin-ajax.php
Get Your Free AKC eBook
Canine Good Citizen (CGC)
This program is recognized as the gold standard for dog behavior. In CGC, dogs who pass the 10 step CGC test can earn a certificate and/or the official AKC CGC title.