In December of 2013 the North Country Kennel Club, Inc. raised funds totaling over $2800 to purchase bullet and stab-resistant vests for several local working K9s in Jefferson and Oswego Counties in NY.
The club donated a vest to K9 Nico handled by Officer Michael Maney with the Watertown Police Department.  They also purchased and donated vests for K9 Lobo handled by Deputy Jeffrey Froelich and K9 Mike handled by Deputy Shawn Ryan with the Jefferson County Sheriffs Office.
Any remaining funds after the purchase of the vests was divided equally and given to all the local K9 handlers for additional expenses acquired from training and caring for their K9 partners.
In December of 2015 the club donated $5,000.00 towards the purchase of K9 Ricky, a Belgian Malinois who would become the K9 partner of Wayne McConnell with the Watertown Police Department.  Soon after, the club helped purchase a vest for K9 Ricky.
The North Country Kennel Club, Inc. is dedicated to helping local working K9s and their handlers.
For more information about their community service projects click here.
See pictures of the officers and K-9s below.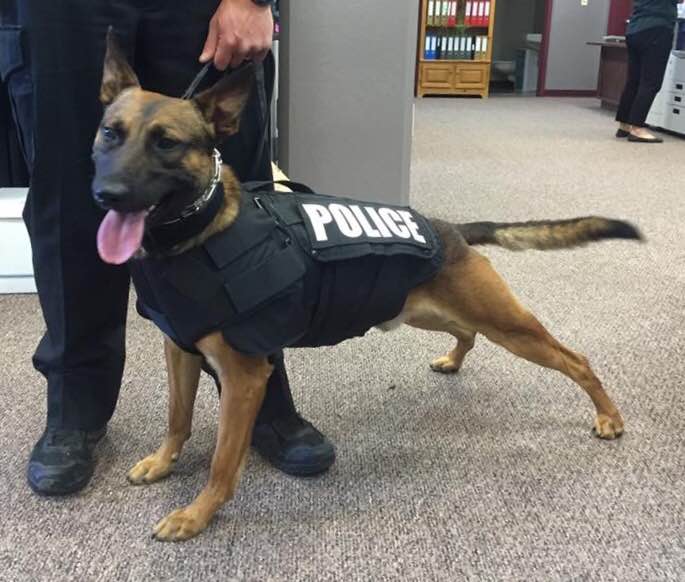 K-9 Ricky in his new protective vest that was bought with help from NCKC.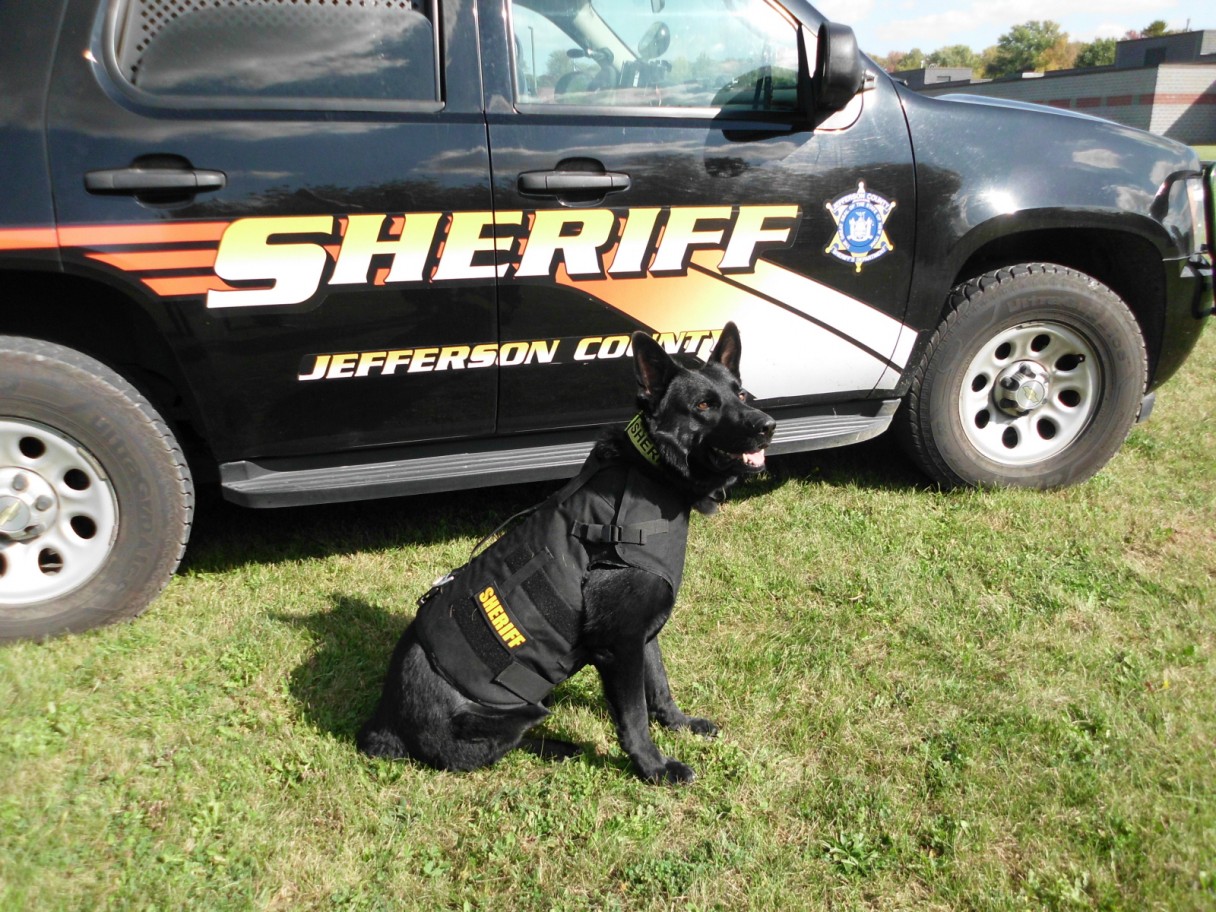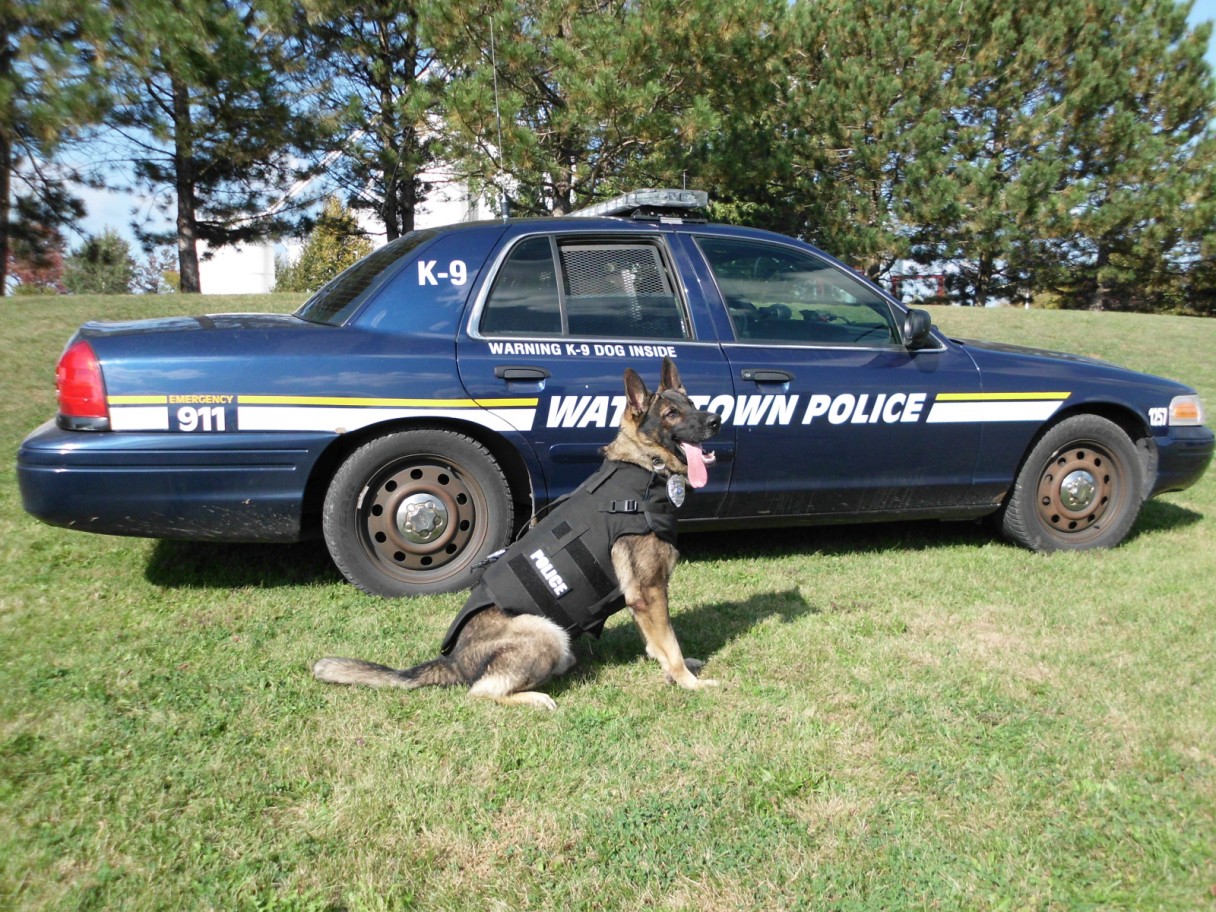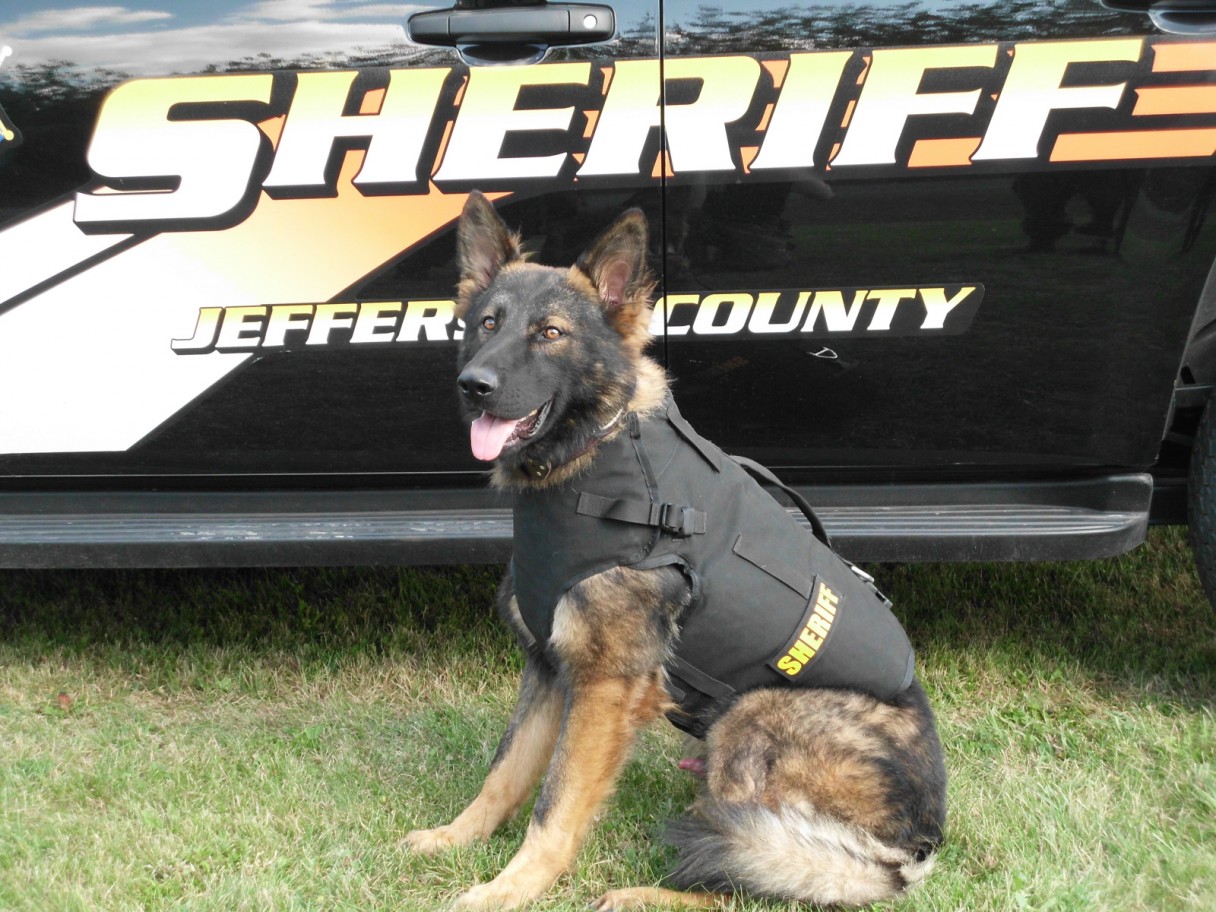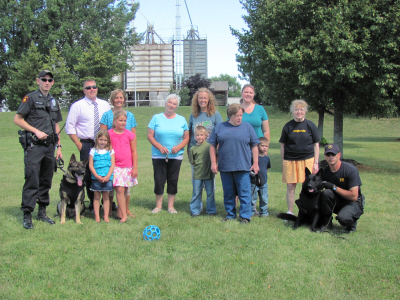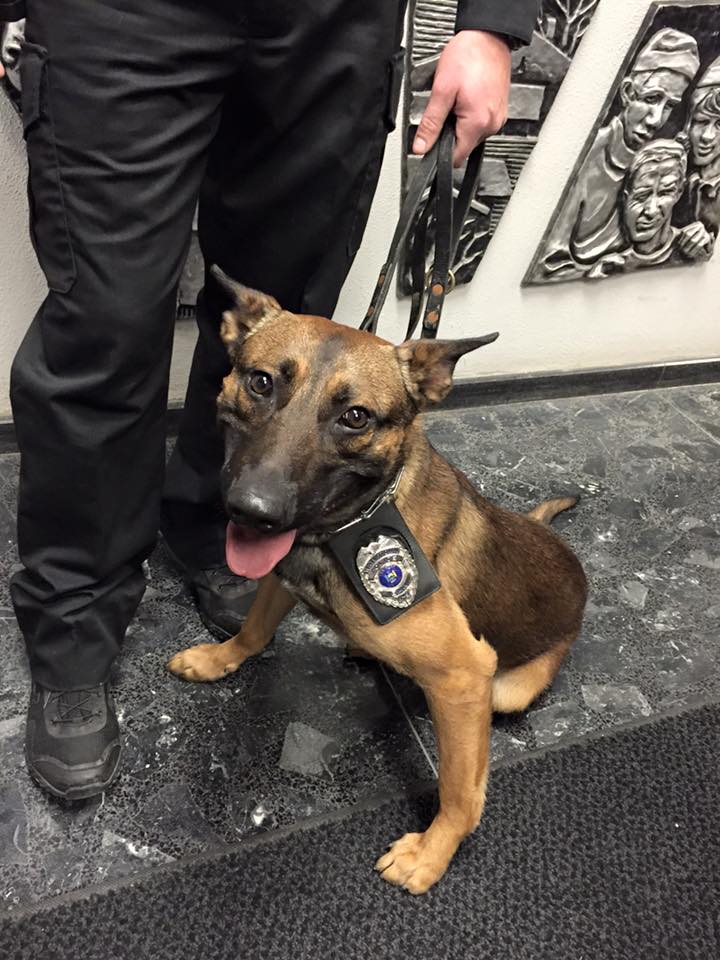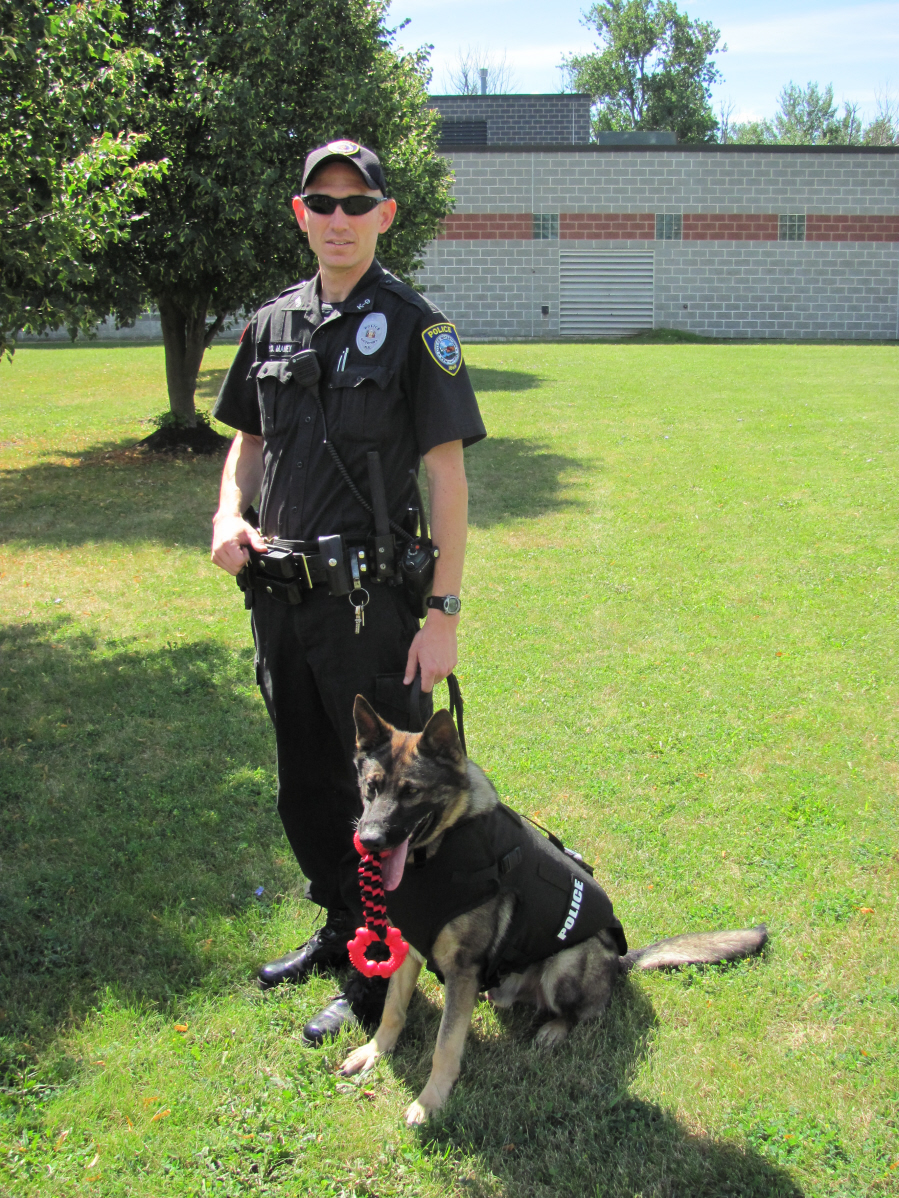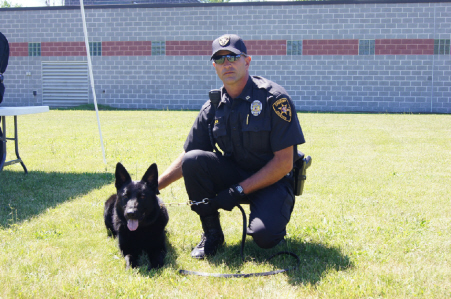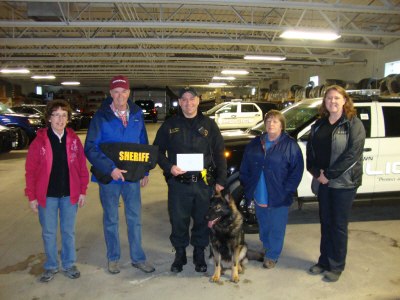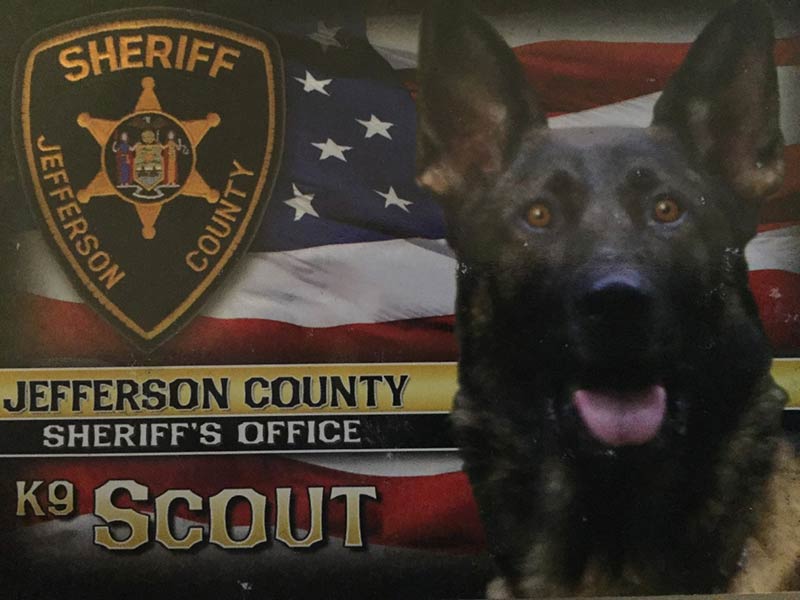 Related:
Staten Island Kennel Club Recognizes German Shepherd K-9 Officer