Three German Shepherd K-9s were honored by the Caddo Kennel Club this month as part of the AKC Canine Officer Program. The K-9s were recognized for their service to the community in Marshall, Texas.
The three K-9s, Zorro, Polux, and Amor all work as part of the Marshall Police Department.
Zorro is the youngest canine officer and works with handler Officer Justin Mills. He is learning the ropes from a seasoned officer who has been with the department for 11 years.
Polux has been working for a year with Officer Lakeldric Adams, building a bond through community service. Amor has been working for two years with Officer Michael Maguire, learning through hard work and consistent training.
All three K-9s work with their handlers at community events. They focus on educating and keeping the public safe.
See pictures of the K-9s receiving their awards at the Caddo Kennel Club's event below.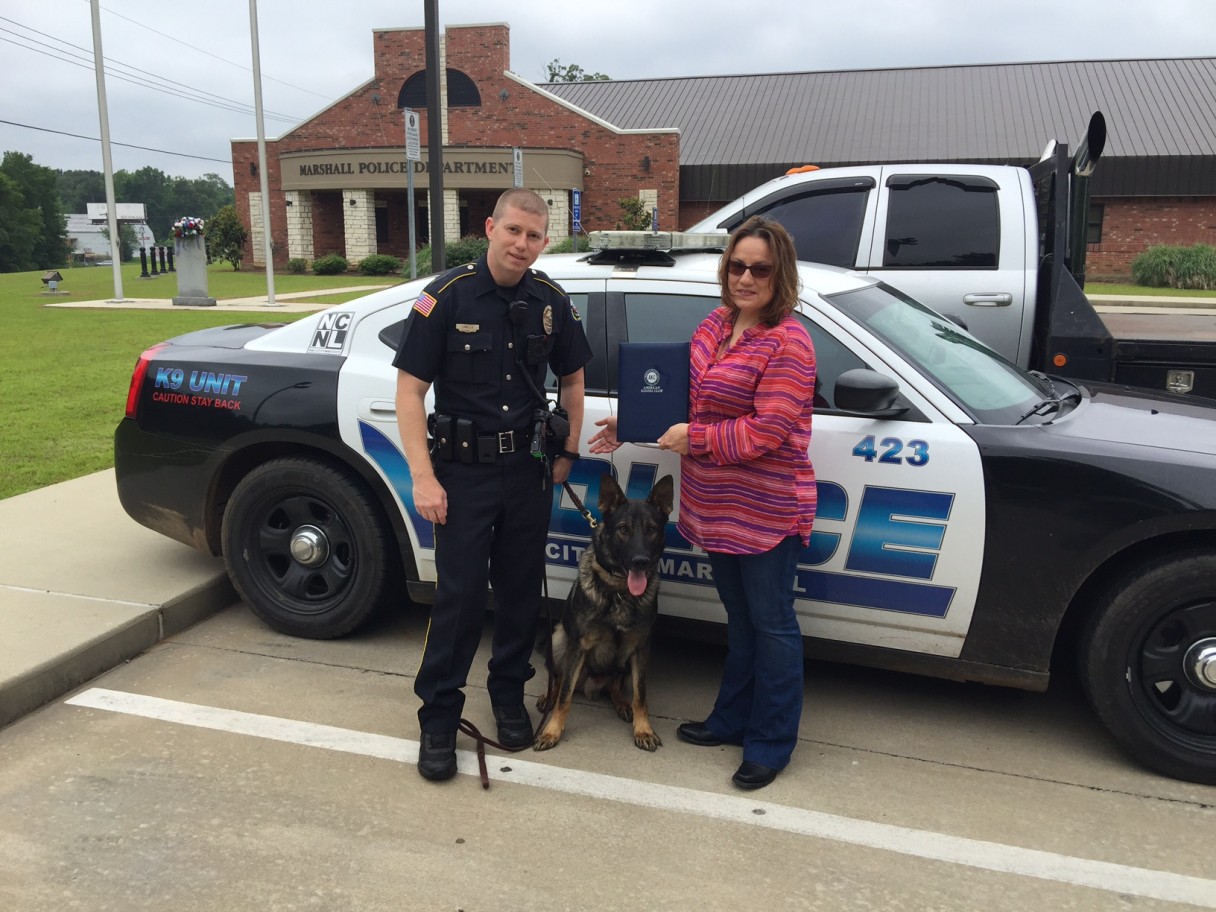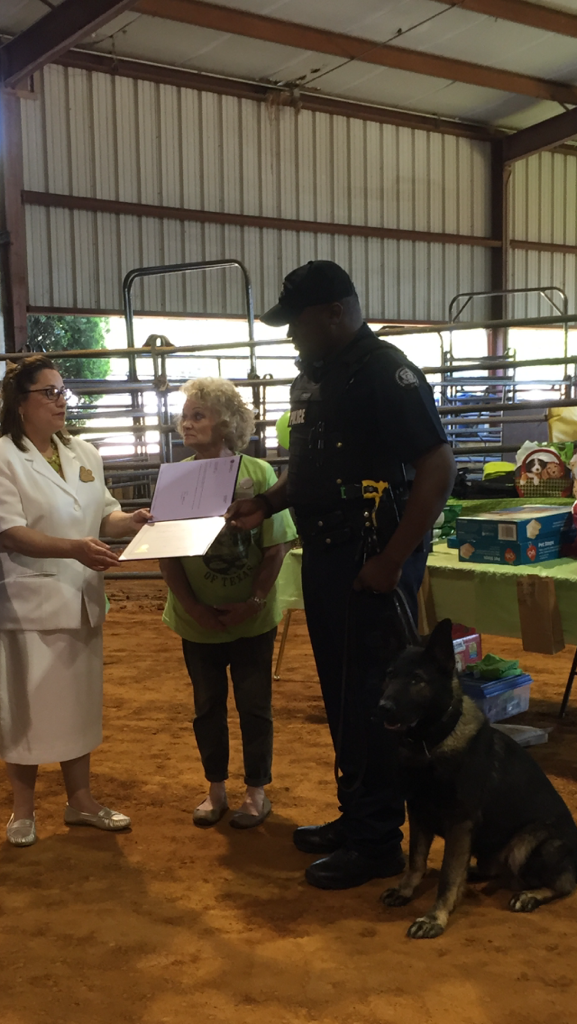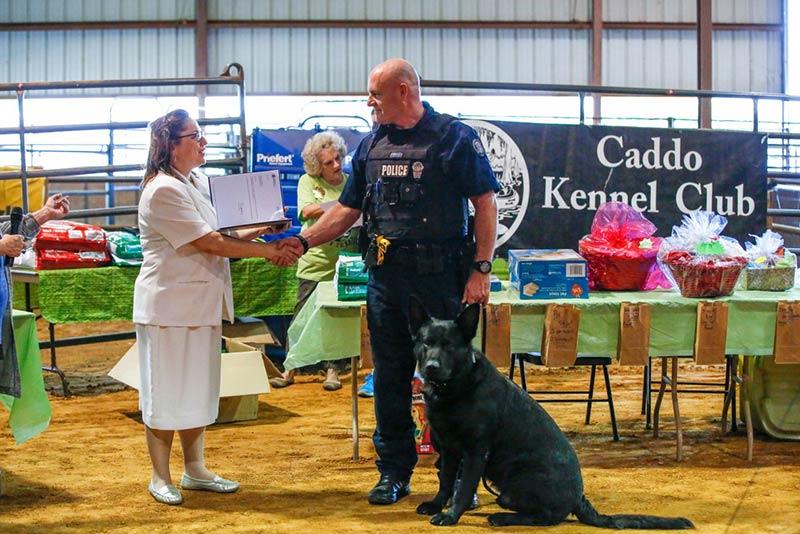 Learn more about AKC's Canine Officer program here.
Related:
13 K-9s Recognized For Their Work By Wilmington Kennel Club
First Canine Officers Recognized For Their Work In AKC Canine Officer Program