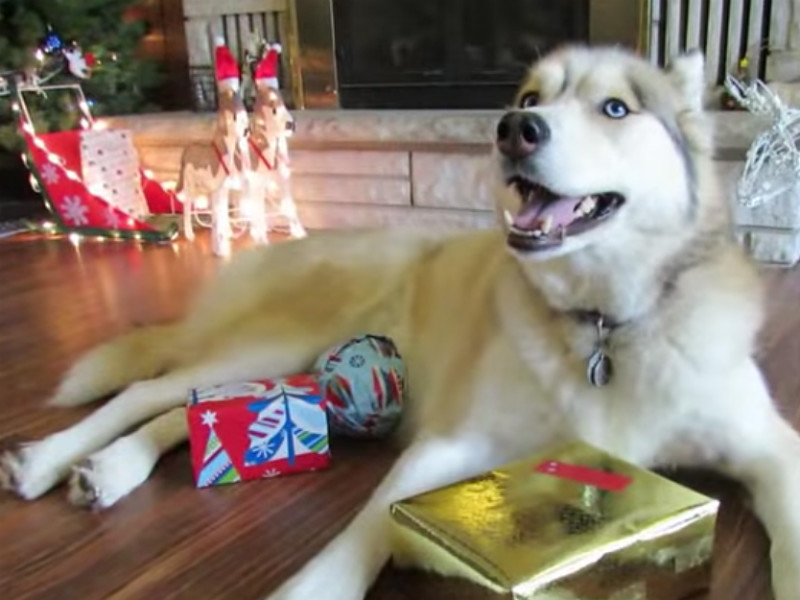 We all know the classic Christmas story "The Night Before Christmas." It's a traditionally favorite holiday read for many families.
One family, though, has taken a unique spin on this holiday tale, and created a Siberian Husky version.
"Gone to the Snow Dogs" created an adorable video with their three Huskies, reading their version of the story.
Listen and enjoy.


Anyone else going to turn this into a new holiday tradition? We sure are.
Shelby, Memphis, and Oakley are so adorable!
And did you know, due to the Husky's snowy origins, he has a thicker coat than most other breeds of dog, made up of a dense undercoat and a longer, coarse top coat?
Well, it's true!
Seems like the Husky would be the perfect dog to pull Santa's sled.
Need more huskies to get you in the holiday spirit? Check out these absolutely perfect pups.

Now let's all start dreaming of a White Christmas for these dogs to enjoy!


Looking to prepare your dog for the holidays and the winter weather? We've got howl-iday gifts for dogs and humans alike on the AKC Shop. And for the snow and cold, check out our dog jackets, sweaters, and paw balm.
Happy Howl-idays!