These four dogs went from fat to fit, thanks to the efforts of their owners and veterinarians. Find out how they did it.
Dennis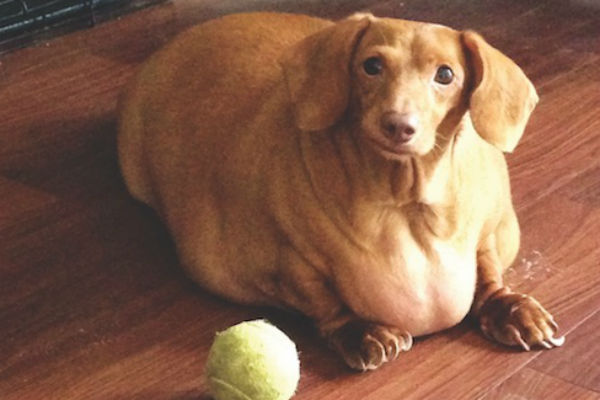 Location: Ohio
Original weight: 56 pounds
Finishing weight: 9 pounds
When nursing student Brooklyn Burton first met Dennis, she was horrified. She had arrived at the home of the relative, a hoarder, to help him clean when she found Dennis, dirty, morbidly obese, and untrusting. A diet of pizzas, burgers, and ramen had caused the Dachshund to reach a dangerous weight. "I didn't even know what breed of dog he was because he was just a blob with legs that was hardly moving," she recalls.
She convinced her relative to let her take Dennis, and drove him straight to the vet. Tests revealed he had multiple infections on his skin and ears. Walking was painful and a near impossibility. It was a life-or-death situation—Dennis had to lose the weight, and fast. Burton started him on a diet that included a supplement to ease his joint pain. And she had to put her nursing skills to the test. "I was his caregiver around the clock," she says. "I had to pick him up and carry him everywhere. After he went to the bathroom, I would hose him off and apply ointment because feces would get stuck in between skin folds. I didn't allow for him to move much the first month because the vet and I were afraid of him having a heart attack. So I controlled his diet from the very beginning and without exercise, the pounds just started melting off."
Eventually, she was able to incorporate activity, which sped up the process. In just six months, Dennis dropped to 29 pounds. But full recovery was still a ways off. It took him another year and a half to reach his current healthy weight, and he had to undergo multiple surgeries to remove two pounds of excess skin that was causing him to trip and leading to infections. His incredible achievement made national news last spring, and he has a Facebook page, which has attracted more than 7,000 followers. Dennis' days of noshing on pizza and burgers are long behind him. He gets treats only a few times a week— carrots, cucumbers, sweet potatoes, and as a special summertime snack, frozen banana slices.
"When I first got Dennis, he was sad—you could see it in his face," says Burton. "He had no energy, he was huffing and puffing to get around, and he was so uncomfortable. Now, though, Dennis is thriving and has the biggest Napoleon personality I have ever seen in a dog. He runs and plays ball and loves to snuggle. It's awesome to see him like this because he was so frightened in the beginning and didn't trust a lot of people."
Barkley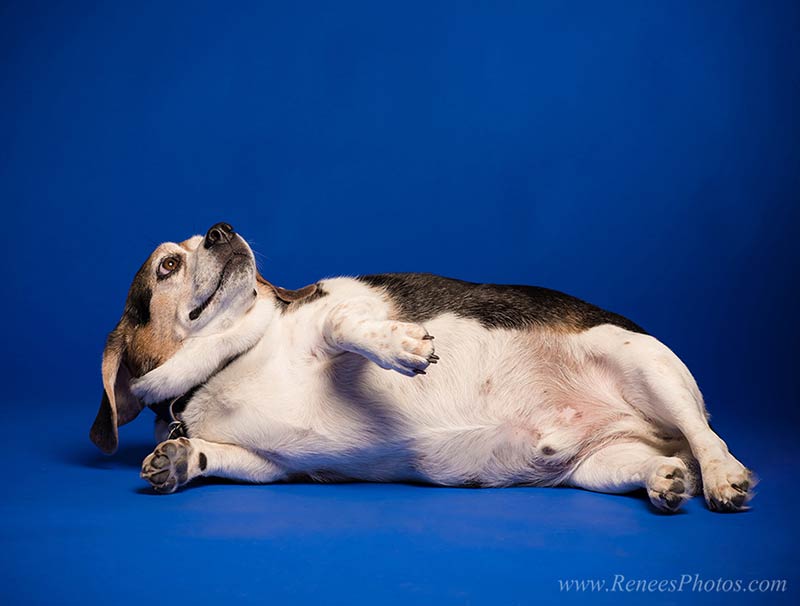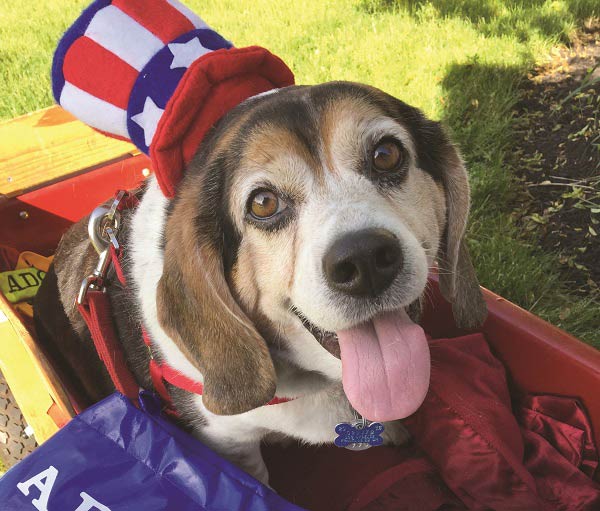 Location: Ohio
Original weight: 58 pounds
Finishing weight: 36 pounds
Barkley almost didn't make it. After be- ing surrendered to a shelter by his owners, who had left him alone most of the day with food for entertainment, the 3-year-old dog came close to being euthanized. He was so overweight that he was subject to arthritis, heat stroke, and heart problems. He also had Lyme disease and parasites, and was suspected of having Cushing's disease. In other words, rehoming him seemed unlikely.
But at the last minute, the Powell Animal Welfare Society (PAWS), a foster-based network, took him in. "[We] knew getting Barkley ready for a new home was going to be a long-term commitment and that he would need a diet and exercise plan in addition to his medical treatments," says former PAWS president Stacy Dunbar, who fostered Barkley until a permanent home could be found for him.
After his health issues were treated, the real work began. "We put him on a 560-calorie diet, and twice a week, he worked with a physical therapist, walking on an underwater treadmill, and he received laser treatments on his sore knees," Dunbar says. Slowly but surely, Barkley's weight began to drop, at about a pound a week. In the fall of 2016, the newly svelte Barkley was given a permanent home with an active semi-retired couple who had recently lost their dog.
Today, he weighs in at a healthy 36 pounds and is no longer suffering from arthritis pain, Dunbar reports, adding that his energy has increased tremendously. "[The new owners] call him the Tasmanian Devil because he runs around so much when they come home."
Korva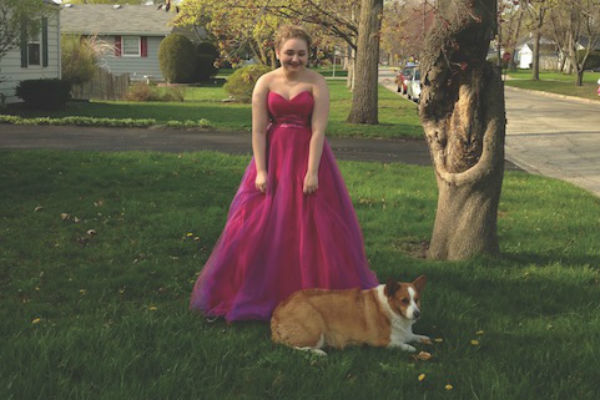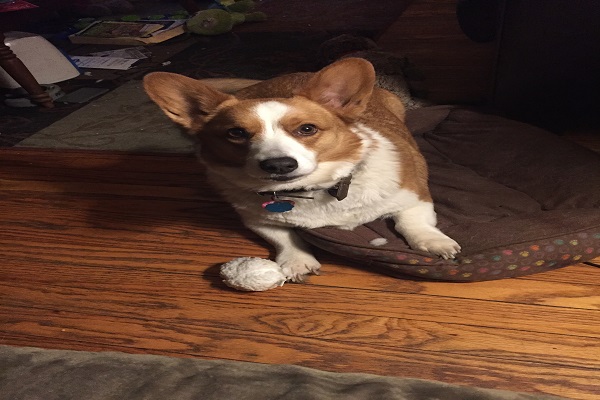 Location: Illinois
Original weight: 67.5 pounds
Finishing weight: 40 pounds
For Korva, the weight gain came on gradually and steadily. It wasn't for lack of love or attention—her owner, Heidi Mallek, tried to manage it, but still the scale kept creeping upward. Before long, Korva had ballooned to over 67 pounds, and her energy had begun dropping— she'd need a break after walking only two blocks. Mallek was worried she was in pain, a thought that devastated the dedicated owner. "We knew for her breed that being even a little overweight is terrible on the back and joints, and we would do anything to keep her around as long as we can," says Mallek.
She took Korva to the veterinarian, who diagnosed the 6-year-old Cardigan Welsh Corgi with both a thyroid problem and Lyme disease, two conditions known to affect the body's metabolism. After those issues were ad- dressed, the veterinarian came up with a weight-loss plan that included changing Korva's diet to a grain-free low-fat food, measuring the amount of food she got (Mallek had free-fed her), and switching from commercial treats to fruits and vegetables. ("Her favorite is baked sweet potato.")
And just like that, Korva started to slim down. As the pounds fell away, Mallek gradually increased the distance for her daily walks and integrated more activities into their routine. "Now at 40 pounds, she can walk 2.5 miles and wants to keep going, and she loves chasing balls, so we play soccer with her," says Mallek. "She still has a little bit more weight to lose, but she's much happier, gets around far better, and is back to her puppy energy."
Oscar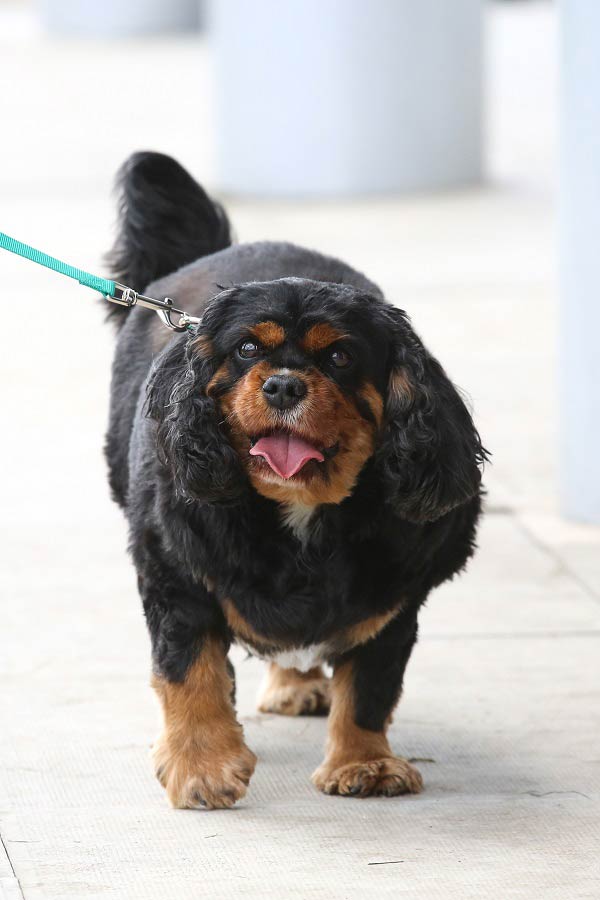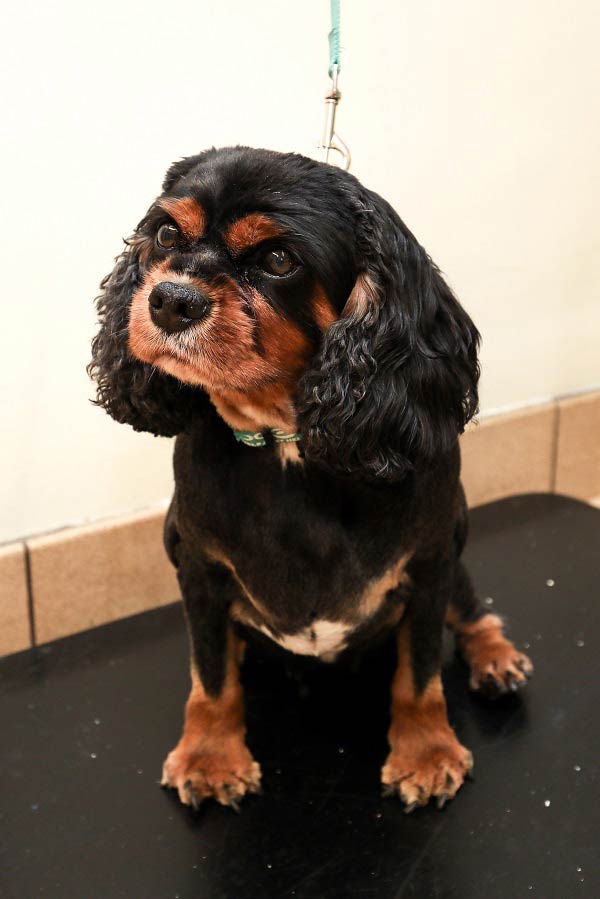 Location: Wolverhampton, England
Original weight: 47.5 pounds
Finishing weight: 29 pounds
After June Lawrence's husband passed away, she coped with her loss by spoiling her beloved 10-year-old Cavalier King Charles Spaniel, Oscar, with table scraps, including an ongoing tradition of giving him Sunday roast, a meat- and carb-laden British dish. Being disabled and a senior citizen, she also wasn't able to walk him often. Before long, Oscar's weight had shot up to 47.5 pounds. "As he piled on the pounds, he wanted to exercise even less, so it became a vicious cycle," Lawrence's daughter Karen Allen explains. "He couldn't even jump on the sofa."
To break the pattern, they enrolled Oscar in the Pet Fit Club, an annual weight-loss competition by the People's Dispensary for Sick Animals (PDSA) in the United Kingdom. With the help of veterinary professionals, Oscar was put on a diet ("He missed his scraps and treats," Allen says) and given hydrotherapy sessions as a low-impact form of exercise. "At the first session, he could barely do 15 seconds in the water without stopping for a break," Allen says.
But with the reduced diet and increased activity, Oscar's weight started dropping. "[Now] he can swim around for 10 minutes at a time and loves being in the water." After losing close to 20 pounds, Oscar was named the winner of the 2016 PDSA Pet Fit Club competition. Of course, the benefits go far beyond the medal. "He is a completely different dog— like a puppy again," Allen says. "We walk for miles, and he runs around the house with his toys, nudging you until you play fetch with him."
https://www.akc.org/wp-admin/admin-ajax.php
Get Your Free AKC eBook
Tips for Responsible Dog Owners
This e-book is a great resource for anyone who's considering dog ownership or already owns a dog. Download for tips on how to be the best dog owner you can be.