Two weeks ago, Joey Maxwell and his wife Allison received the news no dog owner ever wants to hear: their beloved nine-year-old Golden Retriever Maverick's cancer had returned. Told by their veterinarian that they had days left with Mav, the Maxwells brought their precious pup home and prepared to say goodbye.
But rather than focus on the devastation of losing Maverick, the couple decided to go a different route and attempted to come up with a plan to bring Mav as much joy in his final days as he had brought into their lives. The only problem? Due to his Lymphoma, Maverick couldn't move his hind legs and had a hard time even lifting his head.
Despite this (and several other obstacles), Joey was committed to making whatever time Maverick had left the best it could possibly be. We caught up with the resilient retriever's owner to hear his incredible story about this dog who's defying all of the odds—and spreading love and hope while doing it.
 
AKC: Tell us about Maverick's journey with cancer.
Joey Maxwell: A year and a half ago, Maverick was diagnosed with Lymphoma. We immediately began chemotherapy with great results. Mav went into remission right away and after six months of treatment was happy and healthy. We knew it wouldn't last, but we made the most of our time with him. During the time he was being treated we bought a house in Deland, F.L. and moved here after 4 years in Daytona. We specifically looked for a house with a big back yard so Mav could chase tennis balls all day, and that's exactly what we found.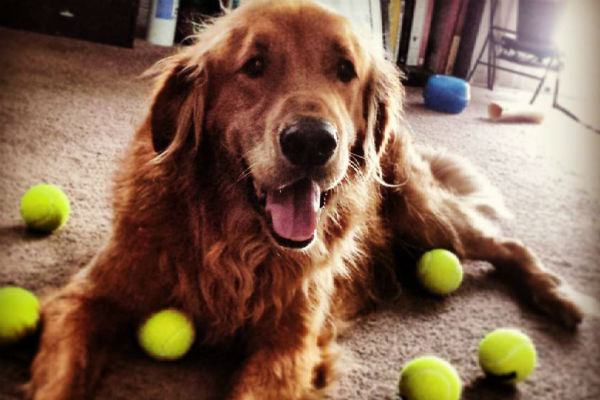 Mav has enjoyed his time in our new house and new town, but about two months ago, the cancer returned. Once again, we started chemo immediately. For those not familiar, chemo doesn't affect dogs like it does people, and Mav seemed to be doing great. He went into remission right away and was lethargic, but happy and healthy otherwise. Just over two weeks ago, however, he woke up not feeling good. We rushed him to the vet where he was admitted and spent two nights in ICU. Two weeks ago yesterday, he was finally able to come home to us, but the prognosis was not good. We were in hospice care mode and truly thought we only had a couple of days left.
 
What did you do when you found out that the cancer had returned?
After we got home, we decided that instead of sitting around the house crying and waiting for the inevitable, we would give him the best day ever! Mav loves attention and truly just wants to love on everyone he meets, so we decided to take him on a tour of our little downtown. The only problem was that Maverick is nearly 100 pounds, and we needed a way to transport him. We came up the the idea of a garden wagon,and I headed to our local Lowe's to find one. As it would happen, however, we live in Deland, F.L., which was just rocked by Hurricane Matthew. Needless to say, our local store was out of garden wagons and any other large garden carts.
I was at a loss. As I stumbled around the store trying to find a way to make this day happen. I ran into a man I would later discover was the store manager, John. I explained my situation and plans for the wagon, and without hesitation, John picked up the phone and started making calls. Within five minutes he had located a wagon at another store and told me to meet him back at his store in an hour.
When I arrived, John's team had fully assembled the cart and had it waiting for me. The store was kind enough to extend us a discount on the wagon as well, which at the time was more than I could handle, and the cashier and I both had a nice little cry over it. When I got home, we loaded up our precious cargo and headed to our quaint little downtown, where my wife and I spent the evening watching our sweet boy get more love and attention than ever. We had hamburgers and dog-friendly ice cream, special dog treats, and got to make a whole lot of new friends.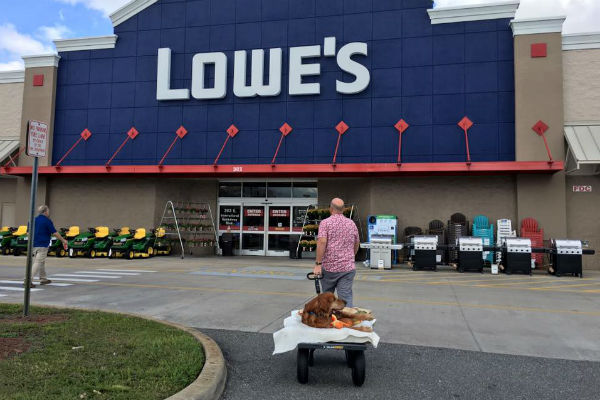 That night, I found myself waking every 15 minutes to check to make sure that Maverick was still breathing. It was a rough night, but we made it through until morning. We noticed the next day that he seemed to be feeling a little better. He ate well, and we started seeing glimpses of his sweet personality returning. He slowly improved each day after, and we continued our wagon outings both around the neighborhood, and downtown. With each trip, Maverick seemed to smile a little bigger, sit up a little more, and truly looked forward to rolling around in his wagon!
A week and a half ago, we returned to the vet to share our good news, but also to try to temper our expectations. We wanted to know what we were truly facing. Upon examination, the vet found that the cancer was still in remission, and had not spread to his spine, which is what we truly feared! His blood work was completely normal, and the loss of use of his hind legs was found to be from arthritis, and not cancer! We worked with our vet that day to develop a long-term care plan for Maverick, including acupuncture, physical therapy, and dietary changes.
 
How has his story impacted your lives as well as family, friends, and the community around you?
The night of that fateful trip to downtown, we ran into a reporter for the local newspaper, though we didn't know that at the time. She contacted us the next day wanting do write a story for Mav for the paper. Her editors loved it, and Mav made the front page. The same evening of our trip to Lowe's, I posted Mav's story and a "Thank You" to the store manager on the Lowe's Facebook page. Both stories began to get noticed and shared online. Before we knew it, we had news organizations from around the world calling! Maverick has been featured in print and video in the Netherlands, Spain, Brazil, Mexico, Norway, Australia, Germany, and of course all over the United States.
As people started to take notice, we set up a Facebook page for him so we could keep everyone informed of his progress. As of this morning, Maverick is nearing 7,000 followers and hundreds of thousands of post likes. One of the videos posted about Maverick online has well over 3 million views as I write this. We even had to get Maverick his own P.O. Box for all of the toys and treats people wanted to send him!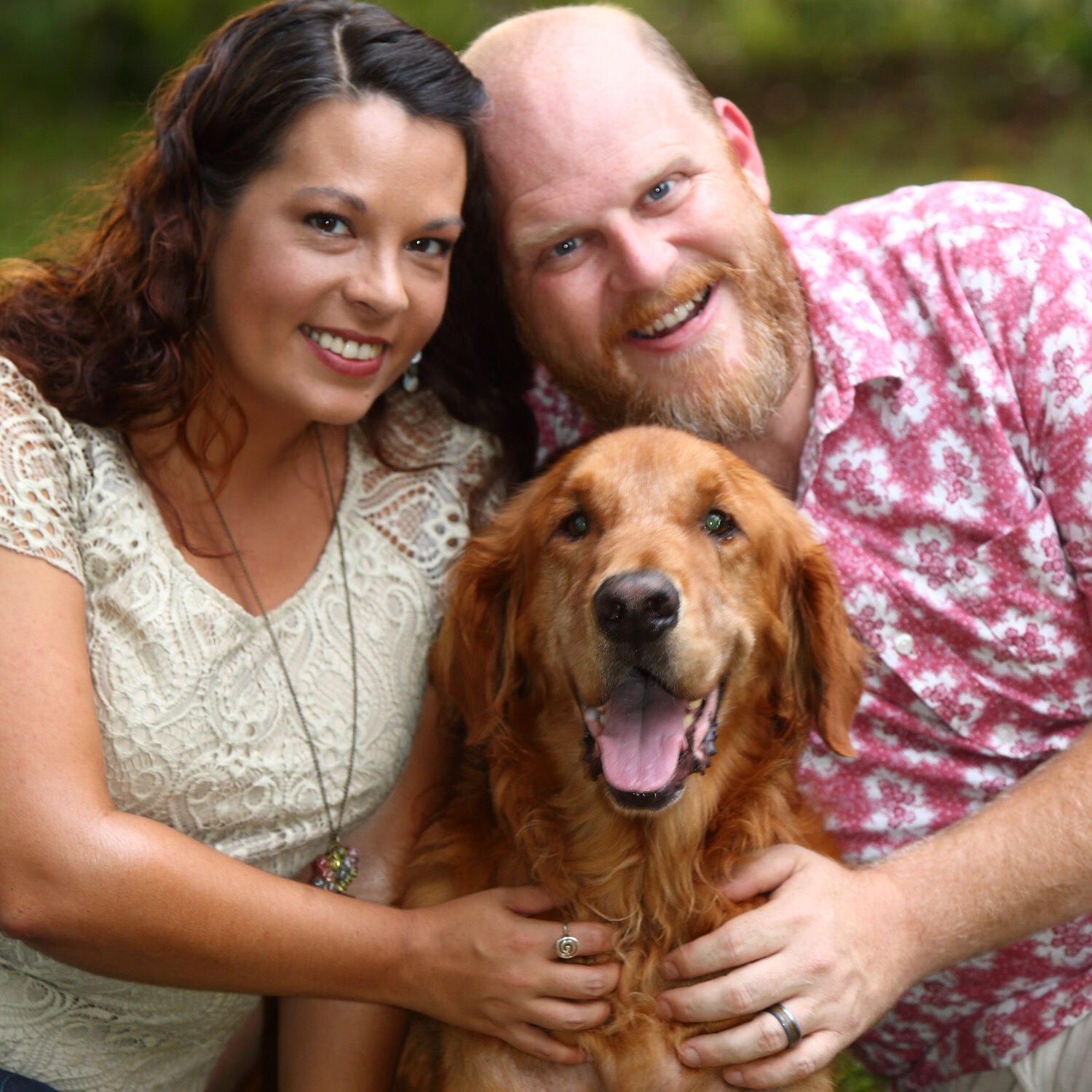 How is Maverick doing currently? What have you been doing to help him be comfortable?
Maverick has good days and bad, as is to be expected. We have been able to restart his chemo treatment, and are managing his arthritis with meds, massage, and physical therapy. All in all, he is improving each and every day. Allison and I make it a point to read him as many comments from his new friends as we can, and try to give him every hug and kiss he receives online. We are truly convinced that had we simply stayed home that night and accepted Maverick's fate, that he would not be with us today.
 
Do you think Maverick is responding to the overwhelming support from his followers and fans?
All of the love and support sent his way from strangers who are now friends all over the world is most definitely felt by Maverick. After all, he is a Golden Retriever, and other than chasing tennis balls, the only thing he wants in the world is love. In a time where there is easy access to so much negative news in the world, I really believe that people are thrilled to have a positive story to rally behind. Maverick is bringing hope and love to everyone he meets both in person and digitally, and for that brief moment when he is on their mind, the only thing that matters is the love they share.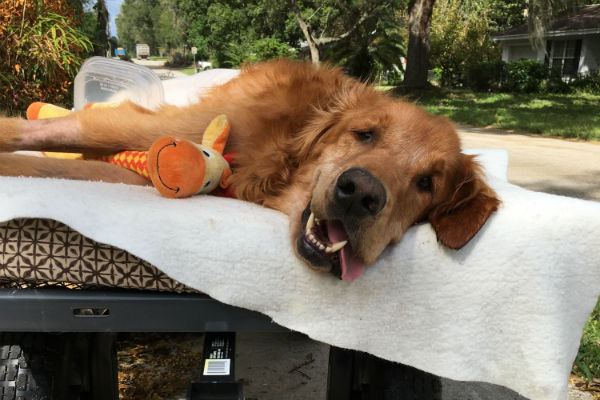 What advice do you have for anyone else going through this with their dog?
While it is easy to focus on the inevitable and intrinsic awfulness of the situation, do what you can to push through the tears and show your pets empathy, compassion, love, and kindness. Cherish each moment, but don't dwell on their fleeting nature. Be truly present with them as often as you can, and realize that while their time is limited, while they are with you, you can share in their mutual love for you. Don't take it for granted, and don't sully it with sadness.
 
How has Maverick's journey inspired you?
The outpouring of love and support from hundreds of thousands of people on literally every continent has shown us how small the world can actually be. The idea that an 85 pound Golden Retriever can connect so many in such a way is beyond inspirational. It restores and reaffirms our belief that people are, at their core, kind and generous and loving. All Maverick wants in this life is to love and be loved in return. He has had the opportunity to give and receive more love than any dog could imagine, and we have been right in the middle, sharing in those exchanges.
 
Have you grown personally because of Maverick being in your life? How so?
We don't know how long Maverick will be with us, but we are definitely looking long-term now. What we do know, is that no matter how long that is, Maverick will have the best life he possibly can; full of tennis balls, fresh air, long walks, and of course, love. Maverick's recent journey has taught us both to slow down and really appreciate each day as it comes. Every belly rub, kiss on the nose, or scratch behind the ears is important now to all of us, Maverick included. We want him, and everyone we encounter along his journey to know that they are loved. After all these years, we have finally confirmed it to be true. Everybody Loves Maverick, and he loves everybody back.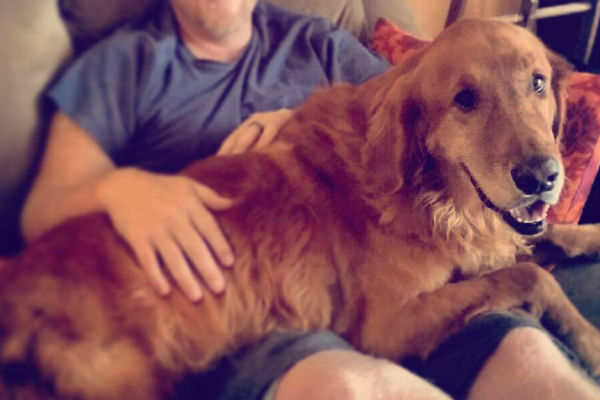 We're sending all of our best wishes to Maverick and the Maxwell family, with high hopes that he continues on his road to recovery.