Want to get away from the cold winter weather as the holidays approach? Planning a trip to warm and sunny Orlando, Fla.? Or maybe you live in "The City Beautiful," and are looking for new and fun activities for your weekend. No matter what your situation, we've got just the thing to do in Orlando on Dec. 17 and 18.
Forget Disney World, because this event is truly the happiest one you'll ever attend.
What is this fantastic event, you ask? It's none other than the AKC National Championship, presented by Royal Canin.
The AKC National Championship will be held at the Orange County Convention Center (West Building) in Orlando, Fla., on Saturday Dec. 17 and Sunday Dec. 18. Find out what doggone amazing activities you can attend below.
Dec. 17 in Orlando
AKC National Championship Competition
This is the big event! You'll see the finest dogs and their handlers compete in conformation, and you'll be on the edge of your seat waiting to see what dog is named "Best in Show."
At this event you'll be able to see beautiful dogs of all different breeds, you'll observe the strong bond between dogs and handlers, and you'll learn about the complicated but exciting process of judging a dog show.
Dogs will compete and be judged in their respective breed group. The sporting, hound, toy, and non-sporting breeds, as well as the Junior Showmanship Competition, will be judged on Saturday, Dec. 17.
The Junior Showmanship Competition is an opportunity for young people, ages 9-18, to participate in conformation. These kids are the future of the sport and will certainly be a thrill to watch. Their responsibility and skill with their dogs will be sure to inspire you.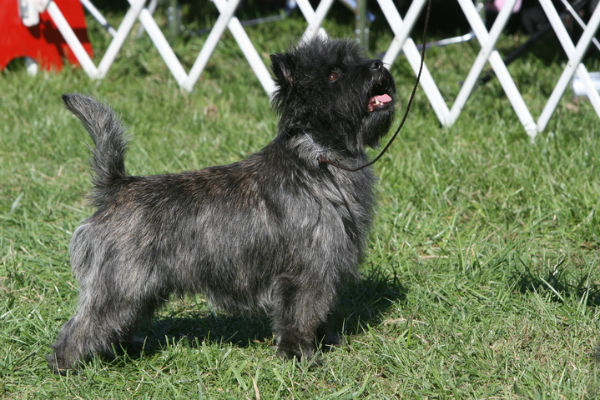 AKC Agility Invitational
Jumps, weaves, dog walks, and more. That's what's in store during the AKC Agility Invitational, held in conjunction with AKC National Championship competition. You'll watch dogs and handlers race against the clock as they navigate different obstacle courses.
Agility is definitely a fan favorite event; prepare to be impressed with the speed, precision, and incredible skill of these dog-handler teams.
Want to see what you're in for? Check out this Cardigan Welsh Corgi running an agility course.

AKC Obedience Classic
Well-mannered dogs are the goal behind AKC Obedience, and that's certainly what you'll get at this event. Dogs and their handlers will be judged on their ability to execute a series of specified obedience exercises.
At the simplest, dogs will be asked to do a "long sit" or "recall," and at the most complex, "jump as directed" or "retrieve as directed."
These competing dogs will be some of the most well-behaved you'll ever meet!
AKC Juniors Classic — Obedience
Just like the Junior Showmanship Competition, the Juniors Classic in Obedience is an event particularly for young people, ages 9-18. At this obedience event, you'll see these young handlers work with their dogs to perform specified obedience exercises.
You'll be amazed at what these kids and their dogs can do.
Get a feel for the teamwork involved in AKC Obedience competition in the video below.

NADD/AKC Diving Dogs
This event is a splash (literally)! This is a relatively new dog event growing in popularity. You can watch as pups watch as pups of all shapes and sizes jump off a dock and into a pool of water.
Competing dogs are judged based on distance, but at the end of the day, everyone's having a good time. Be prepared for lots of shakes and many, many, wet dogs.
AKC Meet the Breeds
One of the most popular events during this Orlando canine extravaganza is AKC Meet the Breeds. This event will allow you to walk around and interact with more than 150 different breeds. Learn the rich history behind these purebred dogs and experience their unique breed qualities. Find out why people love their dogs so much and, of course, get in a few pets.
This event will also give you the opportunity to learn about responsible dog ownership and which breed might be right for you.
Kiddie Fun Zone and Vendors
If you're looking for an event that's kid-friendly, this is it! Kids are welcome to watch all competitions and take part in an activity set up especially for them. Take a break from the action and bring your kids down to the Kiddie Fun Zone, where there will be hands-on activities to teach children about purebred dogs.
And if shopping is your thing, this event has that, too. There will be vendors set up all day, so you can browse and purchase the best products for you and your dog.
Dec. 18 in Orlando
All your favorite events from Saturday will be back on Sunday. And the competition will become even more exciting!
AKC National Championship Competition
Working, terrier, and herding breeds, the miscellaneous class, and the coveted Best in Show will be judged on Sunday.
AKC Agility Invitational, Obedience Classic, and Dock Diving
If you thought these events were exciting on Saturday, or you just want to see the best of the best, you'll want to check out agility, obedience, and dock diving on Sunday. The events will continue with finals and at the end, the top competitors will receive awards.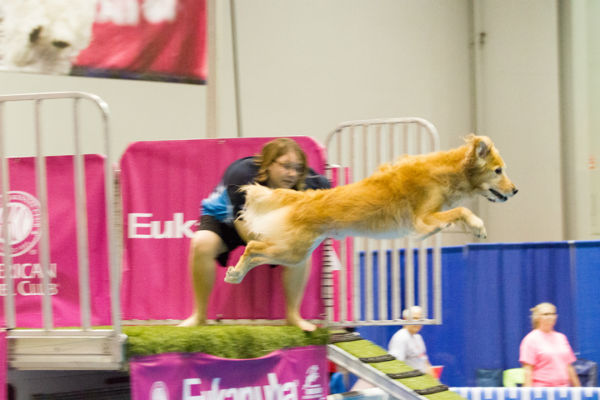 AKC Juniors Classic — Rally
If you love obedience and agility, you'll love rally. Rally was created to promote a positive relationship between dog and owner. This sport involves dog and handler being judged on the execution of a single, continuous performance of numbered exercises on a course.
Rally is a great teamwork sport and has a huge emphasis on fun and excitement for dogs, handlers, and spectators, alike. This event, like the Juniors Classic for Obedience, is for participants ages 9-18.

AKC Meet the Breeds, Kiddie Fun Zone, and Vendors
Missed your favorite breeds on Saturday? Don't fret, the dogs at Meet the Breeds will be back on Sunday, along with the Kiddie Fun Zone activities and all our best vendors. You'll want to stop by, meet some dogs, learn about the breeds, and then pick up some swag to take home. It will be a doggone good time!
The 2016 AKC National Championship presented by Royal Canin is being held Dec. 17 and 18 in Orlando, Fla. It's fun for the whole family and will be an event you'll never forget. Learn about our different dog breeds, meet some pups, and watch several incredible competitions.
See the full event schedule here.
Tickets are on sale now! Click here to purchase tickets.
Tips for Responsible Dog Owners
This e-book is a great resource for anyone who's considering dog ownership or already owns a dog. Download for tips on how to be the best dog owner you can be.