On a very busy and stressful day at the State Capitol, North Carolina legislators and staff, were thrilled to once again welcome the American Kennel Club for the annual AKC Canines at the Capitol event.  The AKC invited them to "come hug a dog on your lunch break" and they did just that – taking "paws" from the issues of the day to decompress and posing for pictures with some local AKC top dogs!
AKC brought a variety of dogs including a fluffy Sheltie puppy, a recently retired Westminster Terrier Best of Breed Champion, and "Ember," a photogenic and athletic Portuguese Water Dog.  The legislators also enjoyed getting their picture with Patsy the Plott hound, representing the state dog of North Carolina.
Before the event the AKC Government Relations Department sent out invitations to the public, as well as legislators and staff, who received  "biographies" of each dog attending.  These included fun facts about the dogs and information on the breeds.  Attendees enjoyed meeting the dogs, watching them demonstrate their skills on the agility course, and talking with the owners.
AKC also provided information on the good things AKC does for the state and local NC communities, dogs, and responsible dog owners, including emphasizing the economic impact of local dog shows and grants given by the AKC Canine Health Foundation to the North Carolina State University College of Veterinary Medicine.
The popular annual event was once again warmly received by the legislature – several of whom thanked the AKC for coming and noted the stress-relieving effect that the dogs had. One Representative excitedly posed with two of her local dog "constituents", Beast, the Great Dane, and, Nixy, the Boxer.  Another confessed to delaying a meeting so she could come out and kiss the 15-week-old Sheltie puppy she heard people talking about in the hallway outside a committee room.
"Canines at the Capitol is one of our favorite events of the year, and many legislators tell us it is their favorite event too," said Sheila Goffe, Vice President, Government Relations.  "It is a wonderful opportunity to demonstrate to the North Carolina General Assembly the positive impact the AKC has on our state and how dogs brighten and enrich our lives every day."
Above photo: NC State Representative Gale Adcock with "Ember", a Portuguese Water Dog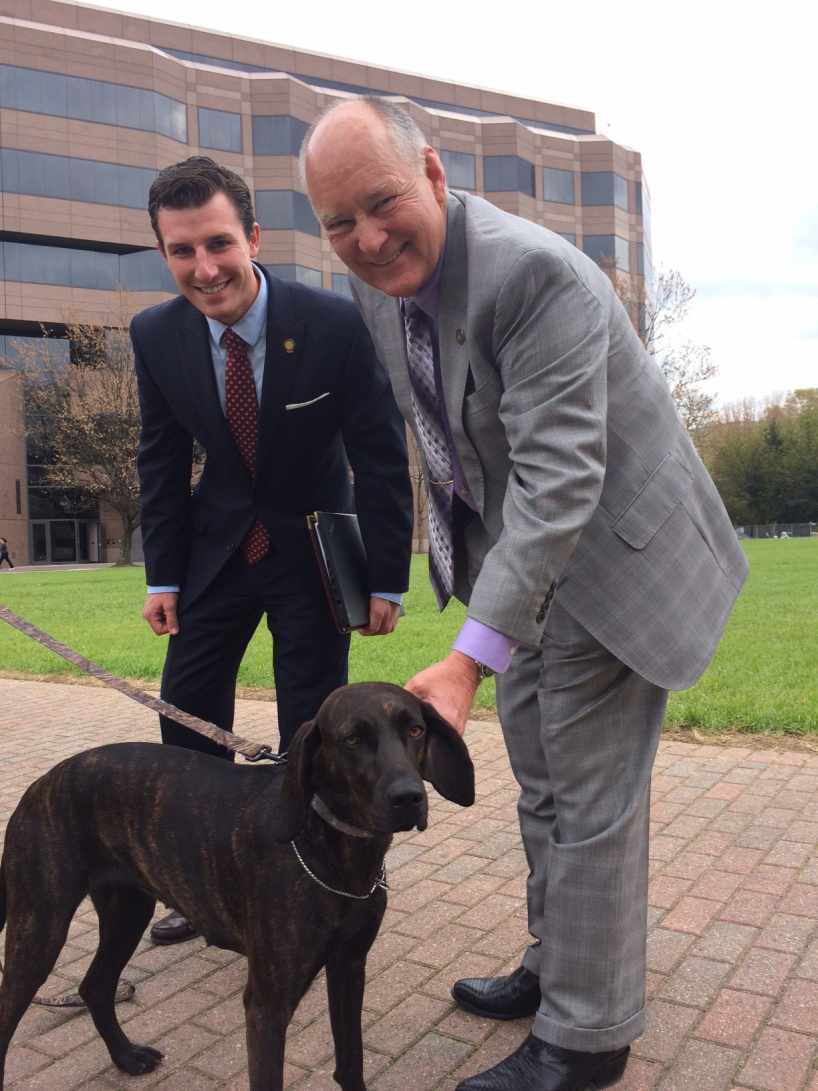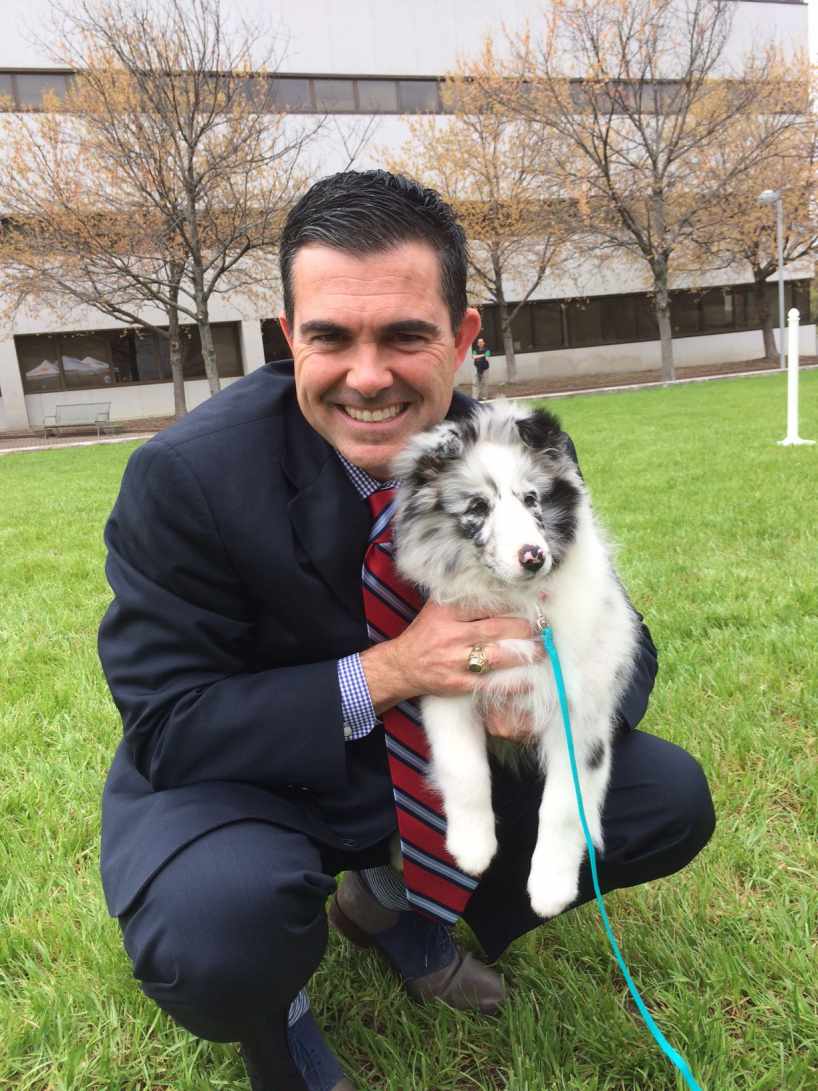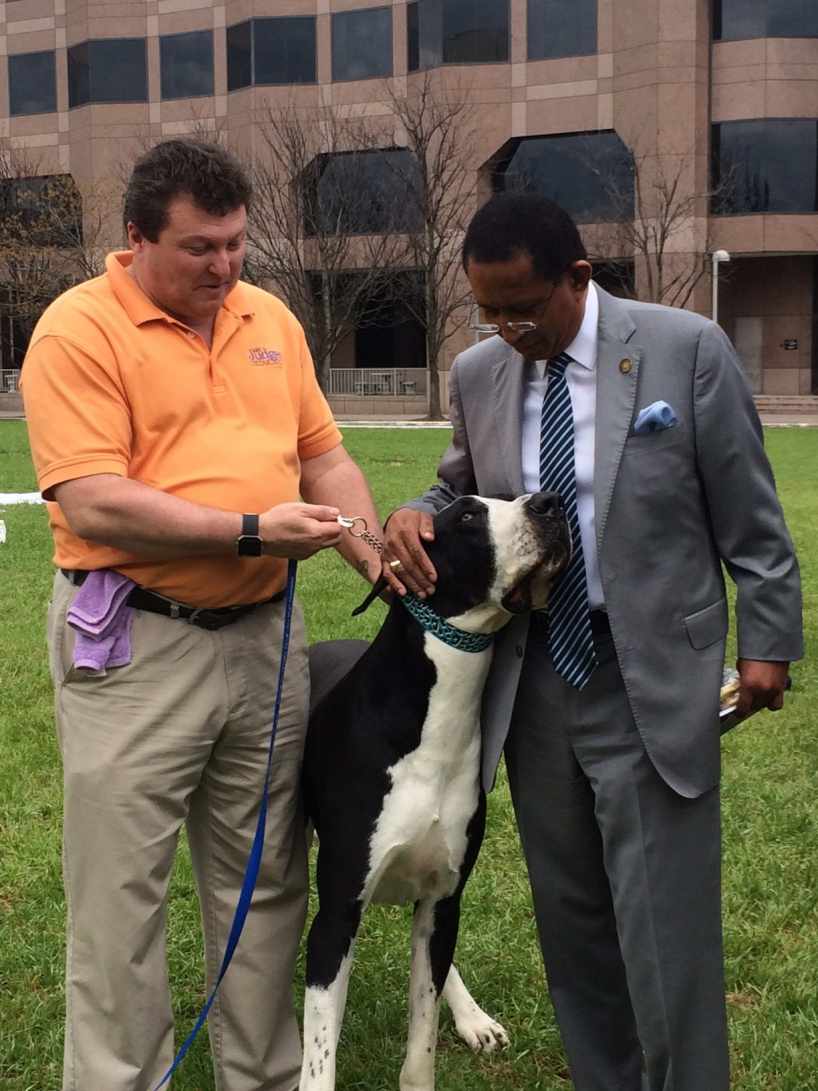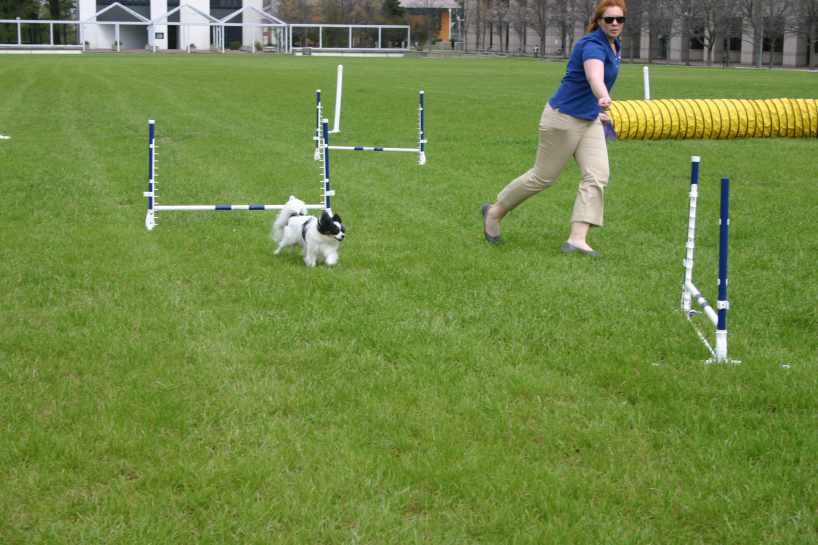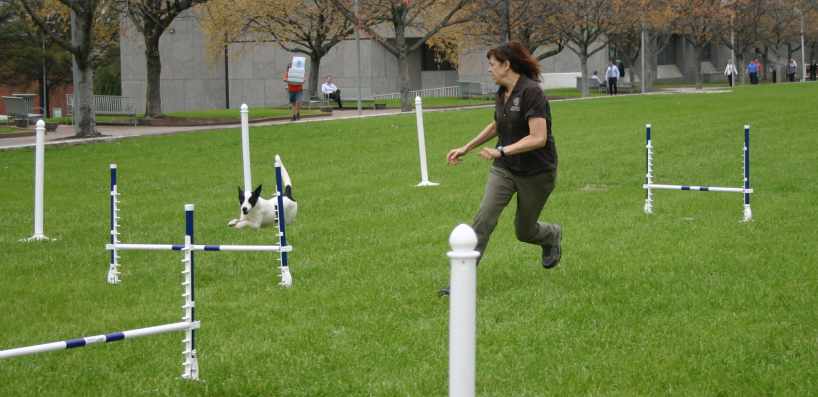 https://www.akc.org/wp-admin/admin-ajax.php
Get Your Free AKC eBook
What's he thinking?
Dogs exhibit all sorts of bewildering, funny, and sometimes worrisome, quirky behaviors. Ever wonder what he's thinking and where the behaviors come from? Download this e-book to find out.