Everyday with your dog is a great day. And we show our dogs we love them everyday when we feed them, play with them, even just take them outside for a walk. But on National Love Your Pet Day, you might want to find an extra special way to show your canine companion just how much you care.
And luckily for you, we have some suggestions!
1. Spend extra time with him.
They're not called man's best friend for nothing. What dogs want more than anything is YOU. Make sure to make time to spend doing the things BFFs do, like playing games, practicing a new trick, or just hanging out together on the couch. The more time you spend together, the stronger your bond. Make an effort to do something special with your dog every week… take him to the dog park or set up a doggie play-date. As long as you're there and spending time with your pup, he'll love it.
2. Look into classes that will keep his mind and body active.
A well-trained and tired dog is a happy dog. Take your dog to obedience classes and get Canine Good Citizen certified. Or if you're really looking for something unique to do together, try checking out a dog sport like agility, dock diving, or herding. These events will challenge your dog mentally and physically and add to your already growing owner-pup connection.
 
3. Make sure he's healthy and safe.
This seems like an obvious one, but there lots of little things we can do to make sure our dogs are in tip-top shape. In addition to taking to him to the vet, feeding him well, and walking him, there are other things to keep in mind. Make sure he's groomed, for example. Different breeds have different grooming requirements, but making sure you have a schedule for your dog will keep his fur from getting unruly. You also might want to consider microchipping, to help your pup get back to you in the even he ever gets lost. Another thing to keep in mind is flea and tick prevention! Even if your dog isn't trekking through the woods, you want to make sure he's protected. Take this opportunity to double check your dog's health and schedule… it's not the most fun thing, but you'll both appreciate it, especially in the long run.
4. Volunteer your time with a local club or other organization that helps dogs.
Maybe you've lost your four-legged friend recently, or maybe you want to sacrifice a day of celebrations with your own dog to help other dogs and owners. Offering a helping hand is a simple way to say "thank you" to the unconditional love our canine companions offer us. You can work with a group like AKC Reunite, a therapy dog organization, or maybe even a service dog organization, like Guiding Eyes for the Blind.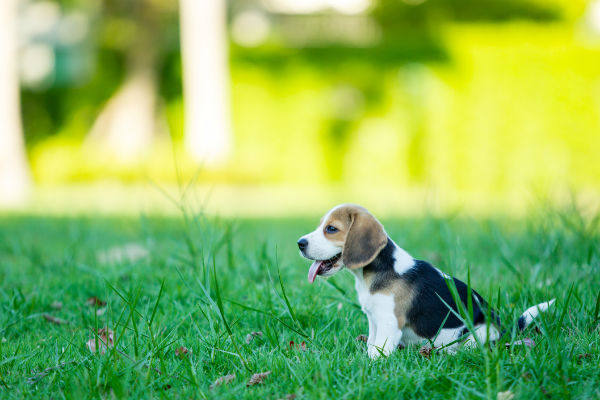 5. Buy them something special.
Don't have time to plan anything in particular? Your dog is not going to complain if you surprise him with a some treats, a fresh, soft blanket, or a new squeaky toy instead. Or you can splurge by getting him an entire basket of goodies. Check out all kinds of gifts for your pup on the AKC Shop.
Looking for more suggestions? We have even more tips to make your life with your dog the best it can be. Check them out, here.
https://www.akc.org/wp-admin/admin-ajax.php
Get Your Free AKC eBook
Tips for Responsible Dog Owners
This e-book is a great resource for anyone who's considering dog ownership or already owns a dog. Download for tips on how to be the best dog owner you can be.