You know those dogs that are so eager to please, wanting only to be enveloped in your affection and attention? Well, that's not the Saluki. This beautiful, exotic dog is an ancient breed of sighthound; he'll run after anything that moves and, with his blazing speed, will often catch his prey. He runs like the wind and was often used to hunt gazelles, the fastest antelope on earth. Yes, he can be taught basic obedience, but the Saluki is cat-like in his independence. However, he's perfectly happy to include you in his adventures. In safe, enclosed spaces with room to run and play, you and your Saluki can enjoy spirited time together. Here are 10 examples of the breed's unsurpassed speed and elegance:
1. The Saluki is an ancient breed. In fact, there's a visual history that goes back more than 5,000 years. Here's his depiction on an Egyptian relief, dating from 2323-2144 BC.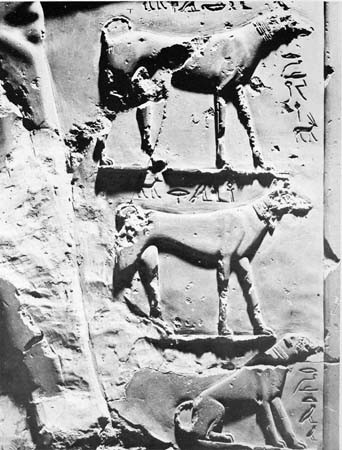 2. In motion, they almost seem to be flying.
3.They're a study of grace and speed in action.
4. Perhaps the only thing more beautiful than one Saluki running are two.
5. This group, hunting in the desert, even outruns vehicles.

via YouTube
6. At rest, the Saluki shows his elegant and dignified side.
7. The Saluki does have his quiet moments. In fact, he's usually calm and gentle around the house, happy to settle in for a snooze with his people.
8. Or with other buddies.
9. Although he most definitely prefers the furniture to the floor.
10. Saluki owners may not be quite sure who owns who, but they find his beauty, grace and character irresistible.

https://www.akc.org/wp-admin/admin-ajax.php
Get Your Free AKC eBook
Selecting a Puppy
How do you know what breed is right for your family? How do you find a reputable breeder? What questions should you ask a breeder? Download this e-book for guidance on these questions and other important factors to consider when looking for a puppy.