As we prepare to start 2016, let us reflect back on the best moments in dogs from the past year. These five videos touched our hearts, making us cry or making us smile—or in most cases, a little of both.
5. Service Dog Helps Owner With Asperger's During Meltdown
A brave woman named Danielle filmed herself having a meltdown caused by Asperger's syndrome, a form of autism, as a way to show the public how her service dog, Samson, helps her through her struggles. She explains that Samson uses his paws to prevent her from self-harm during meltdowns and then comforts her to prevent the panic attack that usually follows such episodes.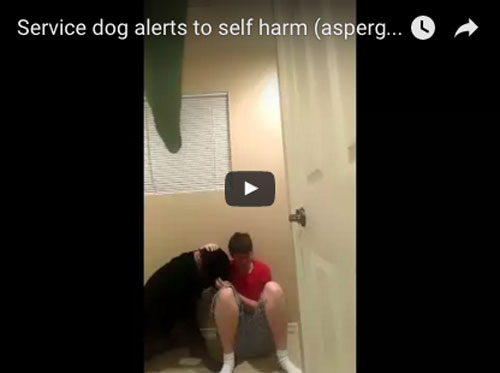 4. Puppy Barks at His Own Hiccups
A small puppy took the Internet by storm when he startled himself by hiccupping. More than 11 million people watched this video of him struggling to figure out what odd sensation had taken over his tiny body.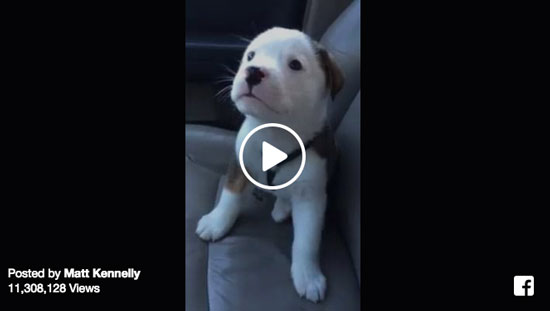 3. Man Reunited With Dog He Thought Perished in Tornado
In May, a series of deadly tornadoes tore through the southern states, killing several people and injuring dozens more. Andy Bouchillon and his family attempted to flee from the storm, but his truck flipped over as they were driving away. He and his family were transported to the hospital, and in the chaos, his dog Tater went missing. When Bouchillon returned to his damaged truck, he found Tater waiting for him and broke down with emotion.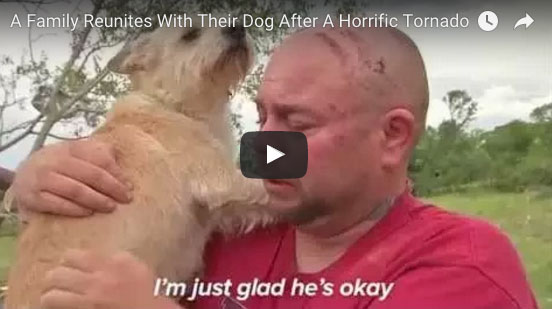 2. Last-Living 9/11 Dog Returns to NYC to Celebrate 16th Birthday
In September 2001, a Golden Retriever named Bretagne was one of dozens of dogs to travel to New York City and assist in a rescue and recovery mission at the World Trade Center following the terrorist attacks (see photos of 10 of these courageous dogs). This year, she celebrated her 16th birthday as the last known living 9/11 dog. To thank her for her bravery, she and her handler, Denise Corliss, were treated to a day in New York City, complete with a surprise birthday party, all of which was filmed for a beautifully touching short video.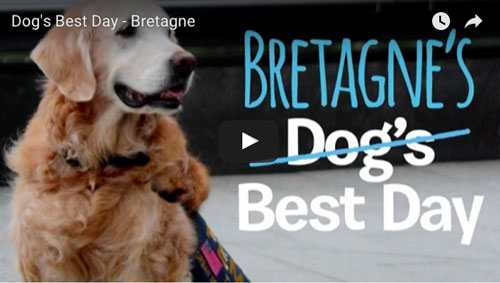 1. The Budweiser Puppy Gets Lost—and Found
And of course, the number-one most popular video of the year features the beloved Budweiser puppy, who in this year's Superbowl ad became separated from his owner. (We'd say "spoiler alert" here, but we've know you've seen these one!) Fortunately with a little help from the Clydesdales, he's able to make his way home again. Soak up all the emotions (and the tears) one last time—the beer company recently announced that the puppy won't be returning for this year's ad.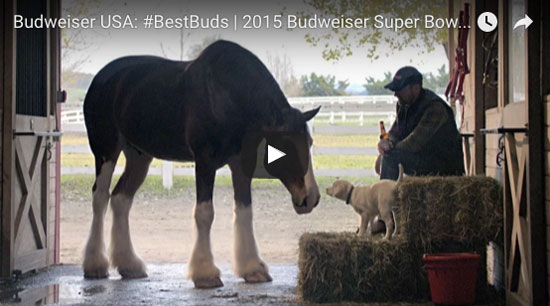 https://www.akc.org/wp-admin/admin-ajax.php
Get Your Free AKC eBook
Does Your Dog Have What it Takes to be a Therapy Dog?
My dog is great with people, I want her to be a therapy dog. Where do I start? If you have asked this question then this e-book is for you. Download to learn more about Animal Assisted Therapy and how to get started.