Shopping for gifts for dog lovers can be difficult, luckily this compilation of French Bulldog gifts will help with that near-impossible task. From gifts in French to coloring books, this list has anything and everything a French Bulldog owner will love.
1. Mug
Cute little silhouette of a French Bulldog is the best way to start your very busy day.
2. Umbrella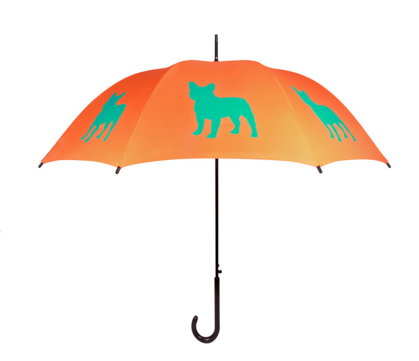 These French Bulldog umbrellas are bright and fun, a great addition to any rainy day you have to walk your Frenchie in.
3. Phone Case
Protect your phone the way you would your Frenchie, with a case emblazoned with a Frenchie.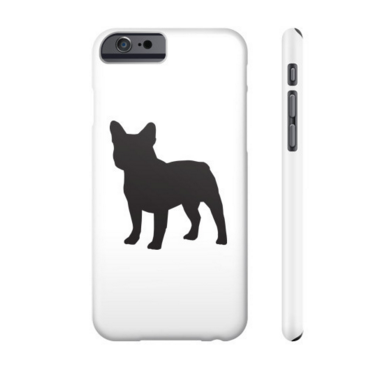 4. Magnet
The sad face of the French Bulldog when he's trying to disguise his own fart is the perfect magnet for any fridge.
Who says dog shirts can't be stylish? This flowing tank top proves all the naysayers wrong about style and dogs going together.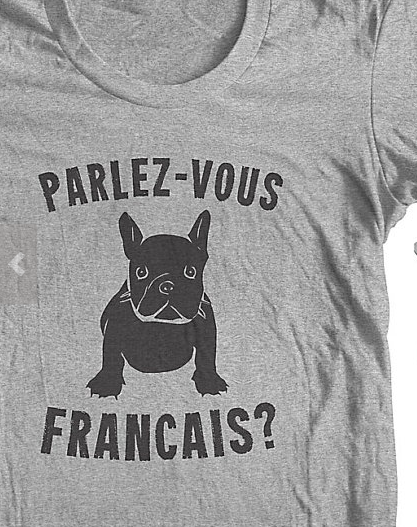 These Frenchie shirts proclaim the love of French bulldogs in French. Who could ask for anything more?
7. Wall Sign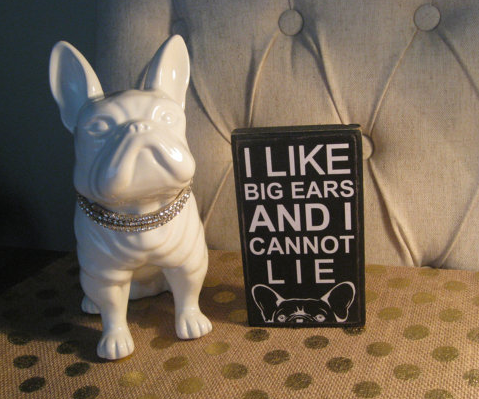 The French Bulldogs well-known larger-than-life ears are on display with this wall art proclaiming the love big ears.
The Frenchie flips and twists and does yoga. This cute little wall decal shows off the Frenchies flexibility.
9. Robe
Cute, fun, and flirty, this robe is a bright reminder of how cute and perky French Bulldogs can be.
10. Door Mat
Elegant and simple, this door mat is a sweet charcoal silhouette of the French Bulldog.
11. Kitchenaid decal
Your French Bulldog was going to try to get his little nose into the mixer bowl anyway, might as well have a decal of him trying on the Kitchenaid.
12. Nail Art
Show your Frenchie love loud and proud on your nails!!
13. Wall Hanging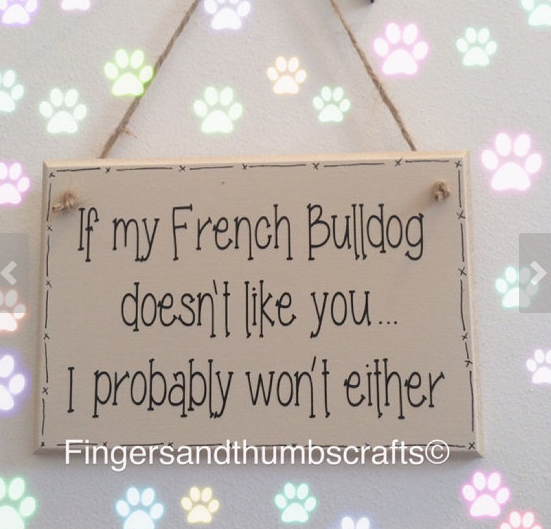 The French Bulldog is known for being so sweet and friendly, so this wall hanging makes perfect sense.
14. Dog Tag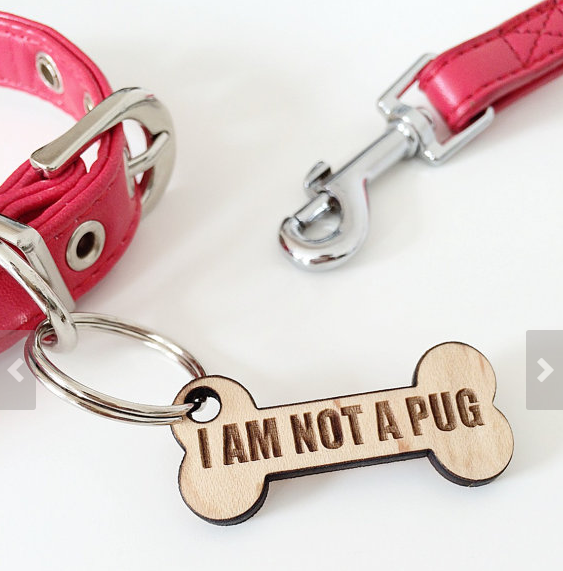 He's been mistaken a few too many times for a Pug, now there is a dog tag just for this faux pas.
15. Birthday Card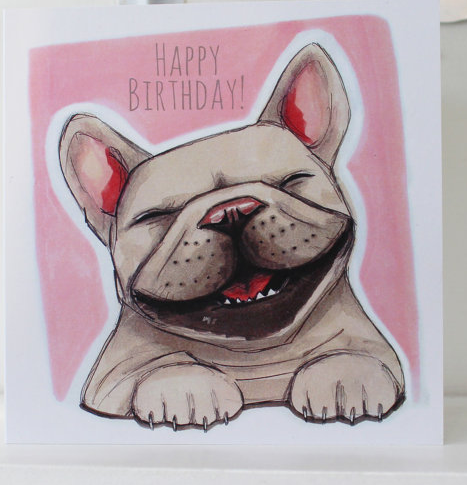 There is no better way to wish a French Bulldog lover a happy birthday than with this laughing Frenchie card.
16. Bracelet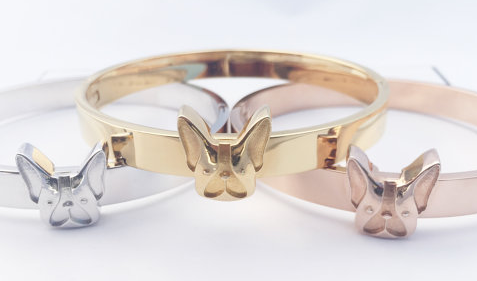 While these bracelets are pricey, they're elegantly designed, handmade, and perfect for any French Bulldog lover.
17. Guitar Pick
This guitar pick can be a pendant or on display. For the musically-inclined, this guitar pick can be used as it was intended.
Tips for Responsible Dog Owners
This e-book is a great resource for anyone who's considering dog ownership or already owns a dog. Download for tips on how to be the best dog owner you can be.