From their piercing eyes to their fluffy tri-colored coats, the Australian Shepherd has many fans of the breed. Here's a list of the perfect gift to get anyone who loves this sweet, unique and loyal dog. Whether you're giving a gift to someone who simply loves the breed or someone who owns Australian Shepherds, this list can help out anyone and everyone.
1- Coffee Mug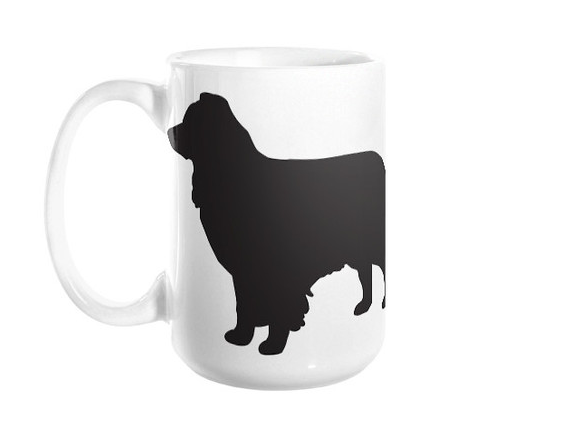 Whether you start your day with hot tea, hot coffee, or a long walk, this coffee mug is a great accessory to any Australian Shepherd morning routine.
2- Phone case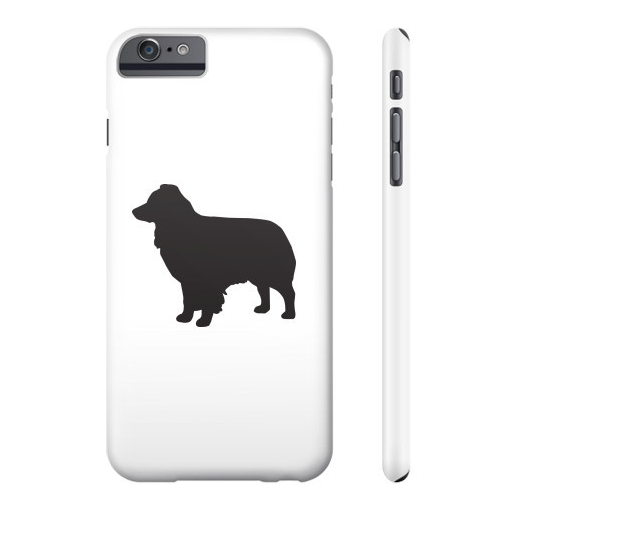 Protect your phone the way you would your Australian Shepherd with this case.

3- Window decal

Just so everyone knows you've got your best friend on board.

4- Sign

It's easy to get sucked in by the cuteness of an Australian Shepherd, but underneath that fluffy fur and those soulful eyes, well, they're truly sweet but don't mess with their people.
5- Print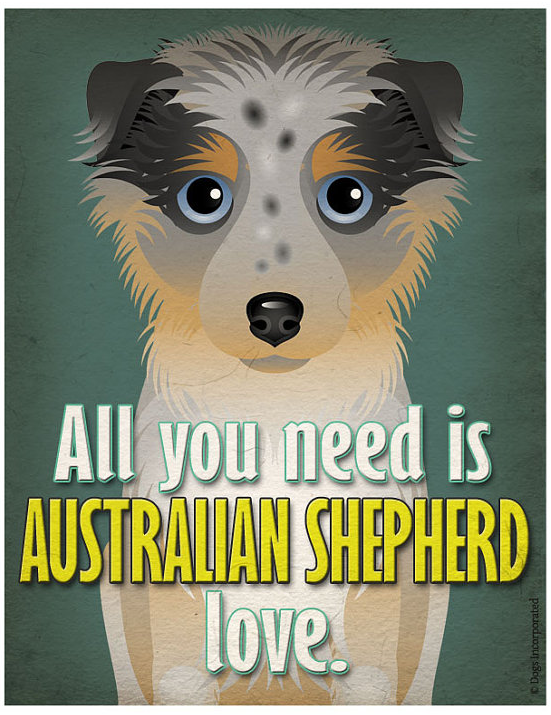 Those pretty blue eyes will pull you in every single time. Said every single Australian Shepherd owner.

6- T shirt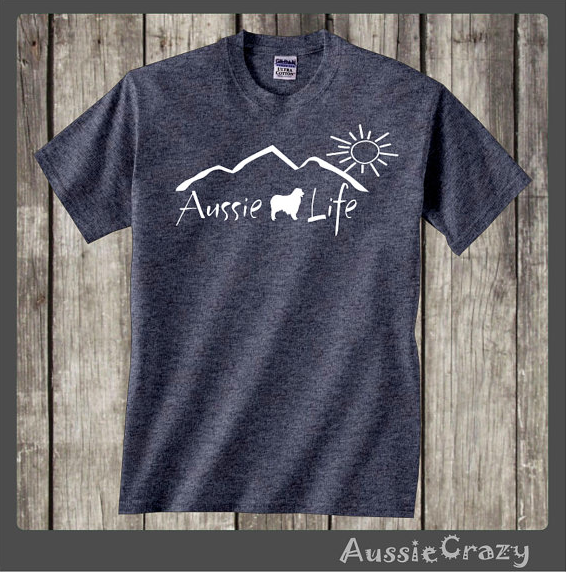 A t shirt that perfectly depicts the dream life of an Australian Shepherd owner: dog, sun, and mountains.
7- Ornament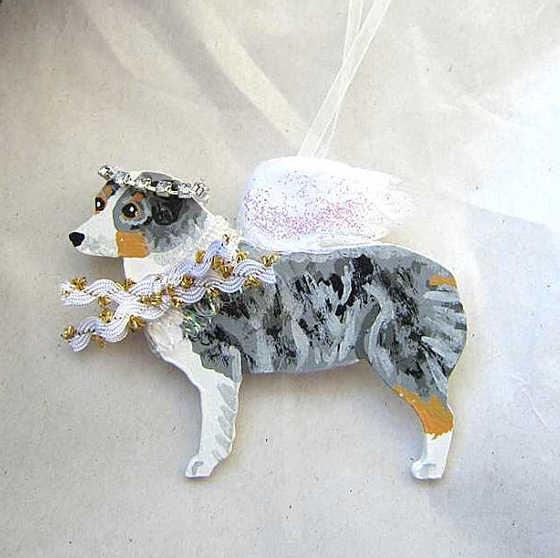 Perfect to hang during any holiday time, or let's be honest, just hang an Australian Shepherd ornament anywhere anytime of year.
Dog lovers, especially Australian Shepherd lovers, have been wanting to say this for a long time: our dogs might be smarter than your children, especially Shepherds.
9- Magnets

These magnets encapsulate all the things that are wonderful about an Australian Shepherd from their love of sheep to their love of their person.
10- Stuffed animal

Sometimes when you're traveling or away from your little Aussie best friend, you need a substitute. A stuffed animal of your favorite breed might do the trick.
11- Tote bag

As my grandmother used to say, this is what is considered a 'good bag'. Mainly because it has an imprint of an Australian Shepherd on it.
12- Street sign

Don't all Australian Shepherd-lovers wish that this was truly a street on which they could live?

13- Bumper sticker

A bumper sticker making light of the Australian Shepherds lack of, er, tail.

14- Key chain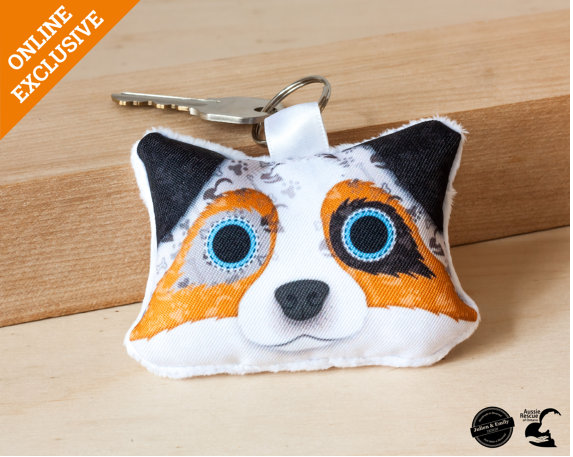 There's no better way to carry your keys around than on this cute Australian Shepherd keychain. Bonus? It's big enough that you won't easily loose your keys.
15- Aussie shepherd for American Girl dog

Start the little ones off on the right foot by getting this Australian Shepherd with leash for an American Girl dog, both the doll and the little one can play with the Aussie.
16- Car decal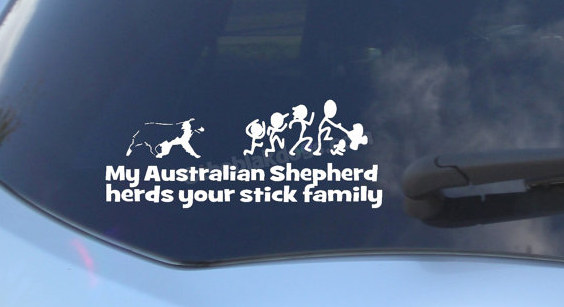 The 'stick family' has been everywhere lately, and now there's a car decal which perfectly depicts how an Australian Shepherd thinks.
17- Treat jar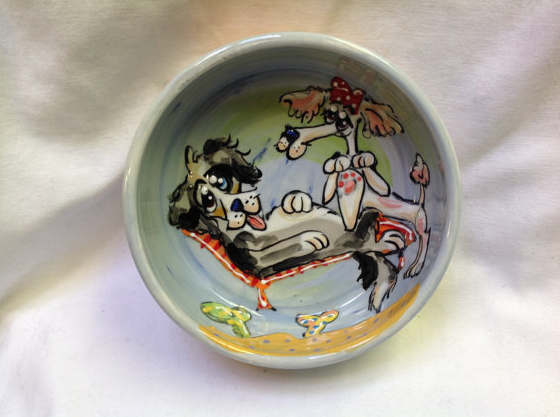 This might be a gift just for your Australian Shepherd, a breed specific treat jar.
18- Necklace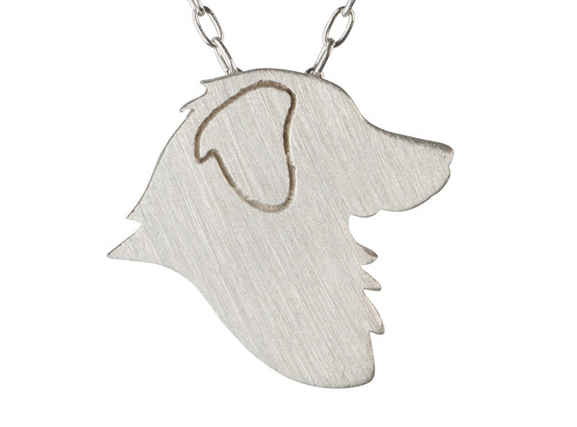 There is no reason to not have a little something close to your heart for the times when you're not around your Australian Shepherd.
19- Dog tag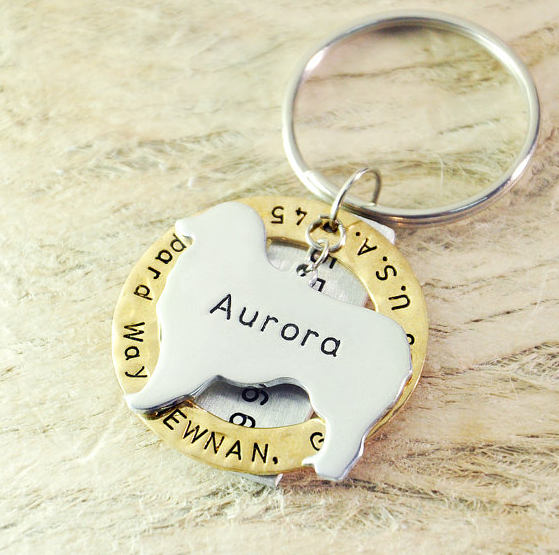 You have to get one for your dog anyway, might as personalize and breed-erize your Australian Shepherds tag.
20- Gift bag

The only way you will ever want to give a gift to an Australian Shepherd-lover is in an Australian Shepherd gift bag, complete with Aussie Shepherd tissue paper.
Tips for Responsible Dog Owners
This e-book is a great resource for anyone who's considering dog ownership or already owns a dog. Download for tips on how to be the best dog owner you can be.