The Mastiff, (also called the Old English Mastiff), is patient, loyal, intelligent, and HUGE. With a massive head and tall, square build, this breed was originally bred for war. Images of Mastiff-like dogs have been found in carvings dating back almost 4,000 years in Asia and Egypt. However, the breed as we know it today is most closely associated with Britain. There the Mastiff has a long history as both a fighting dog and a status symbol among the nobility, and even Caesar wrote about them while recounting his invasion of the island.
Today, this Working breed makes an excellent watch dog, companion or family pet. Sweet natured, and with a tendency to drool, the Mastiff is often described as a "Gentle Giant."
Here we present some of our favorite submissions from our AKC Family Dog Photo Contest, and AKC Family Dog's "Your Family Dog" column. Whether lying on the couch or cooling off in the pool, these dogs will not be ignored. Do you have a Mastiff? Send us a picture! Email us at familydog@akc.org.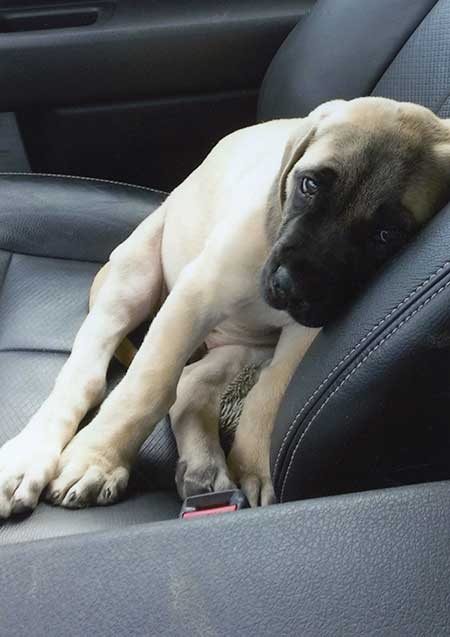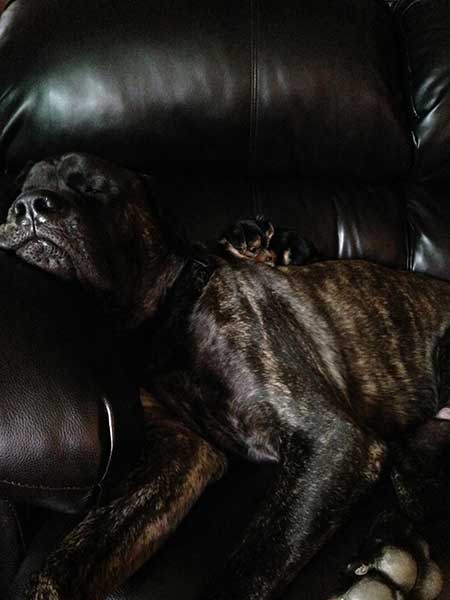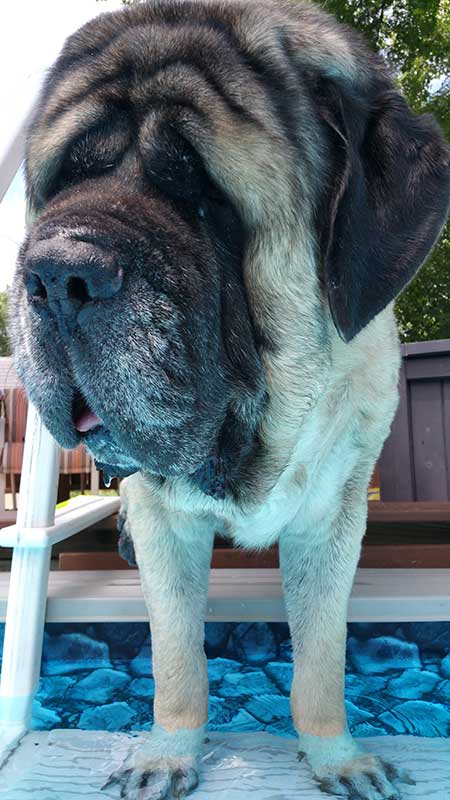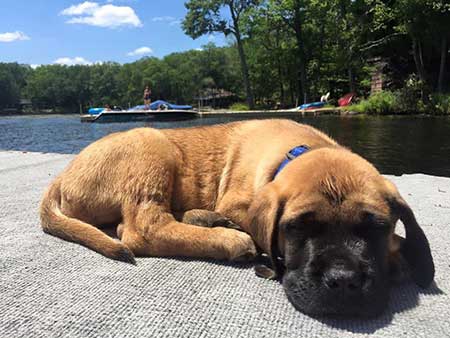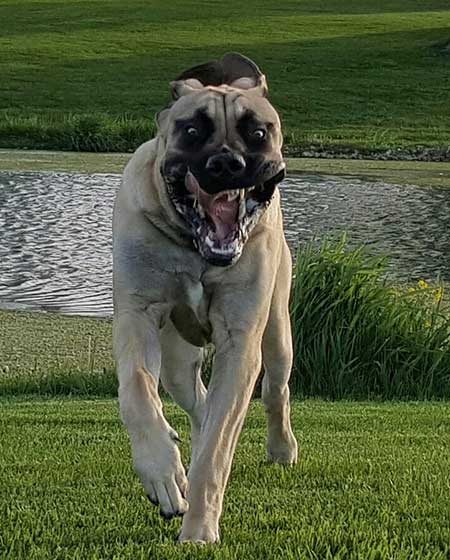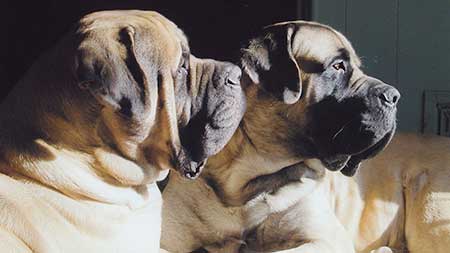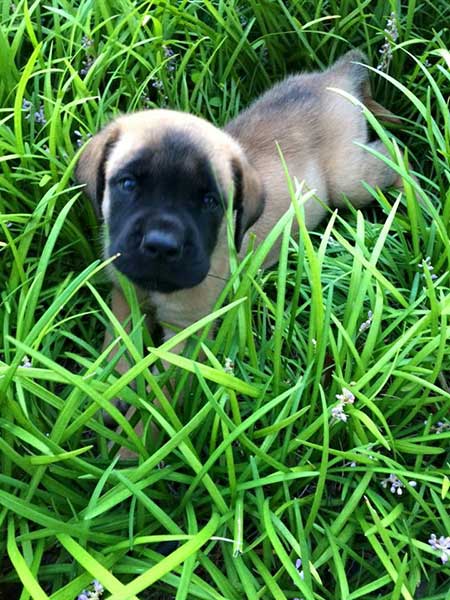 And if you have a new puppy, go to the Family Dog microsite for tips on training, nutrition, and vaccinations.
Watch out for the drool!
Is a Mastiff the right dog for you? Find out!
And here's a personal look at life with Mastiffs.
https://www.akc.org/wp-admin/admin-ajax.php
Get Your Free AKC eBook
Selecting a Puppy
How do you know what breed is right for your family? How do you find a reputable breeder? What questions should you ask a breeder? Download this e-book for guidance on these questions and other important factors to consider when looking for a puppy.