Meet Officer Levi Knach and his K-9 partner, a Chocolate Labrador Retriever named Kenobi. The pair are Indiana Conservation Officers and they work to track illegal hunters and poachers.
According to the Indiana DNR Law Enforcement Facebook page, "Levi and Kenobi make a great team and enforce the law with a vengence. Both of them are entertaining and loaded with knowledge and experience."
And while they may look serious in the photo above, it took a few pictures to get there. As the DNR page said, they are "entertaining."
During their photoshoot for this picture, Kenobi was a little distracted….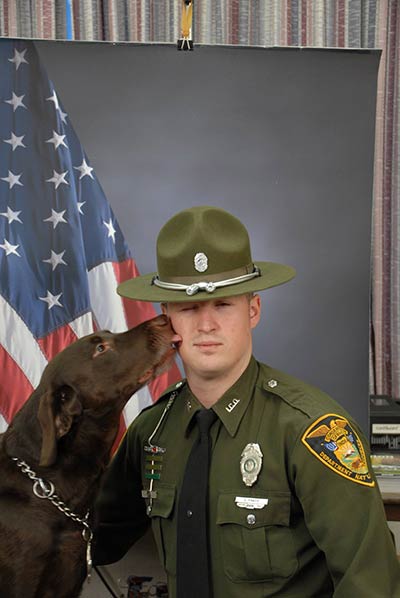 He just couldn't help showing everyone how much he loves his partner.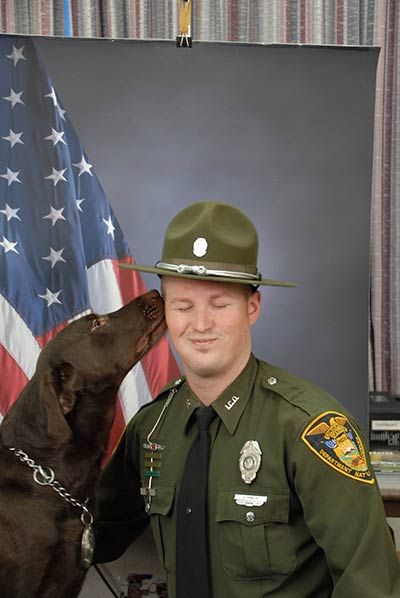 How adorable is this?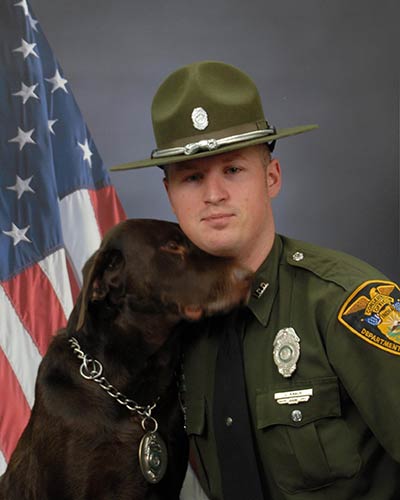 You know what they say… Fourth time's the charm!
Such a sweet moment between a pair of hardworking officers. We thank them for their service and for reminding us not to take life too seriously.
Interested in learning more about K-9 officers like Kenobi? Check out those recognized by AKC's Canine Officer Program, here.
Photos courtesy of Indiana DNR Law Enforcement
https://www.akc.org/wp-admin/admin-ajax.php
Get Your Free AKC eBook
Canine Good Citizen (CGC)
This program is recognized as the gold standard for dog behavior. In CGC, dogs who pass the 10 step CGC test can earn a certificate and/or the official AKC CGC title.