When Tara Prucha got her first Doberman Pinscher, Buddha, she was fulfilling a lifelong dream of owning that breed. What she didn't expect was that her daughter, Siena, would form an unbreakable bond with the giant dog.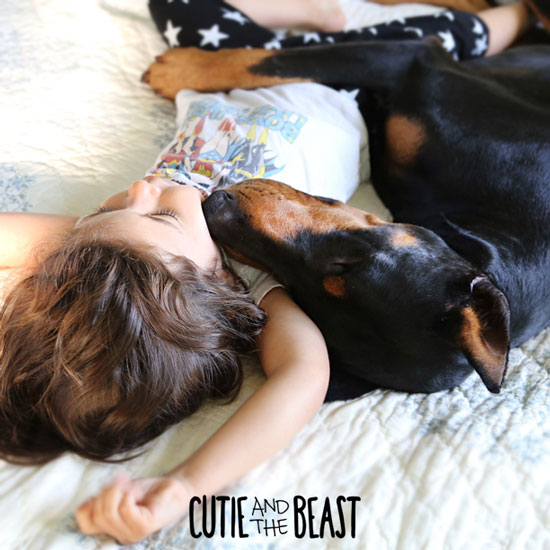 Prucha, who writes the blog Cutie and the Beast, photographs Siena and Buddha together, offering snippets of their daily life as well as training tips and information on finding a responsible breeder.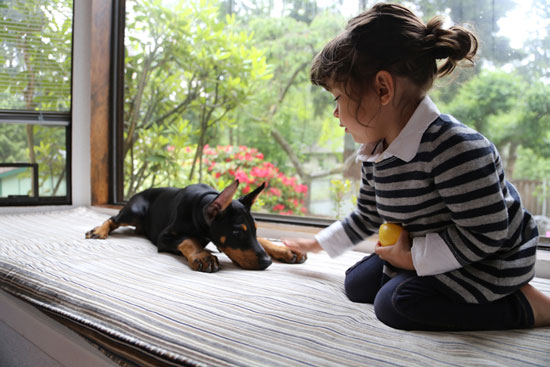 The family purchased Buddha from a breeder affiliated with the Doberman Pinscher Club of America. "Because we have a very young child … we preferred to know the full history of our new family member," she says. "Reputable breeders are wonderful—they carefully screen new homes for their show- and pet-quality dogs… Once your application has been approved and a puppy adopted, you are part of the breeder's family for life." She further explained the breeder selected a puppy with the best temperament suited for Prucha's family.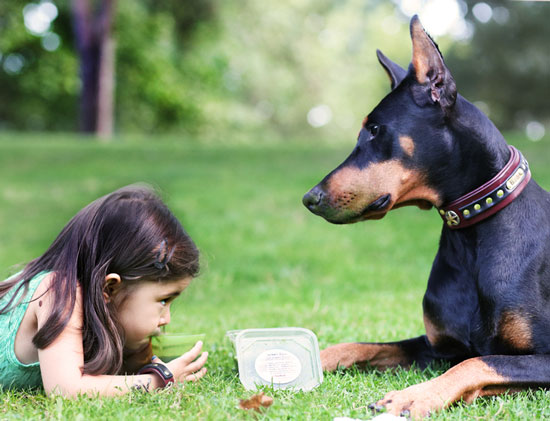 As for the relationship between Siena and Buddha, Prucha explains it comes making sure Buddha is thoroughly exercised ("at least three times a day," she says) and properly trained. "Training began from day one using positive methods and lots of treats," she writes. "I kept Buddha leashed to me 24/7 for the first week which worked great. He was curious about Siena from the first day, being very inquisitive and gently playful." Also, Siena was taught from a young age how to behave around dogs.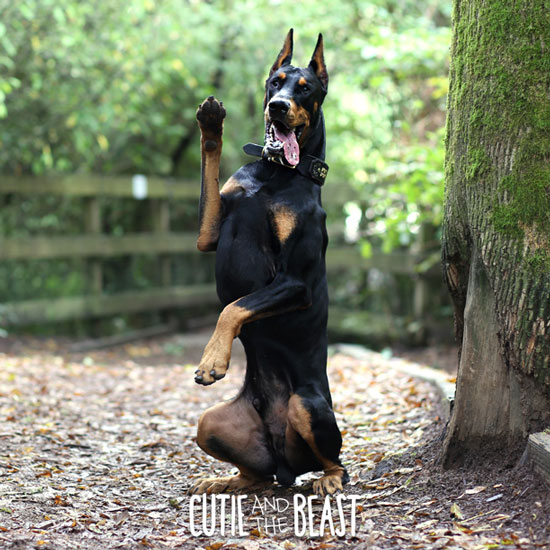 "It was never our intention to make Siena and Buddha best friends," she writes. "I believe that Buddha appreciated the calm, relaxed, and nonchalant mood that Siena was always naturally in."
"He began to search for her companionship when he was ready for naps or just wanted someone to lean against while chewing his bones. Siena in turn learned that Buddha was actually not that much of a bother when he was near her because he was calm. Plus, he always gave her his undivided attention, the perfect audience for a three year old."
And so the match was made.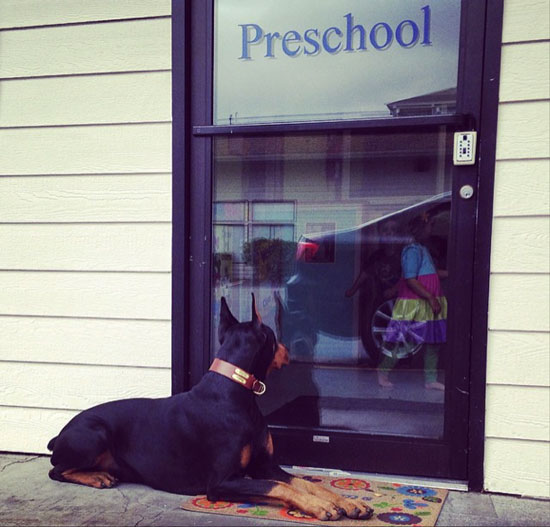 Learn more about Siena and Buddha here.
Click here to learn more about why to buy from a responsible breeder.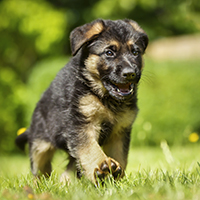 Selecting a Puppy
How do you know what breed is right for your family? How do you find a reputable breeder? What questions should you ask a breeder? Download this e-book for guidance on these questions and other important factors to consider when looking for a puppy.
https://www.akc.org/wp-admin/admin-ajax.php
Subscribe to Family Dog
AKC FAMILY DOG MAGAZINE
This article was originally published in AKC Family Dog magazine. Subscribe today ($12.95 for 6 issues, including digital edition) to get expert tips on training, behavior, health, nutrition, and grooming, and read incredible stories of dogs and their people.