Atlanta is known for its southern charm and its peach trees, but it's also a great city for dog lovers. Here are seven fun things to do with your dog in Atlanta.
1. Go To The Park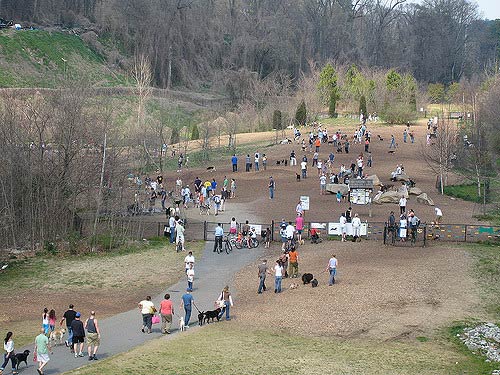 Leashed dogs are welcome in Piedmont Park, the city's most popular park. Freedom Park is another great option because it has an art park, and Georgia International Horse Park is great if you want to go for a long hike. Piedmont Park also has a great off-leash dog park, and other popular off-leash locations are Railside Dog Park, South Bend Dog Park, and Renaissance Dog Park.

2. Go Out To Eat
Atlanta has plenty of dog-friendly restaurants. Nancy G's Cafe serves modern southern cuisine has a whole doggie menu. Other great dog-friendly options are Campagnolo and Victory Sandwich Bar. ParkGrounds doubles as a dog park and a cafe that serves coffee, sandwiches, and salads.

3. See Live Music
If your dog likes music, Atlanta is a great place to be. The Atlanta Symphony Orchestra gives an outdoor, dog-friendly concert in Piedmont Park every summer. With the warm weather, there are a number of dog-friendly concerts and events around the city throughout the year.

4. Go Swimming
Atlanta may not be close to the beach, but that doesn't mean you can't go for a swim. Every year, Piedmont Park hosts the Splish Splash Doggie Bash, where dogs can swim in the pool before it closes for the season. You could also make the drive (about 25 minutes) to the Chattanooga River Recreation Area, where you can put your feet in the river.

5. See Some History
The Atlanta Preservation Center runs multiple walking tours through the city, most of which are dog-friendly. You and your pooch can visit Ponce De Leon Corridor, Grant Park or Westview Cemetery, and learn the history of the landmarks. Oakland Cemetery is another great historical site, housing the graves of numerous Atlanta celebrities.

6. Go To A Ball Game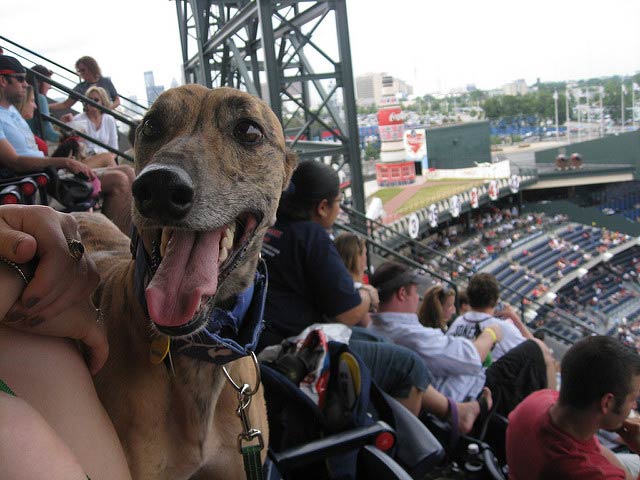 The Atlanta Braves host two Bark In The Park nights every season at Turner Field. Admission for your dog is included in the price of your ticket, as well as a free ceramic bowl! At the game there will be mist fans, doggy drinking stations, and plenty of ice cream to keep you and your pup cool in the heat.

7. Go Shopping
Stone Mountain Village doubles as a historical site and a delightful outdoor shopping center. Just be sure to ask before bringing your dog into a store. You and your pooch might also want to pay a visit to Junkman's Daughter, an "alternative" super store, which is so eclectic that you might be able to find matching outfits.
Tips for Responsible Dog Owners
This e-book is a great resource for anyone who's considering dog ownership or already owns a dog. Download for tips on how to be the best dog owner you can be.