Miss P, the 4-year-old Beagle who is the new reining queen of Westminster, is a shining example of her breed—well-balanced, level, easy-going, the kind of gal who excels in the show ring and the field. She follows in a long line of beloved Beagles, from that lovable cartoon character Snoopy to Westminster champions.
Why do we humans love them so much? Here are the top five reasons:
1. Their cute nose.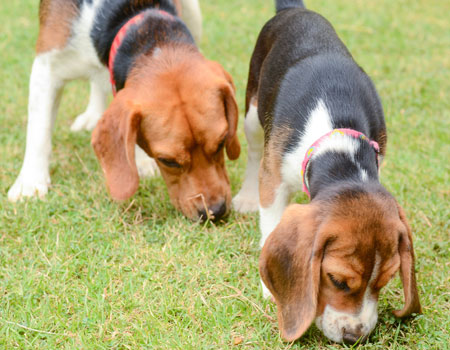 Take the nose, for instance. Look at it! In the ideal Beagle face it rests at the end of a medium length, square muzzle, that draws your attention to those large, brown eyes, with a soft pleading expression that makes them look like Beanie Babies, just ones that bark, breathe, and eat. That nose, though, has a very serious purpose. Beagles pack enormous scenting power into a compact body—a nose on paws. Originally used for hunting, the Beagle nose today is put to work detecting everything from bedbugs to contraband.
2. Their cute ears.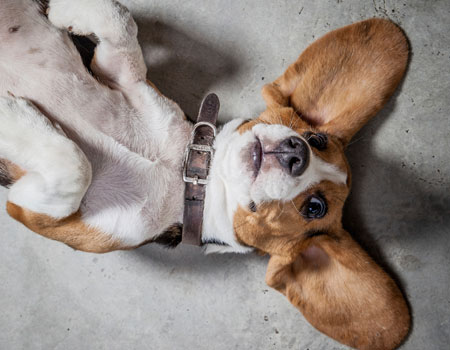 Consider, for a moment, those ears. Cute right? So cute, you just want to grab them, right? Well, resist that impulse. U.S. President Lyndon Johnson had a pair of Beagles, Him and Her. One day he was meeting with a task force on foreign investment when the Beagles came running in. For no reason in particular, Johnson, who was known for his quirky sense of humor, lifted them up by the ears until they yelped. "You see what a dog will do when he gets in a crowd of bankers?" It took months for the flap over the "great earlift" to subside, but not before a float appeared in the Pasadena Rose Parade, a 20-foot-long Beagle with floppy ears, wearing a 10-gallon hat. It was called "Ouch."
3. Their cute size.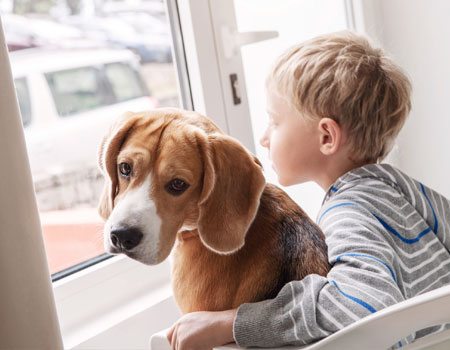 Serious scent hounds they may be, but their size (they come in two varieties, 13 and 15 inches) makes them look like a child's plaything or a porcelain nicknack. The breed standard says that they are supposed to give the overall appearance of a Foxhound, but in miniature, in other words, much cuter. Queen Elizabeth I shrunk them down even more, to about nine inches. "Pocket Beagles," was what she called these tiny hounds who could balance on an outstretched palm.
4. Their cute personality.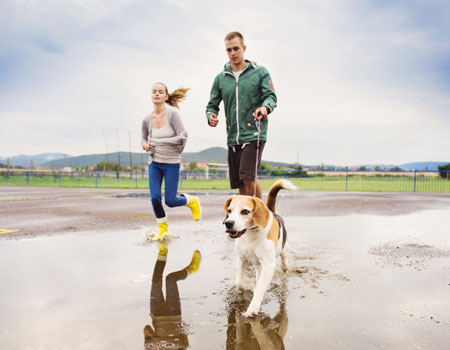 No dog is more eager to try, happy to greet you, and ready to party than a Beagle. The tail is in a perpetual wag, the adorable face is almost always upturned, as if to say, "What game should we play now?" Miss P's grand uncle, the unforgettable 2008 Westminster winner, Uno, was one big walking wag, a "look-at-me" kind of dog. "Never met a stranger in his life," one of his breeders said.
5. Their cute face.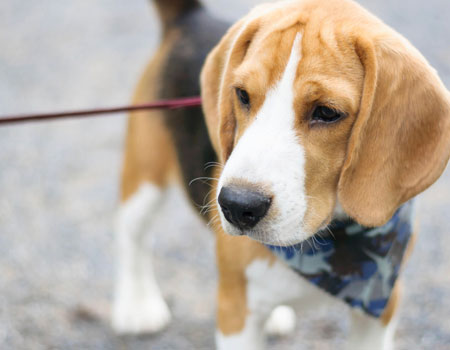 What did everyone say about Miss P as took her victory glide around the ring at Westminster? "Look how cute! Even the sternest souls have been known to succumb to the Beagle's sweet expression. In 2008, the esteemed Westminster Best in Show judge, Dr. J. Donald Jones, was no match for Uno. "Look at his face, " Jones bubbled like a schoolgirl to reporters. "You just melt right down."
They're just cute—OK?
More like this:
Meet Miss P, The Beagle Who Won Westminster
Beagle Sneaks Onto Ambulance Taking His Owner to the Hospital
https://www.akc.org/wp-admin/admin-ajax.php
Get Your Free AKC eBook
Tips for Responsible Dog Owners
This e-book is a great resource for anyone who's considering dog ownership or already owns a dog. Download for tips on how to be the best dog owner you can be.