The trusting, gentle Cocker Spaniel has long been a popular breed. He's a top choice as a family pet and a favorite among celebrities. Here are some well-known Cocker Spaniels and the people who love them.
Checkers — Although the Nixons' Cocker, Checkers, never actually lived in the White House, he was a campaign gift to the Nixon daughters. He lived with the family until he died in 1964 at the age of 13. 
 
Einstein — George Clooney adopted his Cocker Spaniel from a shelter when the dog was 5 years old and within days of being put down. The rescue experience was such a positive one that Clooney and his wife have since adopted two more older shelter dogs. Einstein became something of a celebrity himself when featured in the book, "My Old Dog: Rescued Pets with Remarkable Second Acts."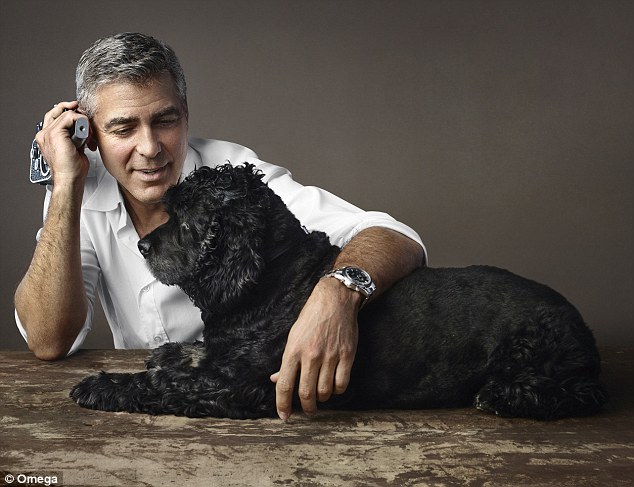 Sophie and Solomon — Oprah Winfrey called her Cocker, Sophie, the "true love of my life." For 14 years, Sophie was Oprah's constant companion, along with Solomon, who Oprah called, "one of a kind."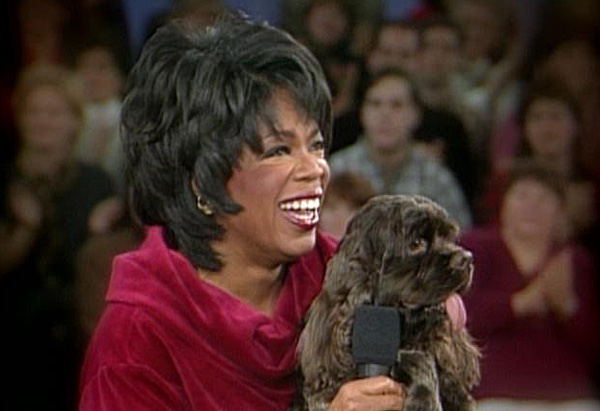 Arthur — Although Elton John has owned many dogs throughout the years, Arthur, the Cocker Spaniel seems to hold a special place in his heart. Arthur has made red carpet appearances with his master and served as "best man/dog" at Sir Elton's wedding. He even received credit on the album "The Captain and the Kid," apparently supplying "woof-bells."
Some Cocker Spaniels are famous in their own right, including two you may never have heard of. If you're old enough to remember the Saturday Evening Post magazine or have seen any of the cover art, you'll recognize Butch, the pet of well-known animal illustrator Albert Staehle. Staehle used the black and white Cocker Spaniel as his model for 25 Saturday Evening Post covers, and Butch was beloved by the magazine's readership. Here he is on his very first cover.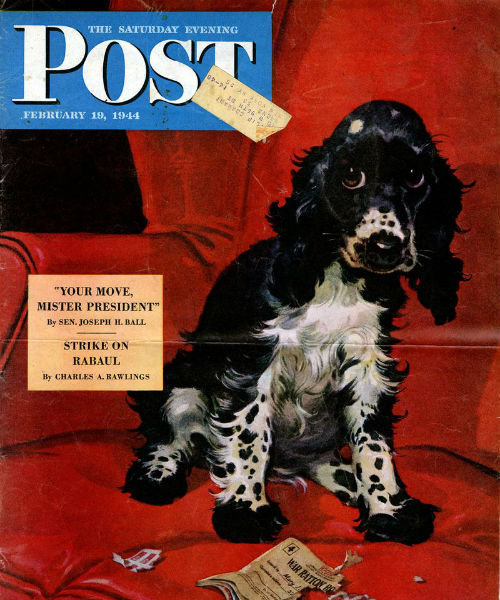 Butch also became a mascot for the American Kennel Club and for the United States Navy!
Commercial artist, Joyce Ballantyne Brand, used her drawing of her own little girl for this famous Coppertone ad. The dog, whose name is lost to history, was based on a neighbor's Cocker.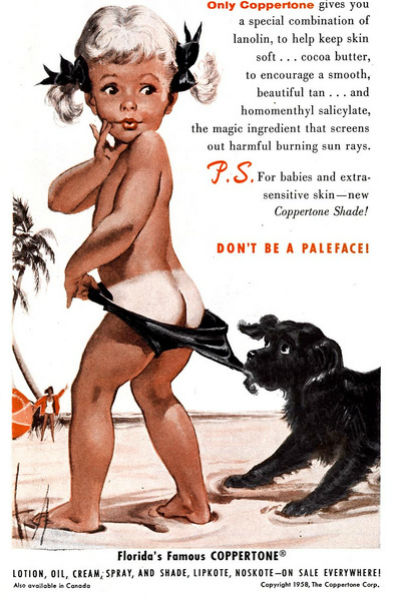 And of course, arguably the most famous Cocker Spaniel of all, even if she is animated, is Lady, the star of Disney's "Lady and the Tramp."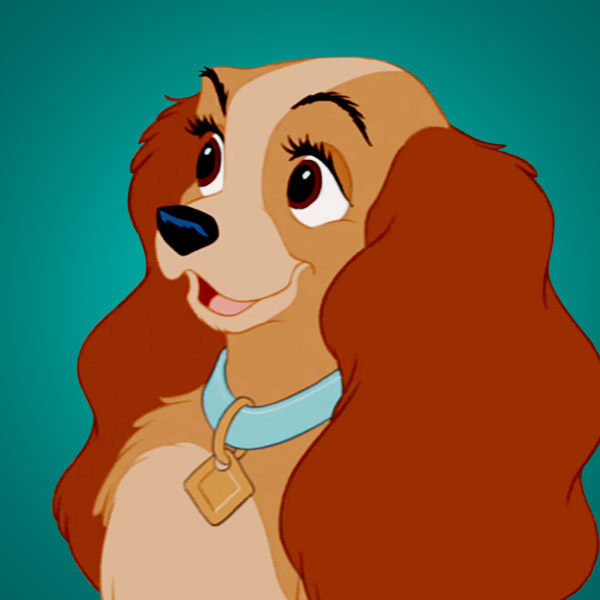 How many Cocker Spaniels have ever been serenaded while enjoying their first spaghetti dinner?
https://www.akc.org/wp-admin/admin-ajax.php
Get Your Free AKC eBook
Selecting a Puppy
How do you know what breed is right for your family? How do you find a reputable breeder? What questions should you ask a breeder? Download this e-book for guidance on these questions and other important factors to consider when looking for a puppy.