Your dog can catch a treat, he can catch a ball, but can he catch a Pokémon?
Dogs everywhere were challenged to Pokémon battles this weekend after the launch of Nintendo's new app, Pokémon GO.
People playing the game recorded the funny and adorable images of their dogs interacting with the Pokémon while out on walks and even just sitting at home. A subreddit has even been created called "Dogs In Pokémon Battles."
Check out some of our favorite "dog vs. Pokémon" below.
This Shiba Inu is not impressed by Pidgey.
Bella didn't know her walk in the park would turn into a face-off, but she's ready.
This owner can only catch one: Labrador Retriever or Eevee? The struggle is real.
Putting to use what dogs (especially this Dachshund) do best. Sniffing….out some Pokémon?
Foster the Finnish Lapphund is too tired for this Pokémon stuff.
This little Lhasa Apso hasn't seen any Pokémon yet, but with an adorable face like that, we have faith that he'll be a natural Pokémon catcher.
This Corgi and Pokémon have matching tongues!
We're not sure this Akita sees that grass-Pokémon blending in.
Toby the Havanese says, "Forget about battles, this Pokémon and I are friends!"
This Pug is wondering who could possibly be getting more attention than him.
And our very own Roy is also training to become a Pokémon master. Get 'em Roy!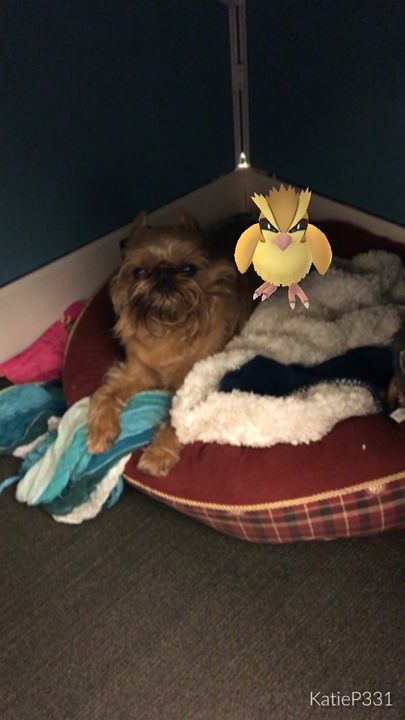 Can't get enough of these cute pups exploring the world of Pokémon? Watch this Golden Retriever check out the great outdoors.