Happy Sire's Day! On this weekend devoted to all things fatherly, here's a scrapbook featuring five great sires of AKC history. These studly champions did some of their best work outside of the show ring.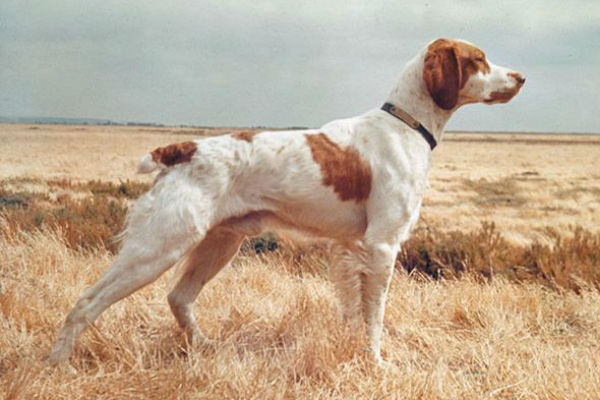 DC Tigar's Jocko, 1967: This show champion and Hall of Fame bird dog embodied the dual ability prized by Brittany lovers. Jocko passed along the versatility gene by fathering three show champions and six field champions. Photo by C. Bede Maxwell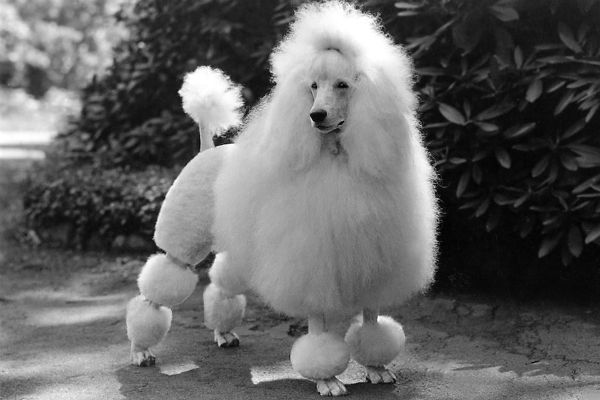 Standard Poodle Ch. Puttencove Promise (b. 1955): A Westminster winner and a potent sire of great quality, Promise's influence is stamped on the breed decades after he won his last show ribbon. Photo: Rudolph Tauskey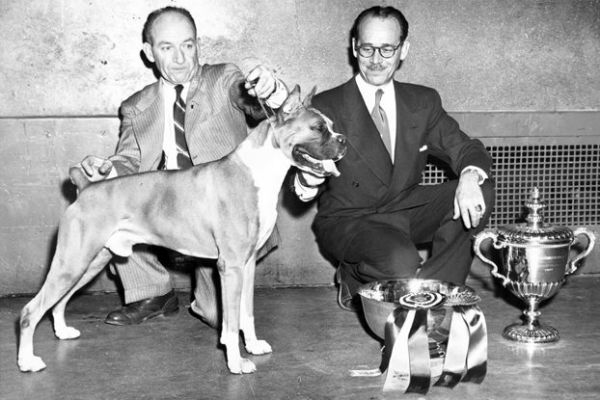 Madison Square Garden, 1951: Westminster Best in Show Ch. Bang Away of Sirrah Crest, called "the greatest Boxer of all time." He was the first dog to win more than 100 Bests in Show. Bang Away sired 86 champions and helped define the modern Boxer. Photo: AKC Gazette archive
Norfolk Terrier Ch. Max-Well's Weatherman (b. 1992), winner of 23 all-breed Bests in Show. Of the 37 pups sired by the pint-sized patriarch, 29 were champions. Among them was another big winner, multi-BIS Ch. Max-Well's Rainman. Photo: courtesy Barbara Miller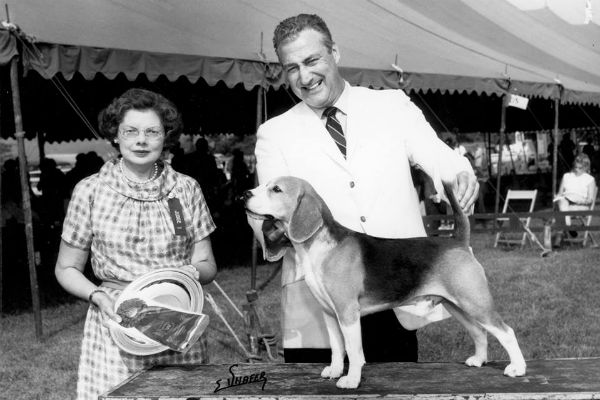 Westchester Kennel Club, 1969: 15-inch Beagle Ch. King's Creek Triple Threat, sire of more than 70 champions, notches one of his 84 career Hound Group wins. Photo: Evelyn Shafer
For more vintage photos, see "Times Past" in the latest AKC Gazette.
AKC FAMILY DOG MAGAZINE
This article was originally published in AKC Family Dog magazine. Subscribe today ($9.95 for 6 issues, including digital edition) to get expert tips on training, behavior, health, nutrition, and grooming, and read incredible stories of dogs and their people.