We may not be able to relate to the lavish lives of the Hollywood elite, but we do have one thing in common—based on their Twitter and Instagram accounts, we can tell that celebs absolutely love their animals. Read a little about the owners of these canine cuties and see if you can figure out whose digs each dog rules. Then scroll down to see how well you did.
#1. Gary
Owned by a late-night talk-show host and comedian, Golden Retriever Gary is part pet, part watchdog for his human "sister," Winnie Rose, who was born last summer. (Twitter)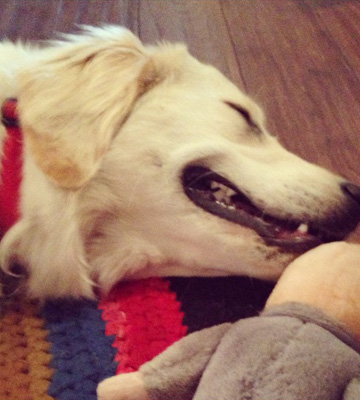 #2. Wyatt
A singer and mom-to-be introduced her new pup Wyatt on Twitter last Valentine's Day. He was a welcome surprise to the country-crooning celeb, who lost her dog Joplin recently. (Twitter)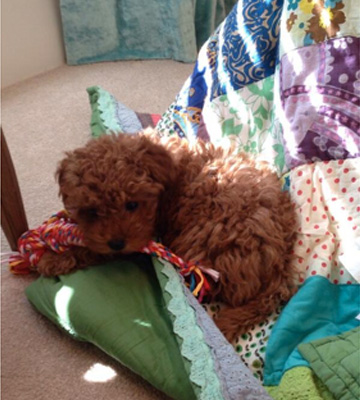 #3. Harley and Lexi
While she's not dancing with stars, a blonde bombshell strolls around with her two Cavalier King Charles Spaniels, Harley and Lexi. (Instagram)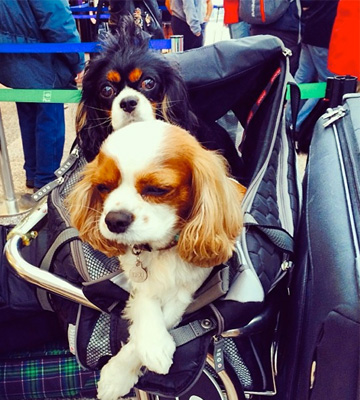 #4. Maui
In a Disney movie, she toted around a Yorkshire Terrier in a designer handbag. But in real life, this young actress/singer uses her "Fabulous" style to pamper her Poodle mix, Maui. (Instagram)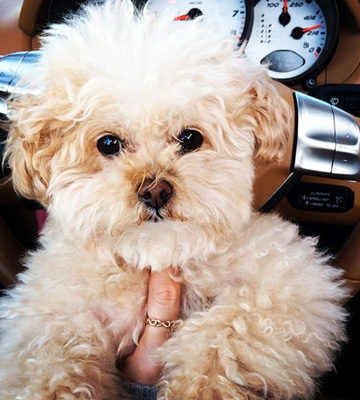 #5. Chunk and Jax
Chunk and Jax share laughs with their owner who is a talk-show host, actress, and author. Chunk even has his own Twitter account, where he posts witty quips like: "Some people beg to differ. I beg to get people food." (Twitter)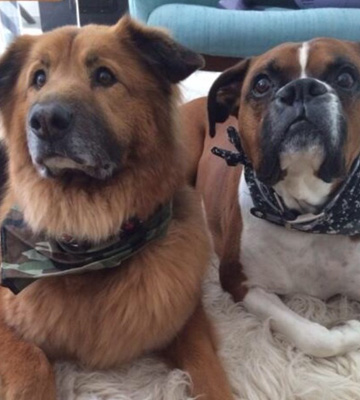 #6. Finn
Mamma Mia! While not filming another star-studded movie musical, this actress's heart is full of love for her four-legged playmate, Finn. (Instagram)
Scroll down to check your answers and see pictures of the famous family.
ANSWERS:
#1. Gary's on-air bud is the one and only funny man Jimmy Fallon. (Instagram)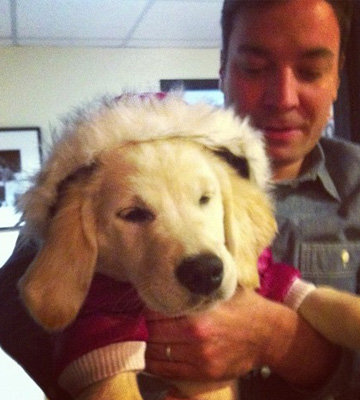 #2. The newly married Kelly Clarkson warmly welcomed Wyatt into her home. Soon, his status will go from new baby to older brother, but we are pretty sure it'll only make him "Stronger." (Twitter)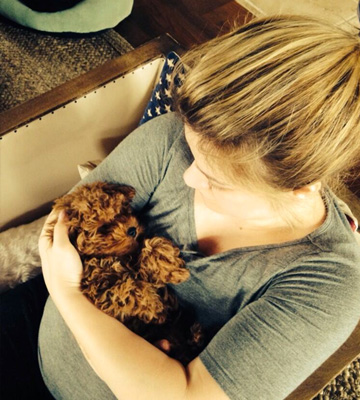 #3. Julianne Hough gets her kicks by lounging around with Harley and Lexi. (Instagram)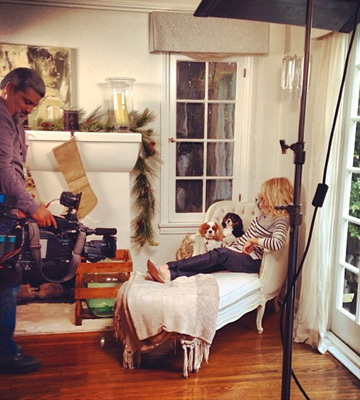 #4. Maui is living the "Suite Life" in LA with High School Musical alum Ashley Tisdale. (Instagram)
#5. Puns and pups come together at the home (and sometimes the set) of comedienne Chelsea Handler, owner of Chunk and Jax. (Twitter)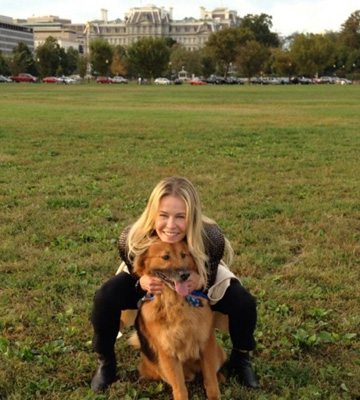 #6. Despite her on-screen personalities, we can tell by this photo of Amanda Seyfried and Finn that she is neither miserable nor a mean girl. (Instagram)