Who ever said dogs weren't interested in human sports like football?
An Australian Cattle Dog named Yowie is an NFL expert. She has accurately predicted all the winners of NFL Playoff games this year.
Her owner, Jeffrey Smee, began posting videos of Yowie choosing winners leading up to the Wild Card round of the football Postseason.
Smee had Yowie choose a team by placing two bowls in front of her with treats in each, one bowl for each team. The first one Yowie goes to, is the winning team.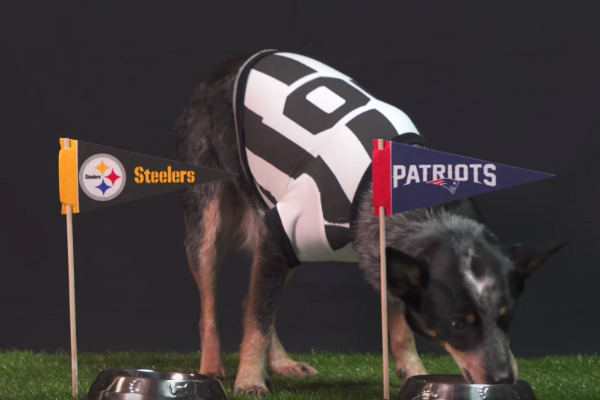 Smee told TIME he got the idea for the videos from watching an old video of an octopus predicting soccer matches. "Let's see what Yowie can do for the Super Bowl," he said.
So far, Yowie is 10 for 10 with her predictions.
Smee is going to release a Super Bowl prediction on January 31st. Can she predict the winner of the final game of the NFL season? Check out Smee's YouTube channel to find out.
And see her predictions thus far in the video below.
 
Want to get involved in real dog sports? There's agility, dock diving, rally, and more for your dog! Learn more here.
https://www.akc.org/wp-admin/admin-ajax.php
Get Your Free AKC eBook
5 Tricks You'll Want to Show Off
Are you looking for inspiration on new tricks to teach your dog? If the answer is yes, then this is the e-book for you!