Often considered a "hunter's best friend," the German Wirehaired Pointer loves having meaningful work to complete; he lives for activity and the attention he receives after a job well done. While you'll mostly find this affectionate sport dog out exploring terrain or taking a jog, you may be surprised to learn he has a creative side as well. His intelligence and enthusiasm give him high personal standards, and he's always ready to get his hands on a new project. Here are nine images that show that the German Wirehaired Pointer has an artistic side.
1. The German Wirehaired Pointer knows that in order to test well, he's got to dress well. But with a natural aura of sophistication, looking the part comes easily.
2. Equally as important, this canine knows how to set the mood for creative flow. Nothing like a good fire and study space to stimulate the brain.
3. It's very common for artists to mimic each other's styles. In this case, it seems as though our buddy gained inspiration from the one and only Vincent Van Gogh, does it not?
4. He knows that in order to truly create, one must get out there and do. The German Wirehaired Pointer will gladly leave his comfort zone to experience things firsthand.
5. And he knows a great landscape when he sees one.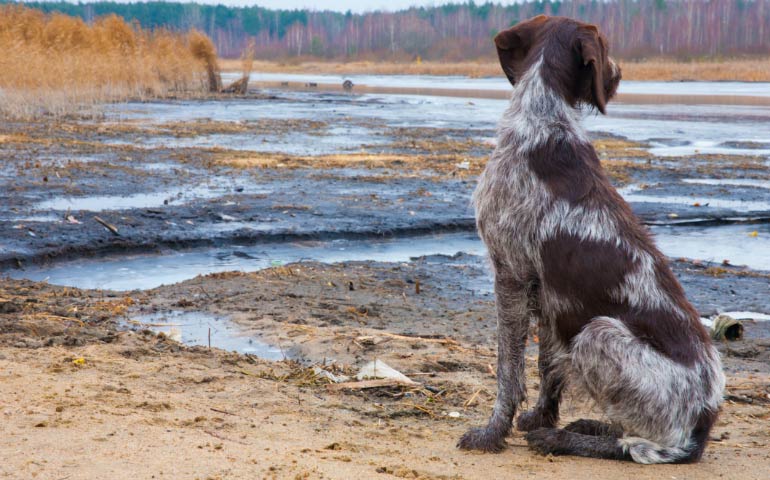 6. Though a lover of company, he needs occasional moments in solitude to mull over thoughts and ideas. Fresh air can work wonders for his artistic mind.
7. And I mean, with that flat cap and bushy eyebrows and beard, he even looks like a classic novelist.
8. One final thing: beauty rest is non-negotiable.
9. When all of that is achieved, the pup couldn't be happier.

https://www.akc.org/wp-admin/admin-ajax.php
Get Your Free AKC eBook
Canine Body Language
Your Dog is Trying to Tell You Something.  Dogs communicate their wants, needs, happiness and fear primarily through body language. Are you ready to learn what your dog is trying to tell you? Download this e-book to learn more.