San Diego is one of the best cities to visit in California. It's not too hot but not too cold, has plenty of great beaches, and, of course, offers lots of activities that you can do with your four-legged friends. Here are seven fun things to do with your dog in San Diego:
1. Go To The Park
San Diego has tons of parks where leashed dogs are welcome, and there are also plenty of great San Diego dog parks. Great options for a leashed walk are Balboa Park, Marion Bear Memorial Park, and Sunset Cliffs Park, where you get beautiful views of the Pacific. Some of the most popular San Diego dog parks are Canine Corners, Nate's Point, and Grape Street Park.
2. Visit The Beach
San Diego might have the most dog-friendly beaches of any major U.S. city. Dog owners love to swim and play fetch with their pups at Coronado Dog Beach, Del Mar Dog Beach, Ocean Beach Dog Beach, and Fiesta Island.
3. Go Boating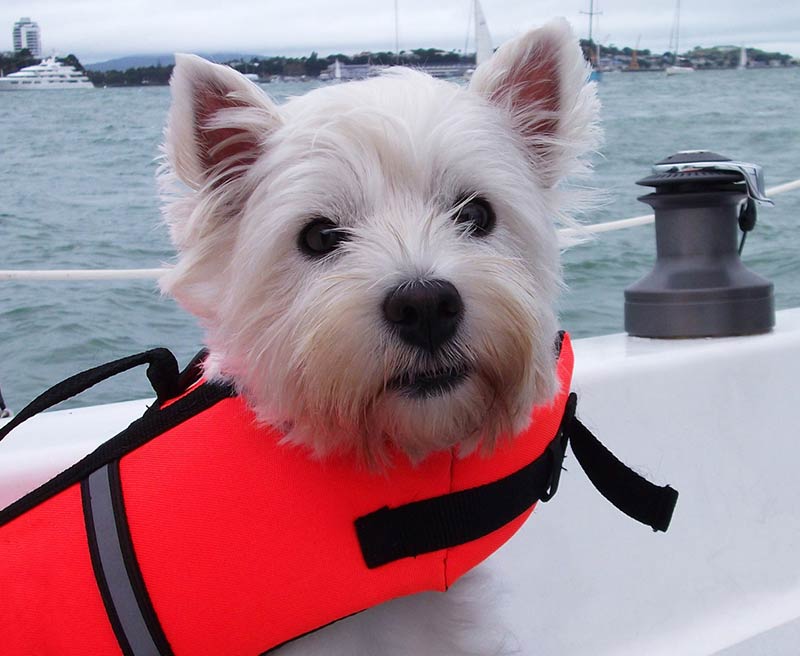 If your dog doesn't like to swim, perhaps she'd like to take a nice ride on the water instead. Seaforth Boat Rentals in downtown San Diego will rent you a boat for a day, and you're welcome to have your furry friend be the first mate. If you'd like more of a work-out, you can also rent kayaks, canoes, and paddle boards from Aqua Adventures.
4. Go Out To Eat Eat
Dog-friendly restaurants abound in San Diego. McP's Irish Pub and Grill is a favorite among the locals and is famously dog-friendly. Other popular options that welcome dogs at their outdoor tables are Fred's Mexican Cafe, The Landing Grille, and The Patio on Lamont. Rocky's Doggie Cafe is a little coffee shop that serves sandwiches and salads, and donates all their proceeds to the SPCA and Humane Society.
5. Go Wine Tasting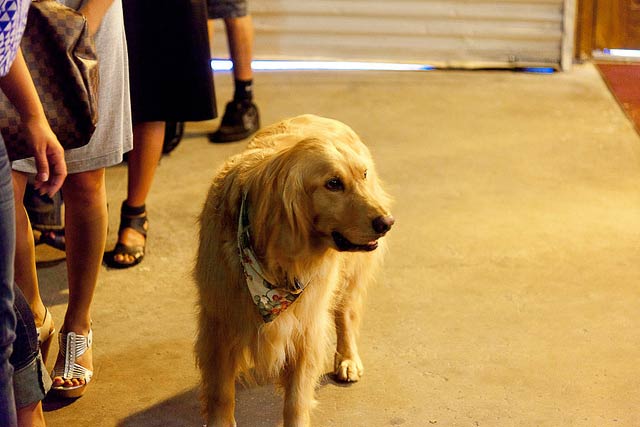 There are two wineries in the San Diego area where your dog will be welcome. San Pasqual Winery is a "micro" winery in the heart of the city. Eagles Nest Winery is about a thirty minute drive from downtown, but it offers more scenic views and beautiful gardens.
6. See Art
Dogs won't be allowed in museums, but you're welcome to bring your dog to the Spanish Village Art Center in San Diego. You can look at the works by painters, metal smiths, photographers, sculptors, and designers. If you see anything that strikes your fancy, you can take it home and put it on your wall.
7. Go Shopping
Plenty of stores in San Diego are glad to let you bring your pooch with you while you browse. Seaport Village is a great shopping center where many stores are pet-friendly. If you're looking to buy a special treat for your best friend, check out Dexter's Deli, known as "the original health food store for your pet," or Howlistic, where your dog can get a relaxing spa treatment.
https://www.akc.org/wp-admin/admin-ajax.php
Get Your Free AKC eBook
Dog Park Etiquette
If you're an urban or suburban dog owner, you're likely familiar with the local dog park. It's a canine oasis. The "Dog Park Etiquette" E-book outlines what you should consider before you bring your dog to the dog park.