Raleigh, North Carolina, is a city that embodies southern hospitality and community — and dogs are an important part of that community. Here are seven fun things to do with your dog in Raleigh.
1. Go To The Park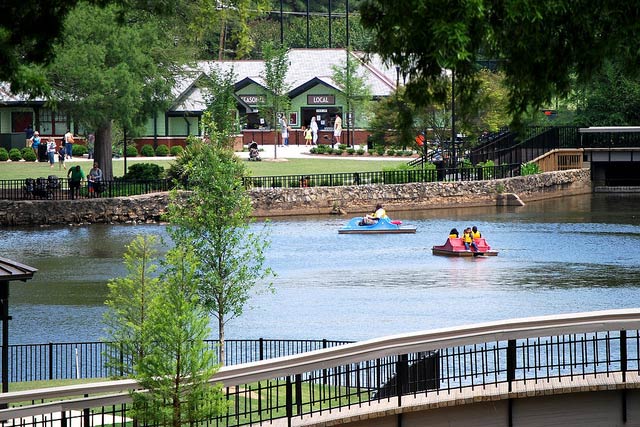 Raleigh is not a very densely populated city, so you'll find plenty of expansive parks. Take a walk your dog around the lake in Pullen Park or Lake Wheeler Park. For a fun dog park where your dog can run off leash, check out Oakwood Dog Park, Millbrook Exchange Dog Park, or Carolina Pines Dog Park.
 
2. See Some History
Historic Oak View County Park is dedicated to the history of farming in North Carolina. It features several restored farm buildings from before the Civil War, and it still grows herbs and pecans, and houses livestock. Dogs are welcome on leashes at the park.
 
3. Go Out To Eat
Great dog-friendly restaurants in Raleigh include Bad Daddy's Burger Bar, J Betski's, and The Remedy Diner, which offers a great view of Moore Square, Raleigh's "Central Park." Tazza Kitchen is great for Italian, and Relish is the place to go for hearty southern food. All these restaurants welcome dogs at their outdoor tables.
 
4. See A Concert
When the weather is warm, City Market in downtown Raleigh has live music on the first Friday of every month. Pack a picnic dinner and listen to the music from 7 to 9 p.m. All the galleries at City Market also offer free beverages on First Fridays, so if you have a friend to watch your pup, you can pop in and get a complimentary glass of wine.
 
5. Go See Art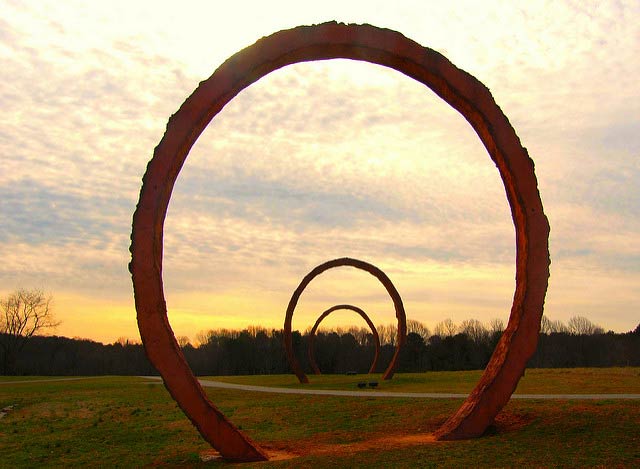 The North Carolina Museum of Art has a paved, outdoor walking trail that your dog is welcome on. The walking trail is lined with statues and sculptures, which range from 4 to 50 feet tall. The trail is surrounded by pasture-like fields — the perfect southern setting.
 
6. Watch A Movie
During the summer, outdoor movie screenings take place downtown at the PNC Downtown Raleigh Movie Series and at the North Carolina Museum of Art. Movies vary from classic and family-friendly to Ocsar winners and new releases. Rock The Park in nearby Durham also offers movies on select dates.
 
7. Take A Hike
William B. Umstead Park, which is right near the Raleigh-Durham airport, is the best place to go for hiking without having to travel too far outside the city. Dogs are welcome in the park on leashes. Popular hiking trails in Umstead (from shortest to longest) include Sal's Branch Trail, Company Mill Trail, and Sycamore Trail.
https://www.akc.org/wp-admin/admin-ajax.php
Get Your Free AKC eBook
Tips for Responsible Dog Owners
This e-book is a great resource for anyone who's considering dog ownership or already owns a dog. Download for tips on how to be the best dog owner you can be.