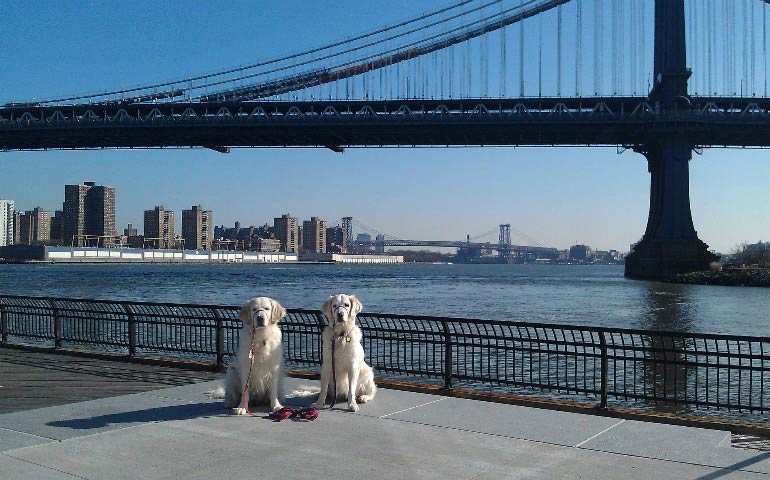 New York City is full of dog lovers, so it offers plenty of fun activities to do with your four-legged friends. If you and your pooch are looking for new adventures, try these seven activities:
 
1. Take A Walk In The Park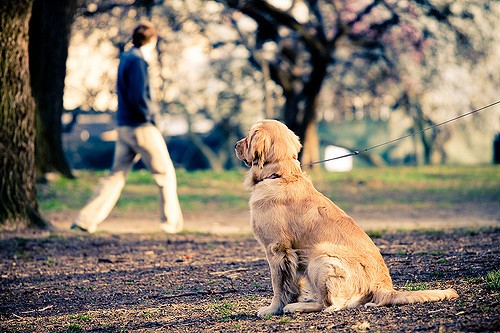 New York City has dozens of parks where you can take a long walk with your dog. Dogs are allowed in all NYC parks as long as they are leashed. Some parks also have designated areas where dogs are allowed off their leashes at certain hours.
 
2. Meet Other Dogs (And Dog Owners)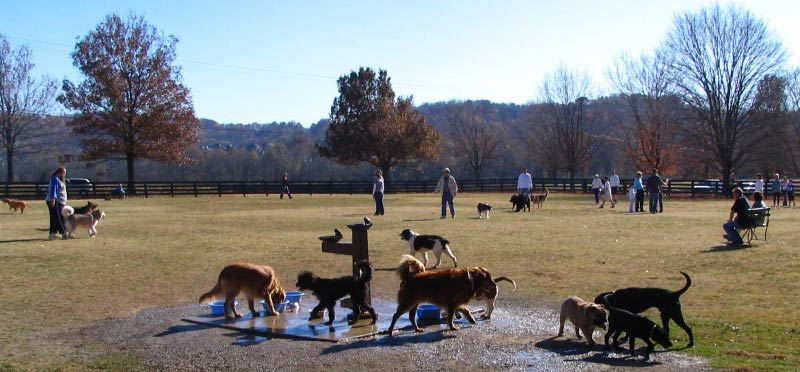 NYC also has dozens of dog parks, where dogs are allowed and encouraged to be off their leashes, so they can run, play and interact with other dogs. Some of the more popular dog parks in the city are Tompkins Square in the East Village, Carl Schurz Dog Park on the Upper East Side, Jemmy's Dog Run in Midtown, and Sirius Dog Run in Battery Park City. If the weather is too cold to be outside, Fetch Club in the Financial District has an indoor dog park, but you have to be a member in order to use it.
 
3. Go Out To Eat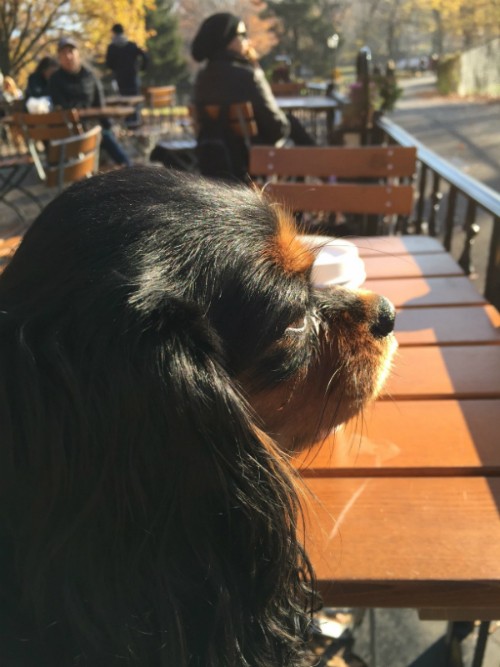 Plenty of restaurants in NYC welcome dogs at their outdoor tables. Some of the most popular places are Barking Dog Luncheonette on the Upper East Side, 44 & X in Hell's Kitchen, and the famous Cornelia Street Cafe in Greenwich Village. Some bars even allow dogs inside, such as Cherry Tavern in the East Village, and Fat Cat Billiards in the West Village.
 
4. Go To The Art Gallery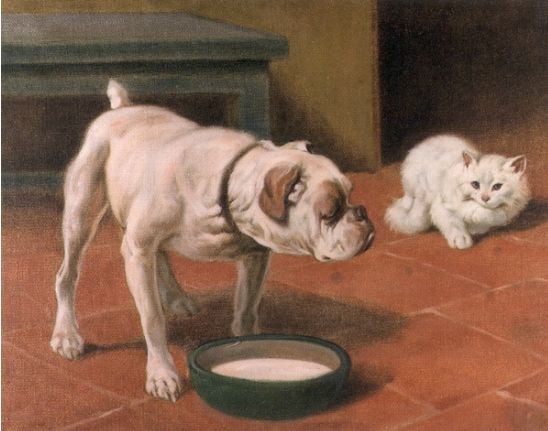 Unlike most museums in NYC, the William Secord Gallery on the Upper East Side welcomes all leashed pets. The gallery specializes in 19th century dog and animal paintings. They also display some contemporary dog art.
 
5. Go Shopping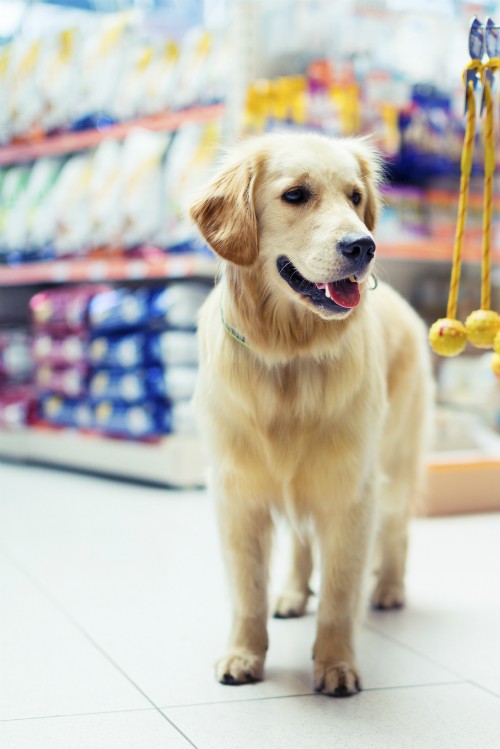 Plenty of stores in New York City are pet friendly, including world famous ones like Tiffany's, Saks Fifth Avenue, Michael Kors, and Bloomingdales. In general, if you ask nicely, staff will probably let you bring your dog in, as long as she is on a leash.
 
6. Ride The Ferry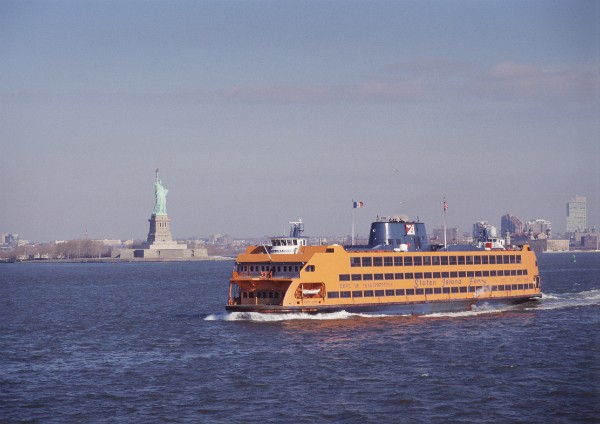 Leashed dogs are allowed on the Seastreak Ferry, which you can ride from 35th Street in Manhattan down to Wall Street to get a great view of the city. You can also take the Seastreak Ferry all the way to Atlantic Highlands, if you want a longer trip and a good view of the Statue of Liberty. For a free ferry ride, you can take a small dog on the Staten Island Ferry.
 
7. Take A Tour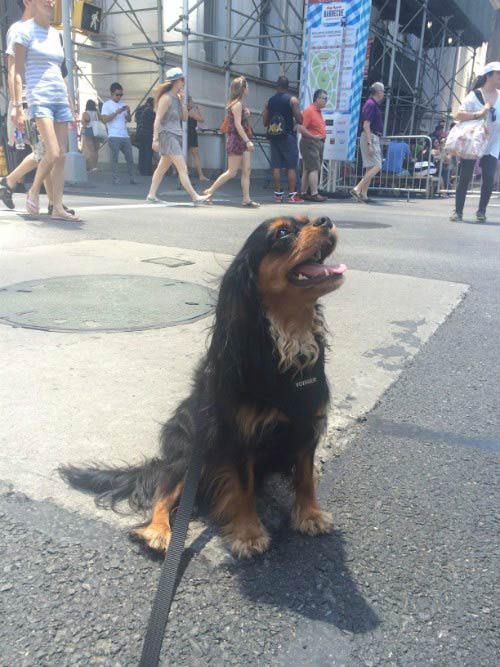 Dogs will probably be allowed on most walking tours in NYC, but to guarantee a dog-friendly experience, you can call Tawny Tours, run by Art Zuckerman. He organizes tours of many NYC neighborhoods which include stops at dog parks and meals at dog-friendly restaurants.

https://www.akc.org/wp-admin/admin-ajax.php
Get Your Free AKC eBook
Tips for Responsible Dog Owners
This e-book is a great resource for anyone who's considering dog ownership or already owns a dog. Download for tips on how to be the best dog owner you can be.