The sprawling metropolis of Houston has plenty of dog-loving denizens. Here are seven things to do with your dog in Houston that will really get their tails wagging.
1. Go To The Park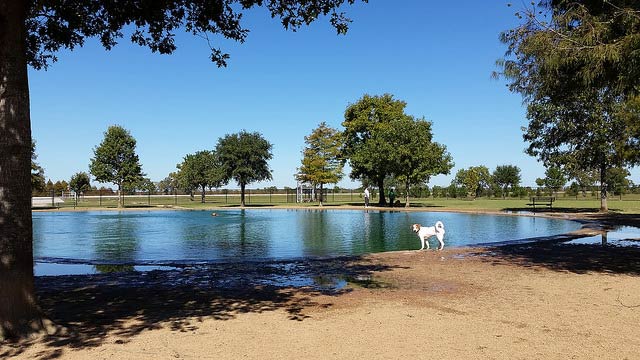 Go for a walk with your dog in one of Houston's many parks, or go to a dog park where your pooch can be off his leash, run, play, and meet other dogs. A few of the best Houston dog parks are Danny Jackson Family Dog Park, Millie Bush Dog Park, and Bay Area Dog Park, which is a full five acres.
2. Go Swimming
Houston actually has a swimming club for dogs and humans. It's called Rummy's Beach Club, and it provides a warm water pool and a private dog park where you and your dog can enjoy endless hours of play. The pool is covered in the winter, so you can swim all year round.
3. Grab A Bite
There are tons of dog-friendly restaurants in Houston. Some of the more popular options, where dogs are always welcome at the outdoor tables, are Chatter's Cafe & Bistro, Tila's Restaurante & Bar, Brother-In-Law's Bar-B-Que, and Barnaby's Cafe.
4. Visit The Arboretum
The Houston Arboretum is a 155-acre wildlife sanctuary with more than five miles of walking paths. Dogs are welcome as long as they are on a leash, and there is no admission fee. Be sure to keep a close eye on your pooch, because there are snakes and other critters in the arboretum.
5. See A Baseball Game
The Houston Astros host one dog day every year, where furry companions are invited to Minute Maid Park for a game. Check the team's website to see when the next dog day is, and get your tickets early, because they might sell out.
6. See A Concert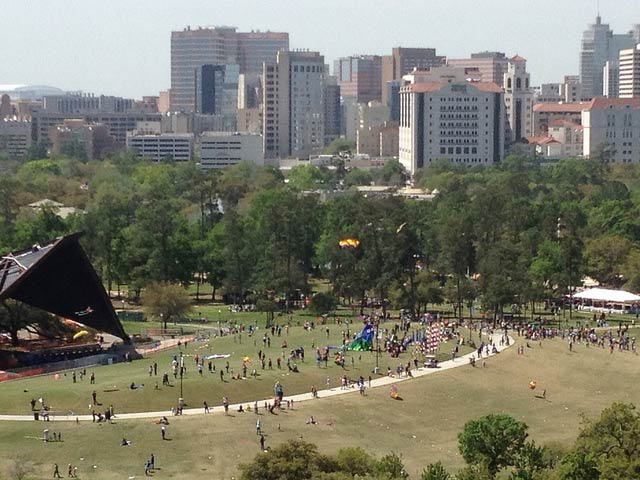 Hermann Park in Houston has a spacious outdoor theater with about 1,500 seats. The entertainment ranges from music to plays to dance performances from all different cultures. All shows are free, and all welcome four-legged audience members.
7. Go Wine Tasting
Obviously, your dog won't be drinking any wine. But Frascone Winery, about 45 minutes from Houston, welcomes dogs at its outdoor tables. Take a day trip, enjoy wine and food, and explore the bay area. The winery is within walking distance of the water.
https://www.akc.org/wp-admin/admin-ajax.php
Get Your Free AKC eBook
Tips for Responsible Dog Owners
This e-book is a great resource for anyone who's considering dog ownership or already owns a dog. Download for tips on how to be the best dog owner you can be.