Truly the "gentleman of the dog world," the English Setter is distinguished by his speckled (belton) coat, a mellow, affectionate nature, and his active bird dog traits: a keen nose, prey drive, and energy. Aside from loving you and yours to pieces, all he needs is lots of vigorous exercise, time spent with his people, and sensible training to be the most pleasurable dog you ever lived with. Here are 7 English Setters who are truely the gentlemen of the dog world.
1. With his natural prey drive and athleticism, English Setters love a good run. They excel at agility,too, which is a great way to stimulate your dog physically and mentally.
 
2. This boy is having the time of his life!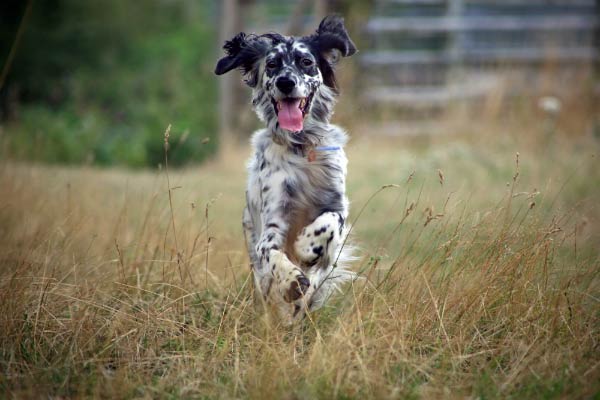 3. They are handsome and elegant, with a speckled coat (called Belton) that is unique to the breed.
4. With their gentleness and affectionate nature, they make excellent therapy dogs.
5. English Setters are naturally curious and will think food left out or anything left on the is floor fair game. The words "counter surfer' will become part of your vocabulary.
6. The breed thrives on being with you. He loves your company more than anything.
 
7. And did we mention his mellow, expressive face?
https://www.akc.org/wp-admin/admin-ajax.php
Get Your Free AKC eBook
Selecting a Puppy
How do you know what breed is right for your family? How do you find a reputable breeder? What questions should you ask a breeder? Download this e-book for guidance on these questions and other important factors to consider when looking for a puppy.