In her book, Picturing Dogs, Seeing Ourselves: Vintage American Photographs, author Ann-Janine Morey explores the America's timeless romance with dogs. Featuring 115 antique photos in a variety of settings, from candid snapshots and hunting photos to posed studio portraits, the book provides an intimate look at how the family dog has shaped the American cultural identity over the last two centuries.
A beautiful African-American woman and her American Staffordshire terrier are not identified on the real photo post card that dates from 1910-1918.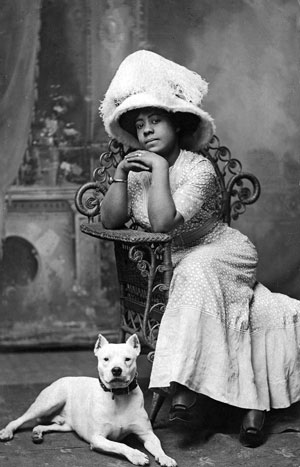 People harnessed their dog for play. The infant is Spaulding T. Eaid and the dog is King, the Alsatian Husky. (1907-1920)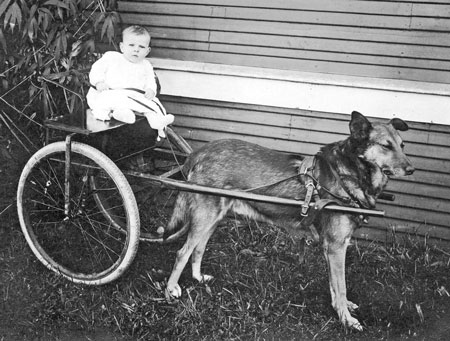 From the 1860s, we have this lovely image of a young boy and his Newfoundland dog.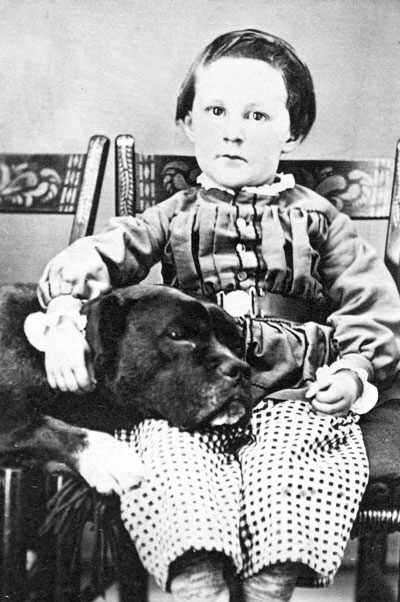 Dog names from the previous century were sometimes different! This real photo post card (1910–1918) shows youngster Helka with her dog Queedle.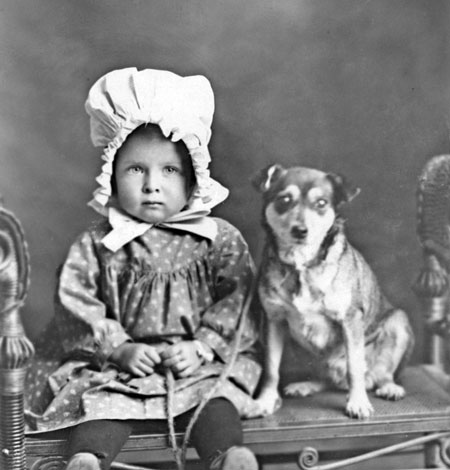 This unidentified young man is posing with his elderly dog at the Silver Beach Amusement park.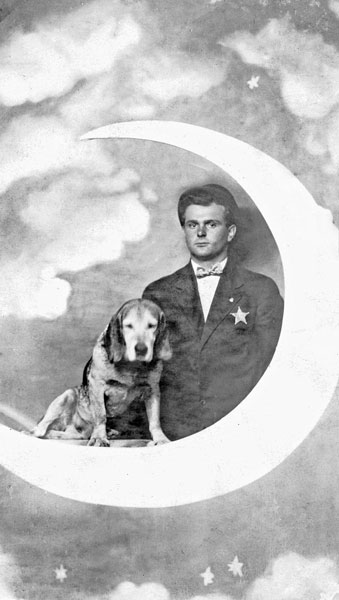 Ed Mitchell is posing with someone else's Boston terrier, in what is a conventional middle class portrait, presumably establishing his credentials as a successful man of the world (1908).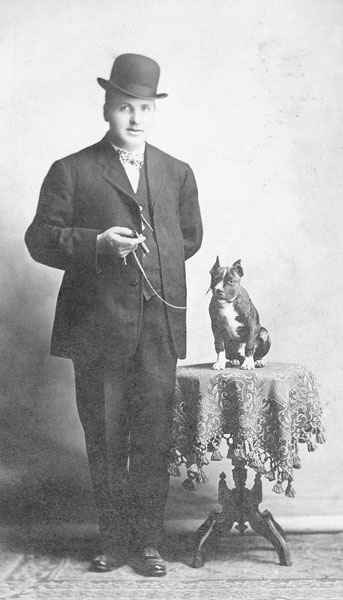 A cabinet card from the 1890s presents a proper family portrait with a sleeping pug under the chair. Pugs were a popular 19th-century pet.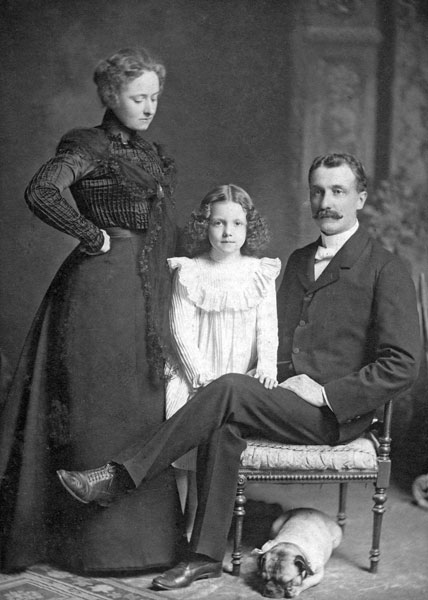 An unidentified youth in a makeshift studio setting (1910-1918). He gazes straightforwardly, presenting things that tell us about him—the rifle and the hunting dog—but his leg is cocked as if he still has some of the uncertainty of adolescence.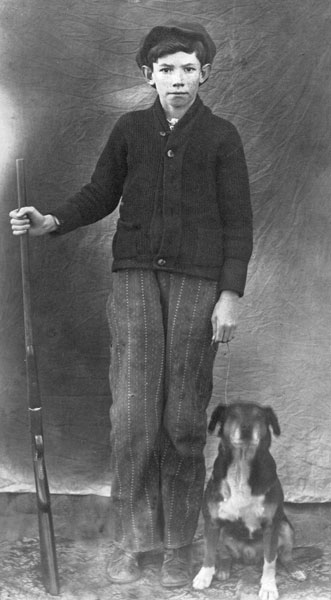 "Tippir is sending u his picture. He says Blanche come out and make us a visit. Tippir." The addressee of the real photo post card is Miss Blanche Makley of New Carlisle, Ohio (1907).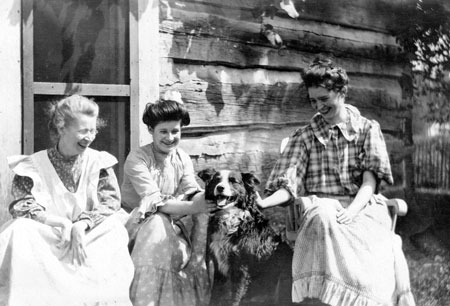 Serious women hunters and their dog (1907).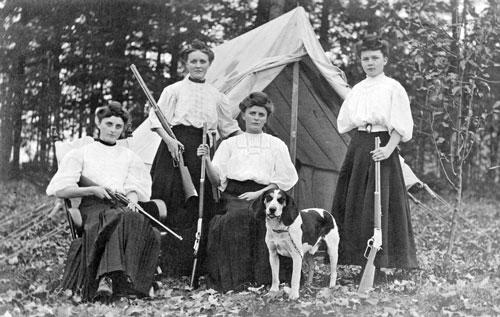 Lydia and Yell enjoy a peaceful portrait moment (1900–1910).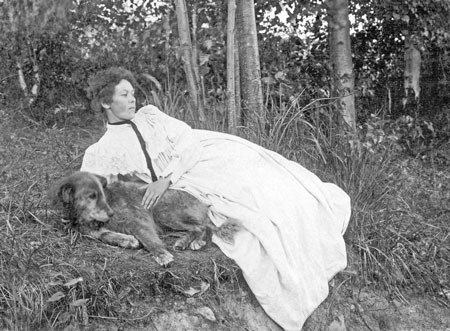 Pick up the book by clicking here.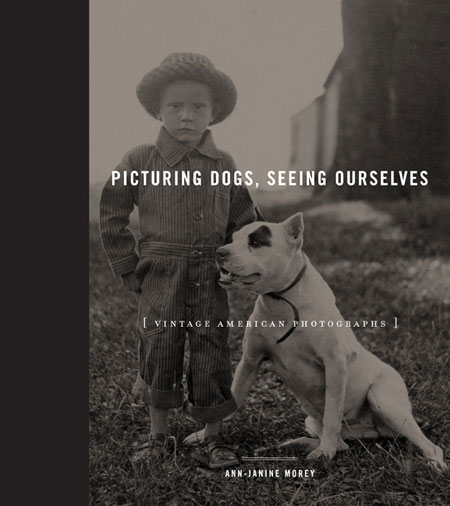 https://www.akc.org/wp-admin/admin-ajax.php
Get Your Free AKC eBook
Dog Park Etiquette
If you're an urban or suburban dog owner, you're likely familiar with the local dog park. It's a canine oasis. The "Dog Park Etiquette" E-book outlines what you should consider before you bring your dog to the dog park.