Highly intelligent and energetic, Australian Cattle Dogs need a job to do. They're hard-working dogs who excel at herding, hunting, dog sports… and pretty much anything that engages their mind and body. And if you don't happen to have any cows that need rounding up, here are some activities where your Aussie pal will shine:
1. He'll happily go horseback riding with you, but he does want his own horse.
2. Dog sports are a specialty and he'll teach you agility in no time.

via YouTube
3. Better practice your tether ball skills, or he'll beat you every time.

via YouTube
4. Australian Cattle Dogs are fast, fast, fast. He'll join you for a run, if you can keep up!
5. Perhaps you'd prefer a swim?
6. Learn a new sport together, like skijoring, with a dog (or dogs) pulling a person on skis.
7. He'll go camping with you and, with his sturdy little body, he can even carry his own gear.
8. Of course, if you do have something that needs herding, no one is better.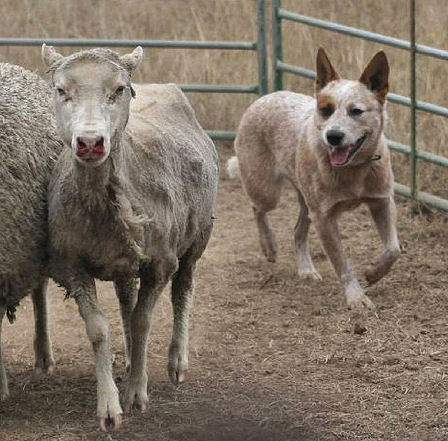 9. They have the cutest friends.
10. They're extremely loyal friends. And their best friend is you.

https://www.akc.org/wp-admin/admin-ajax.php
Get Your Free AKC eBook
Selecting a Puppy
How do you know what breed is right for your family? How do you find a reputable breeder? What questions should you ask a breeder? Download this e-book for guidance on these questions and other important factors to consider when looking for a puppy.