We all love summer, right? Warm breezes, days at the beach, country hikes, and city strolls under sunny skies. But imagine how much fun all of that would be if you had to do it in a fur coat and bare feet. That's how dogs experience the good old summertime.
So, as the mercury rises, AKC offers three simple measures that can help you and your dog:
 
The Earlier, The Better
Early morning is the best time to schedule walks and other exercise with your dog. During the heat of the day, they really prefer lounging around in air-conditioned rooms. If they are outside, make sure there's shade and unlimited access to fresh water. Misting systems, consisting of a set of high-pressure nozzles that deliver atomized water droplets, may also help.
 
Try Some Cool Comforters
Summer dog shows are often held outside, and owners of the canine competitors swear by products such as vests and pads designed to prevent overheating. These products deflect heating rays and cool the dog through evaporation or by keeping a cold compress against the body. Mats, pads, and beds are available that work in the same way, offering a comfortable surface for a nap. A low-tech option is a basic kiddie pool, which can provide hours of splashing fun.
More cooling products to check out:
Protect the Pads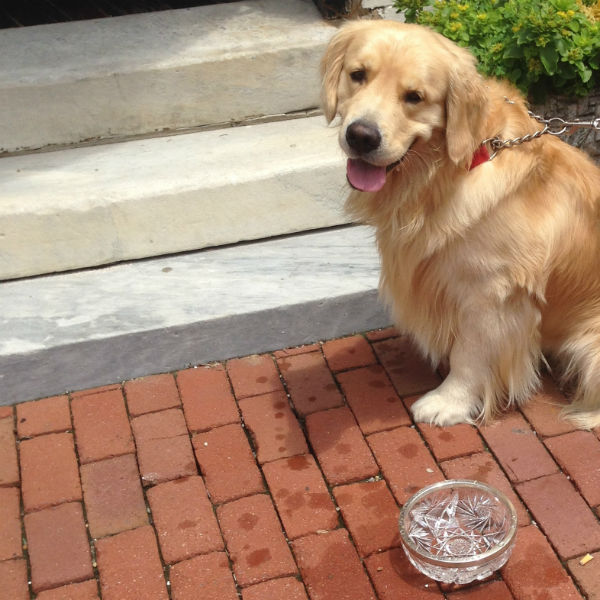 Streets have been known to get hot enough to fry an egg. Imagine what such heat can do to a dog's sensitive paws. If possible, avoid going out when the sun is baking the pavement. If you must go out, try a simple test before allowing your dog to set his feet on any surface. Put your hand on the pavement for a few seconds. If it's too hot for your skin, it is too hot for your pet's feet. Booties are also a good way to protect canine feet if you can convince your dog to wear them. Get more summer safety tips here.
More products to protect your dog's pads:
Organic Moisturizing Paw Rescue Balm for Dogs
https://www.akc.org/wp-admin/admin-ajax.php
Subscribe to Family Dog
AKC FAMILY DOG MAGAZINE
This article was originally published in AKC Family Dog magazine. Subscribe today ($12.95 for 6 issues, including digital edition) to get expert tips on training, behavior, health, nutrition, and grooming, and read incredible stories of dogs and their people.