Most of us start a new year with a resolve to do better, whether that applies to work, relationships, forming good habits, or living healthier. So, we have to ask, how's that diet going? How many miles a day are you running? Use that new gym membership yet? Don't despair—the year is young. In fact, there's one area of healthier living you can start right now with almost no effort on your part and that's keeping your dog healthy.
Here are five things to do to make sure your dog stays happy and healthy:
1. Take him to the vet.
Make sure that your dog has regular visits with his veterinarian. Your veterinarian is the best resource to make sure your dog is healthy and to detect problems early. If your dog ever has unusual behavior that worries you, call your veterinarian.
2. Vaccinate him.
There are many harmful and potentially deadly diseases that can affect your dog. The best way to prevent many of these diseases, like distemper, parvo, and rabies, is to make sure your dog has the proper vaccinations. Ask your veterinarian what vaccinations your dog needs, and when.
3. Keep him parasite free.
Watch out for parasites like fleas, ticks, and heartworm. There are many prevention options to keep your dog safe. Consult your veterinarian for the best product for your dog.
4. Exercise with him.
Your dog's exercise needs may vary depending on his breed and age. However, all dogs need some form of exercise. Taking a walk or run with your dog is a great way to keep him in shape and work on your own health as well!
5. Feed him a balanced, nutritious diet.
This is probably one of the most important things you can do for your dog. A balanced and nutritious diet gives your dog the energy and nutrients he needs and also helps him maintain a healthy weight.
And as humans are gravitating toward eating fresher, healthier food, don't you think your dog deserves the same?
Consider trying a recipe with fresh and all natural ingredients with your pet like Freshpet! Freshpet crafts their recipes with only high-quality ingredients, like fresh chicken, fish, meat, eggs, and vegetables farmed in the U.S. Their foods are cooked at low temperatures to preserve nutrients, and they don't contain any chemicals or artificial preservatives.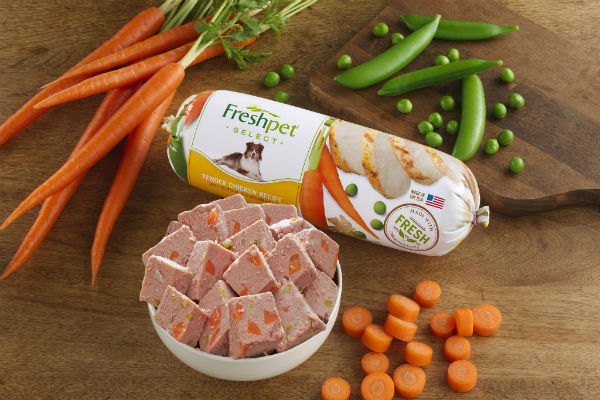 And did we mention the meals are tasty, too? In fact, since each recipe is made with ingredients you know and love, you might find your dog is eating better than you are!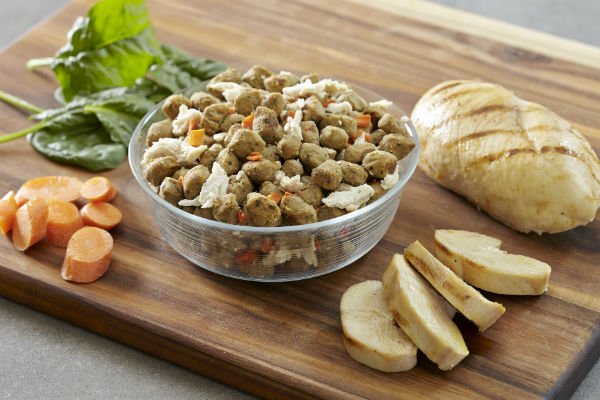 It's never too late to start cultivating good habits, for your health as well as your dog's. You'll probably find that once your dog starts a diet of nutrient-dense food, he'll be brimming with energy. So, why not make him your running buddy, play energetic games of fetch, take him along when you ride your bike, or practice all sorts of fun exercise together? And here's to a happy, healthy 2017 for canines and humans, alike!
https://www.akc.org/wp-admin/admin-ajax.php
Get Your Free AKC eBook
Puppy Nutrition
Your puppy's lifelong health and happiness begins with you. Get it right from the start. This e-book provides valuable information on how good and sound nutrition habits will set your puppy on the right path.