AKC Instagram Contest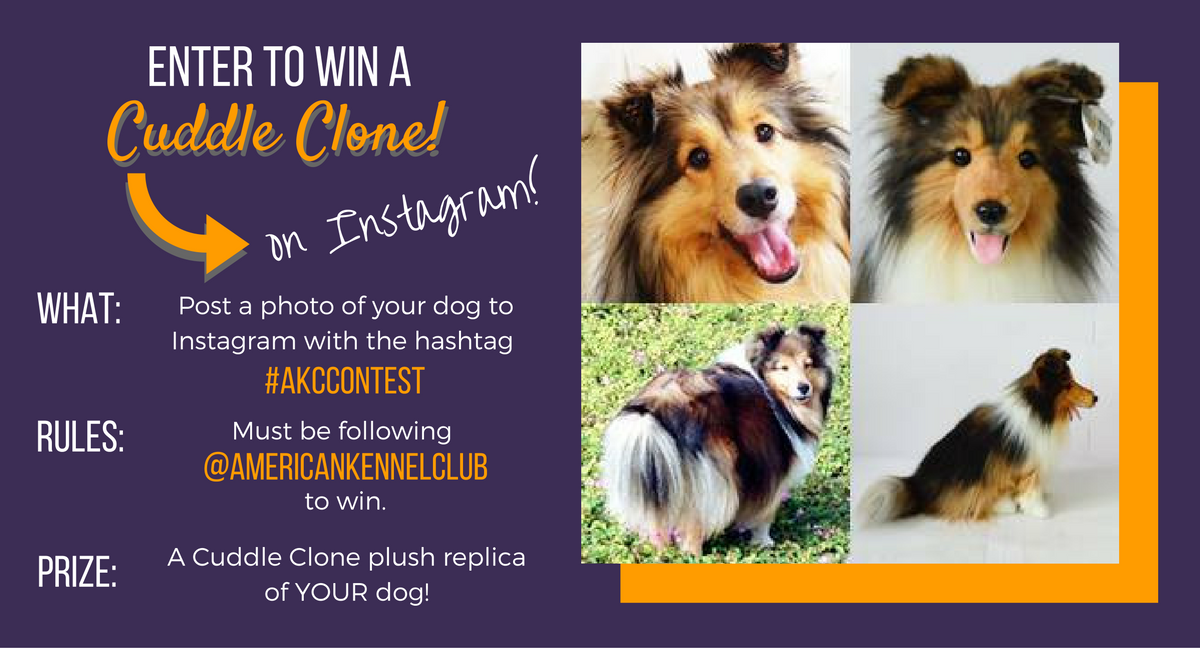 Happy National Dog Day! To celebrate this fantastic day, we are giving away a Cuddle Clone to one of our Instagram followers.
Cuddle Clones are adorable, customized stuffed-animal versions of your dog. To be eligible to win this grand-prize, all you need to do is:
This contest will last for 2 weeks, with submissions ending on Friday, September 9 at 12:00PM ET.
Let's see those dog photos! And don't forget to use #AKCContest. Good luck!