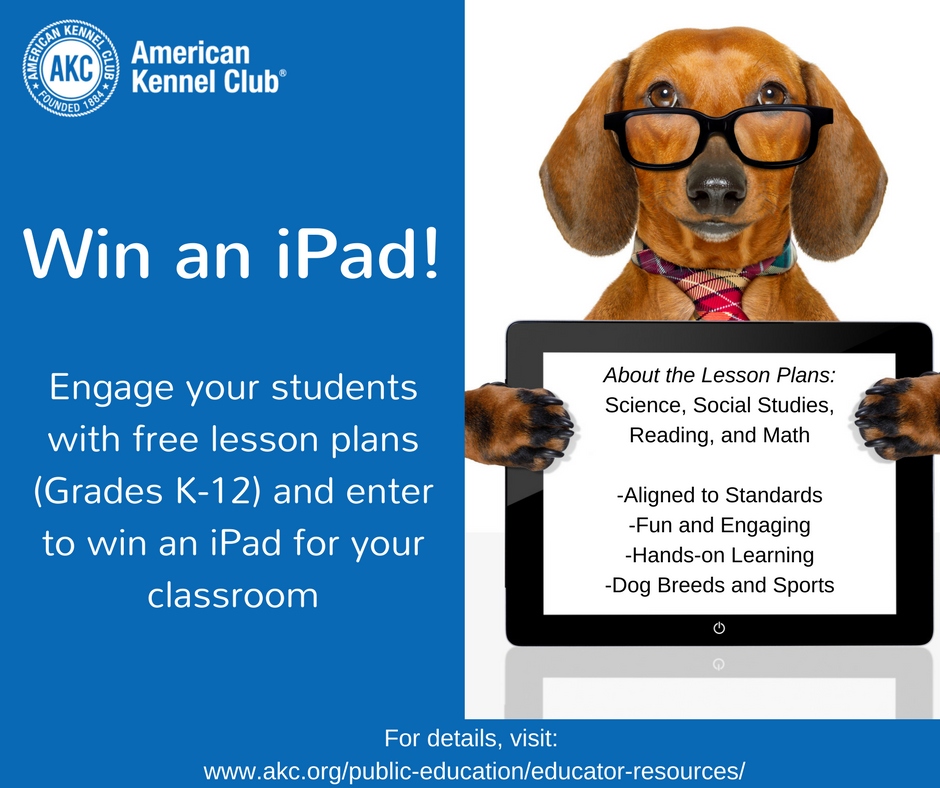 Are you a K-12 teacher interested in fun, engaging, hands-on lessons about dogs? American Kennel Club is pleased to offer lessons plans aligned to national curriculum standards for grades K-12 in the subjects of math, language arts, science, and social studies. Take photos of yourself teaching one of our lessons and be entered in a chance to win an iPad for your classroom!
To Enter:
Take a photo or photos of yourself teaching or students engaged in one of AKC's standards aligned lesson plans found here.
Email photo(s) to publiced@akc.org, along with the photo release form(s) below.
One entrant will be randomly chosen to win an iPad for their classroom!
Please review the official rules for details. Photo release forms are available here.