Frozen Pumpkin Dog Treats
Your dog deserves a cool summer treat too!
With a few healthy ingredients, you can make your dog these tasty frozen pumpkin PUP-sicles to cool them off on a hot summer day.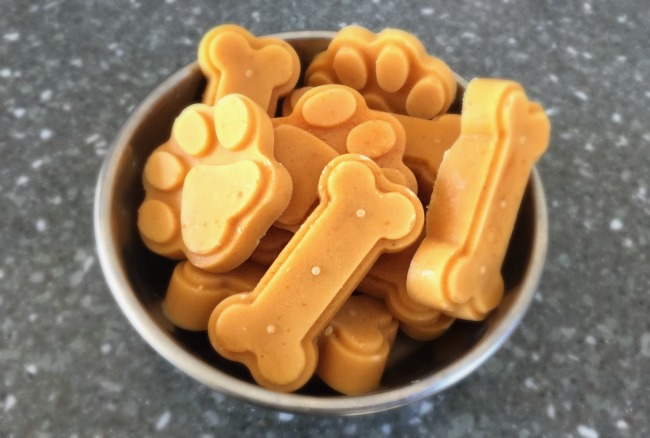 Ingredients:
1 (15 oz) can pumpkin puree - NOT pumpkin Pie filling. Check the label to make sure there is NO XYLITOL - Just pumpkin!
1 banana
1 cup plain yogurt
NOTE: make sure ALL of your ingredients have no additional sweeteners or other extra stuff. Pumpkin, banana and plain yogurt..that's it!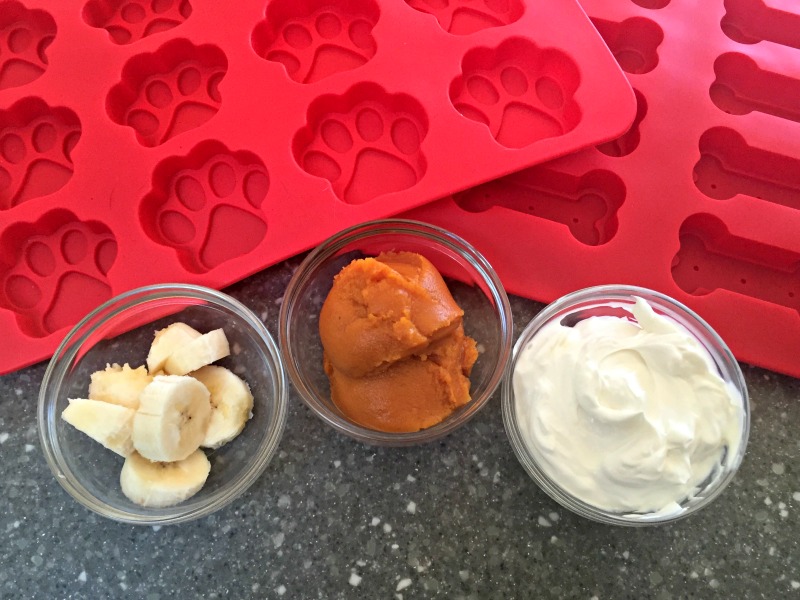 Directions:
1. Use a blender or food processor (with adult help) to mash banana. Or mash it yourself in a bowl with a fork until smooth.
2. Combine yogurt, pumpkin puree, banana in a bowl and stir until well mixed.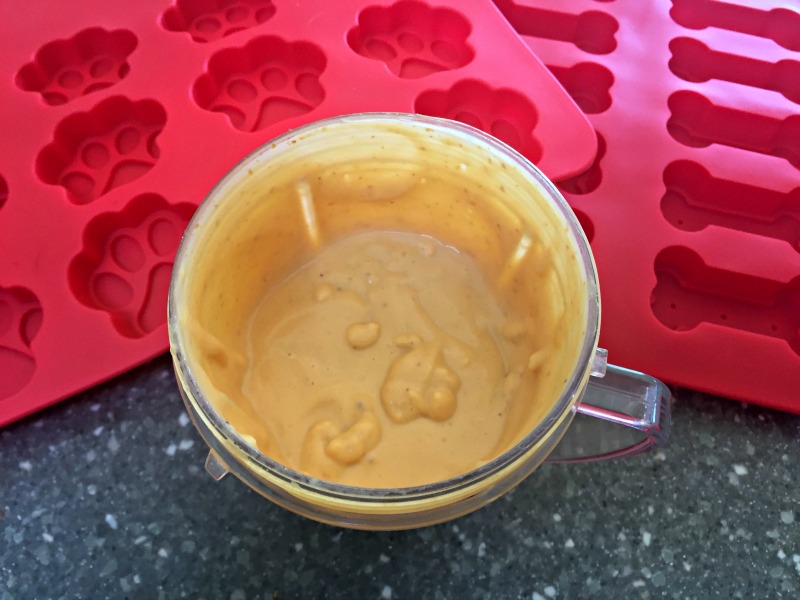 3. Spoon mixture into ice cube trays (any style will do) or even paper cups.
4. Place in the freezer and allow to freeze completely, overnight.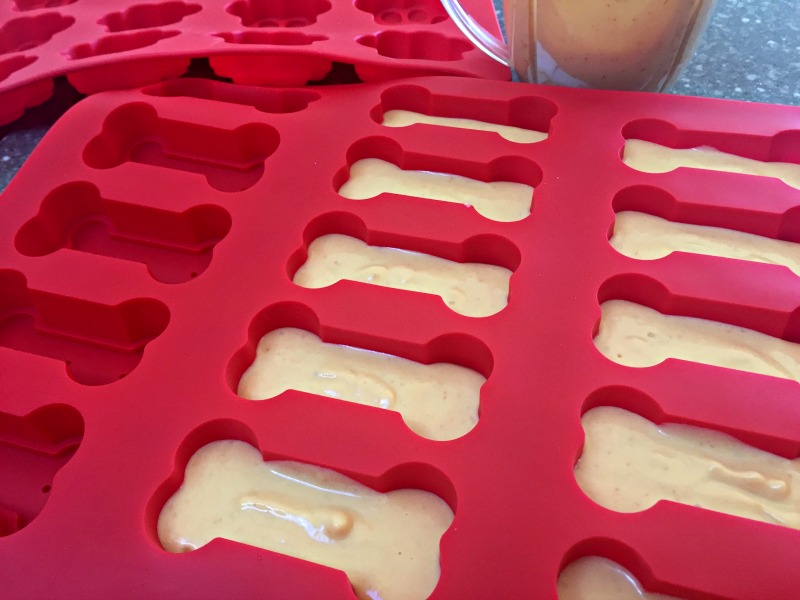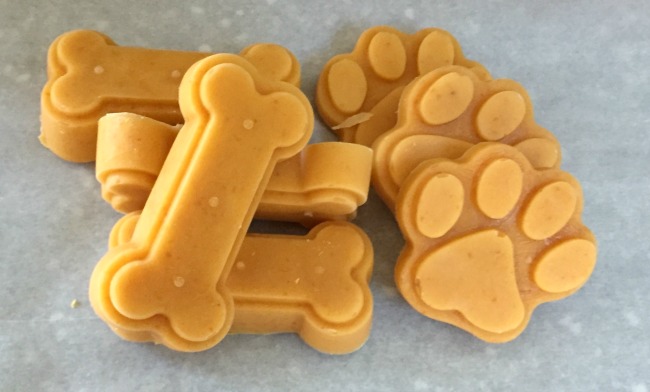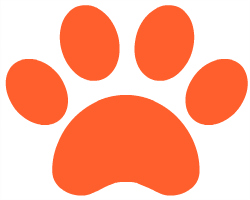 For more recipes your dog will love, try a baked pumpkin dog treat recipe or easy three ingedient apple pretzels.