Make A Dog Toy
Recycle, save money and have fun!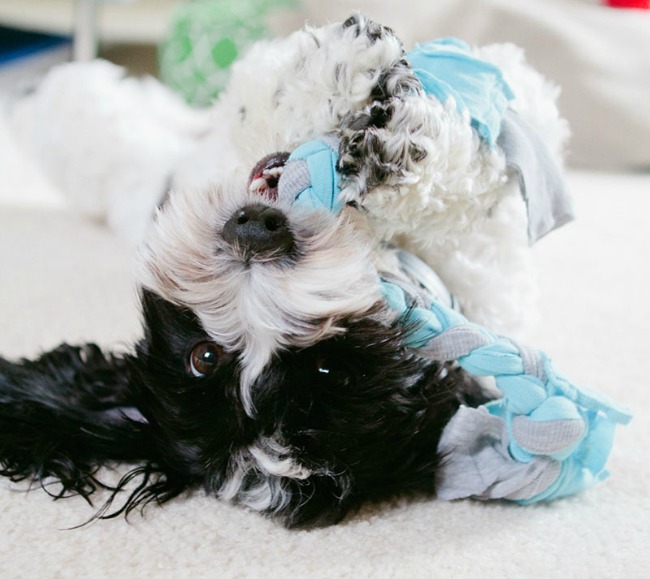 Do you have old Tee-Shirts that are too stained or worn to donate? Don't just throw them away. Instead, repurpose them to create fun chew and tug toys for your favorite four-legged friend. This DIY dog toy, with instructions and photos by DogVacay (dogvacay.com), allows you to upcycle your old T-shirts and turn them into something good enough to chew.
What You'll Need:
A couple of old cotton shirts
Scissors (ask an adult for help)
Cloth tape measure
Instructions:
1. Cut nine strips, each about 20 inches long by 2 inches wide (you can go longer if you need to). Gather all your strips and tie a knot at one end. BE SAFE: Be sure to ask an adult for help when using sharp scissors.
2. Separate the strips into threes and start to braid.
3. Leave some room at the end to tie another knot.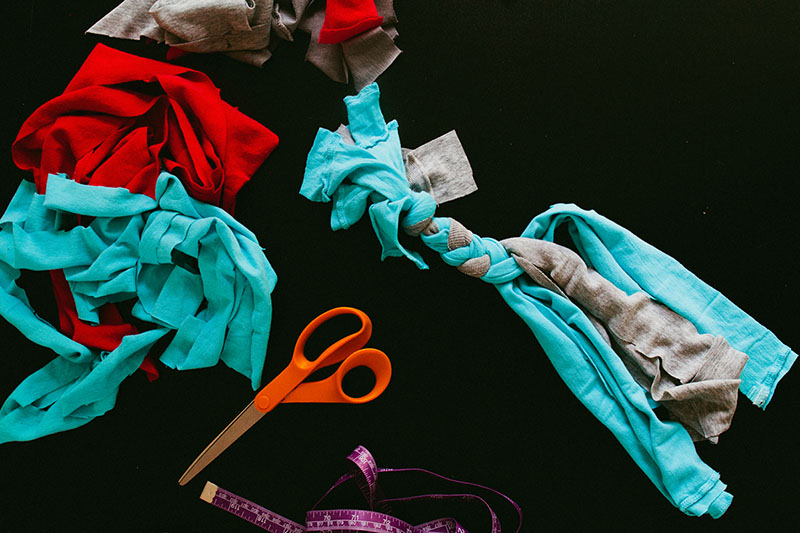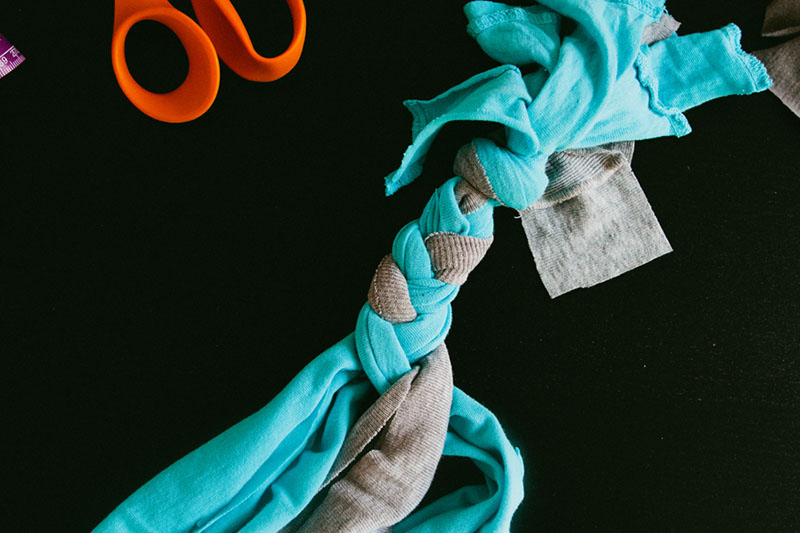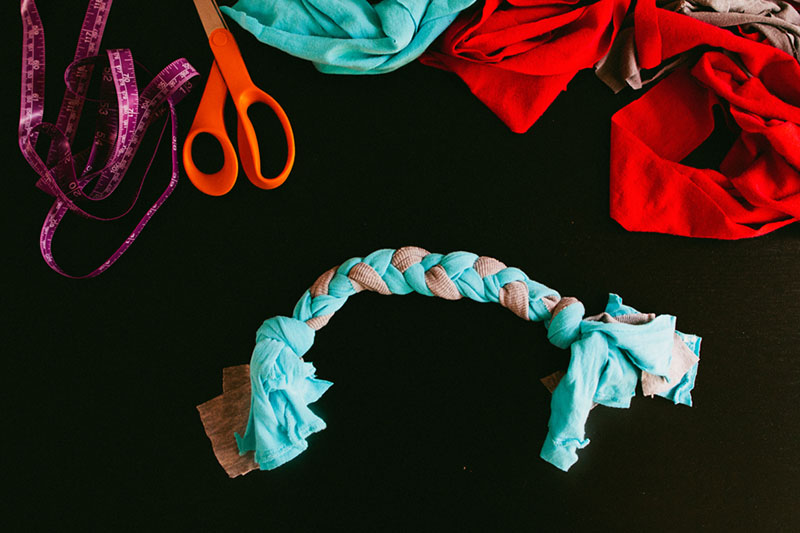 Safety Note: Soft shirts work the best as they tie more easily, but if you have bigger dogs with stronger teeth, you may want to use tougher fabric. Be sure to monitor your dog during play with this toy, and take it away if it begins to fray. Swallowing fabric, especially long strings, can lead to a dangerous obstruction.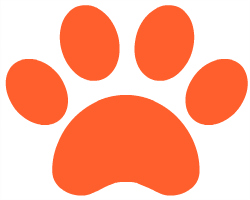 If you had fun with this project, check out this dog treat recipe.