Dog Tips and Advice Just for Kids
Whether you have a new puppy or a long-time four-legged family friend, the AKC is here with dog safety, care and play tips from the professionals who want to help you be a responsible dog owner.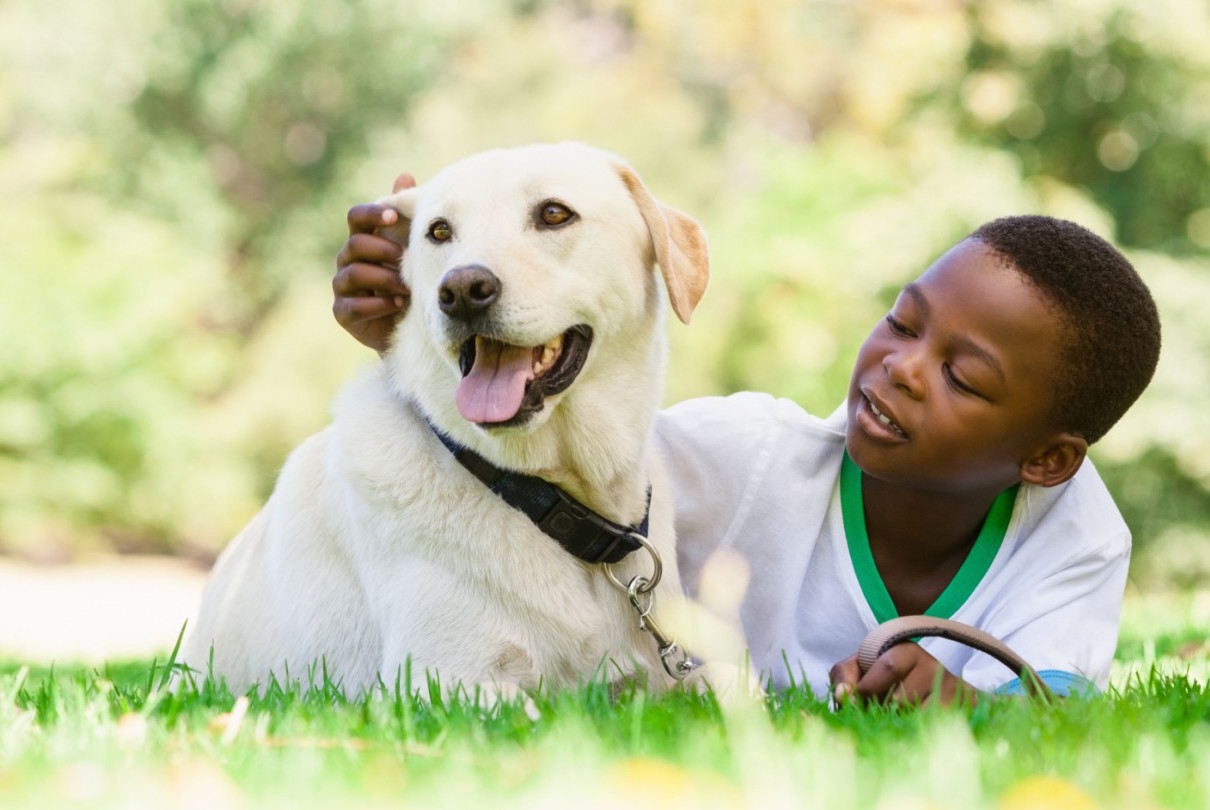 DOES YOUR DOGGY PADDLE?
Most dogs are natural swimmers. But before you let your pooch in the pond (or any body of water) for the first time they should be tested. Here are some important tips for teaching your dog how to swim.
HIT THE TRAIL WITH YOUR DOG
Cool fall air, colorful autumn leaves and your best hiking buddy. What could be better? Read these tips before you hit the trail.
HALLOWEEN SAFETY FOR YOUR DOG
Halloween is surely a kid-favorite holiday but for dog's is can be scary and even hazardous. Follow these tips to ensure you both have a howling good Halloween celebration.
THANKSGIVING DO'S AND DON'TS
Turkey bones, decorations, cookies, and treats are all fun for you and your family, but dangerous for your four-legged friends. Have a happy and dog-safe Thanksgiving with this free printable do's and don'ts graphic to put on the fridge as a reminder.
NEW YEARS FOR DOG LOVERS
Break out the noisemakers, silly hats, and sparkling cider because it's time to celebrate a New Year! Humans aren't the only ones who can benefit from a fresh start for the new year. As a dog-lover you can get your pooch into the resolution game too!
NO HOLIDAY CHOCOLATE FOR DOGS
Chocolate may be a human holiday favorite but it's toxic for dogs. Keep it a Ho-Ho-Ho healthy Christmas with this Vet Corner videos.
DOGS AND CHRISTMAS TREE SAFETY
Before you prep the lights and decorations, use this free printable to make sure your dog is safe throughout the season.
HOLIDAY ROAD TRIP WITH YOUR DOG
Is your family hitting the road during the holiday season? Your parents may be doing all of the planning and packing (yay, for them), but you can do your part to make sure your dog has a great time too and this list will help!
INDOOR GAMES TO PLAY WITH YOUR DOG
When it's cold, gray and wintry outside, try playing these games with your dog.
ASK BAILEY
Whether you have a new puppy or a long-time four-legged family friend,
Bailey the Beagle has answers to questions kids like you have about dogs.