What's New from AKC Government Relations
As this edition of Taking Command goes to press, the AKC Government Relations Department is preparing for our biennial legislative conference this weekend in Raleigh, North Carolina. More than 80 participants representing clubs and federations from around the nation will participate in two days of networking, advocacy training and development. Stay tuned for reports on this exciting program in next month's issue.
We are also excited to be working with Congress to pass a resolution establishing a National Purebred Dog Day to celebrate the importance and value of purebred dogs. You can learn more about Senate Resolution 447 in the federal legislative updates in this issue, as well as our Summer issue of In Session, AKC GR's Congressional newsletter, which is now available online.
This latest issue also features an interview with Congresswoman Michelle Lujan Grisham of New Mexico, in which she tells the amazing story of how she and her Shih Tzu were reunited after the dog was lost for over a year.
GR Staff has also been on the road this summer, working with like-minded organizations, federations, and local clubs to promote positive solutions to canine legislation issues. In this issue, you can read about many of our recent acitivities, including participating in a state lobby day, presenting a California city with AKC's "Dog Friendly Community" award, and co-hosting an advocacy event with the Congressional Sportsmen's Foundation. We also encourage you to check out the federal, state, and local legislative updates to find the latest on issues in your area.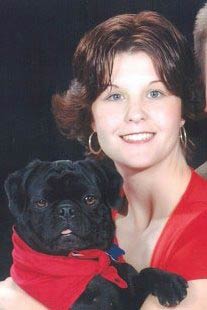 Finally, it is with sadness that AKC Government Relations is bidding farewell to Sarah Sprouse, who has been an integral part of the AKC GR team for the past 11 years. During her tenure at AKC, Sarah has served as both a Legislative Analyst and Legislation Manager, where she focused on legislation in California, Florida and the Western U.S., as well as local policy. Prior to joining the AKC GR team, Sarah worked in the California General Assembly, inlcuding a stint as Chief of Staff to a California Assemblyman. Sarah has been the consummate professional throughout her career and will be greatly missed by AKC teammates and legislative colleagues. We wish Sarah the best of luck as she begins a new career in teaching.